Robert F. Kennedy's Granddaughter Buried Next To Late Aunt Who Committed Suicide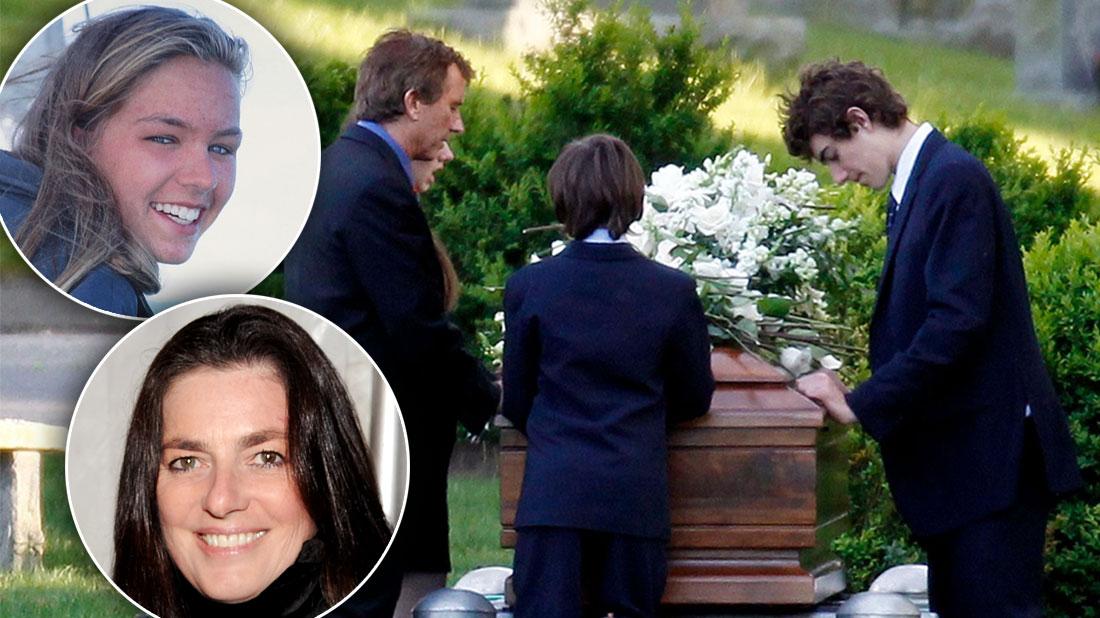 Friends and family members gathered on Monday for a funeral service in Cape Cod for Robert F. Kennedy's granddaughter. Now, RadarOnline.com has learned that the 22-year-old was buried next to her late aunt who committed suicide years ago.
Saoirse Kennedy Hill was found "unresponsive" by authorities who responded to the Kennedys' massive Hyannis Port compound on Aug. 1. She was later pronounced dead at Cape Cod Hospital of an alleged overdose.
Article continues below advertisement
The funeral was held at Our Lady of Victory Church in Centerville, Mass., just less than five miles from the compound where Saoirse passed away. According to PEOPLE, Saoirse was buried next to her uncle Robert F. Kennedy Jr.'s second wife, Mary Richardson Kennedy, who took her own life in 2012.
Saoirse was open about her battle with depression. During her high school years, the young Kennedy granddaughter penned an essay for her school, Deerfield Academy, where she talked about her mental health struggles.
MORE ON:
Saoirse Kennedy Hill
Saoirse reportedly passed away from an overdose. The Cape & Islands District Attorney's Office in Barnstable, Mass. confirmed to RadarOnline.com on Friday, Aug. 2 that the 22-year-old's autopsy had been completed and revealed "no trauma inconsistent with lifesaving measures."
However, Saoirse's cause and manner of death are still pending a toxicology report, the department confirmed.
The Barnstable Police and State Police detectives are still investigating the Kennedy grandchild's sudden death.