Sorry, Next! Ariana Grande Apologizes After Making Tasteless Joke About JonBenet Ramsey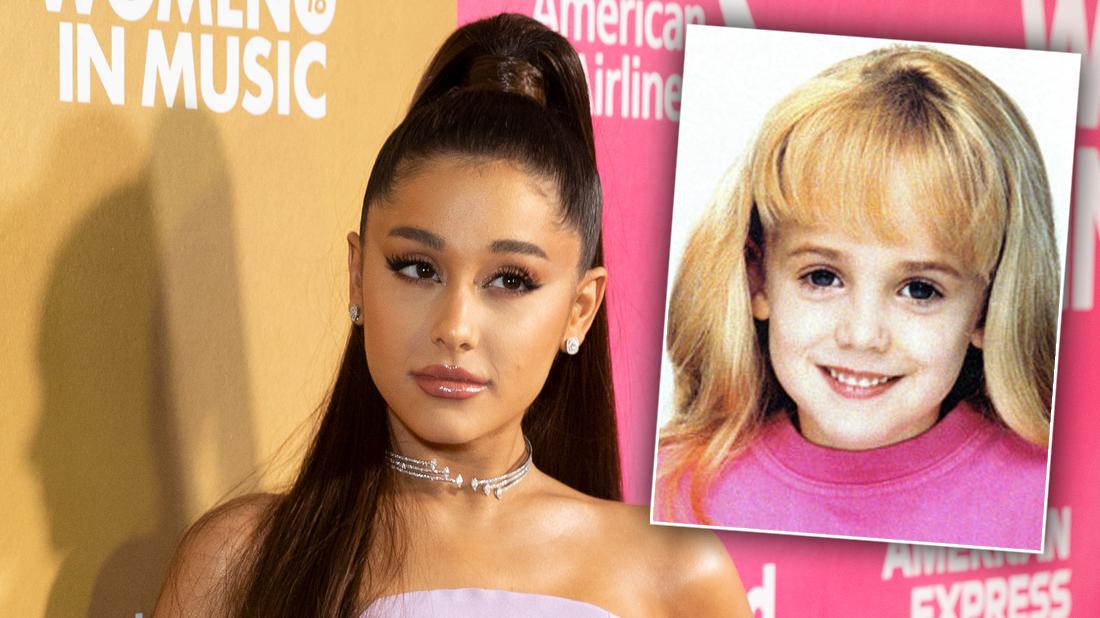 Ariana Grande has apologized after a tasteless joke she made about slain six-year-old beauty princess JonBenet Ramsey went viral.
In a now-deleted Instagram post, Grande's friend Doug Middlebrook shared a photo of Ramsey on the cover of a Globe Magazine. In the comments section, he added the caption "No one has done more covers."
Grande, 26, wrote back: "i cant WAIT for this to be your halloween look."
Article continues below advertisement
Middlebrook responded: "working on it already."
Ramsey was found dead in her family's Colorado home in 1996. Her murder has never been solved.
Fans immediately slammed the singer for joking about the tragedy.
"Wait WHAT?? an 8-year-old girl who was violently killed, strangled and suffocated cannot be anyone's costume" one angry fan tweeted.
After the backlash, Grande issued an immediate apology and took the post down.
"i deleted it very quickly and understand that it's not at all funny," Grande tweeted. "This was out of pocket and i sincerely apologize."
In another since-deleted tweet, Grande appeared to add further explanation, revealing that dark jokes are a "coping mechanism" before thanking fans for calling her out on the comment.
"Sorry I'm so f-&%$-Ed up. Dark jokes are a coping mechanism for me and yet I hate when other people make them," she wrote. "Thanks y'all for being real & always helping me learn. I'm happy I have a fanbase who's not afraid to call me out on my s&#%). Love you."
Article continues below advertisement
Radar readers know it's been an intense year for Grande, who was forced to mourn the death of ex-boyfriend Mac Miller last September following his death from an accidental drug overdose. Weeks later, she broke up with fiancé Pete Davidson and kicked him out of the apartment they shared together.
The "Thank U, Next" singer even broke down in tears during her most recent concert tour, eventually taking to Instagram and Twitter to explain herself.
"I have committed to doing this tour during a time in my life when i'm still processing a lot … so sometimes i cry a lot!" Grande wrote. "I thank you for accepting my humanness. i'm not sure what i did to deserve to meet so many loving souls every night / to feel so much love, but i want you to know that it really does carry me through. i feel it and i appreciate it. and all of you so much."