Ariana Grande Admits She's 'Still Processing A Lot' After Recent Onstage Meltdown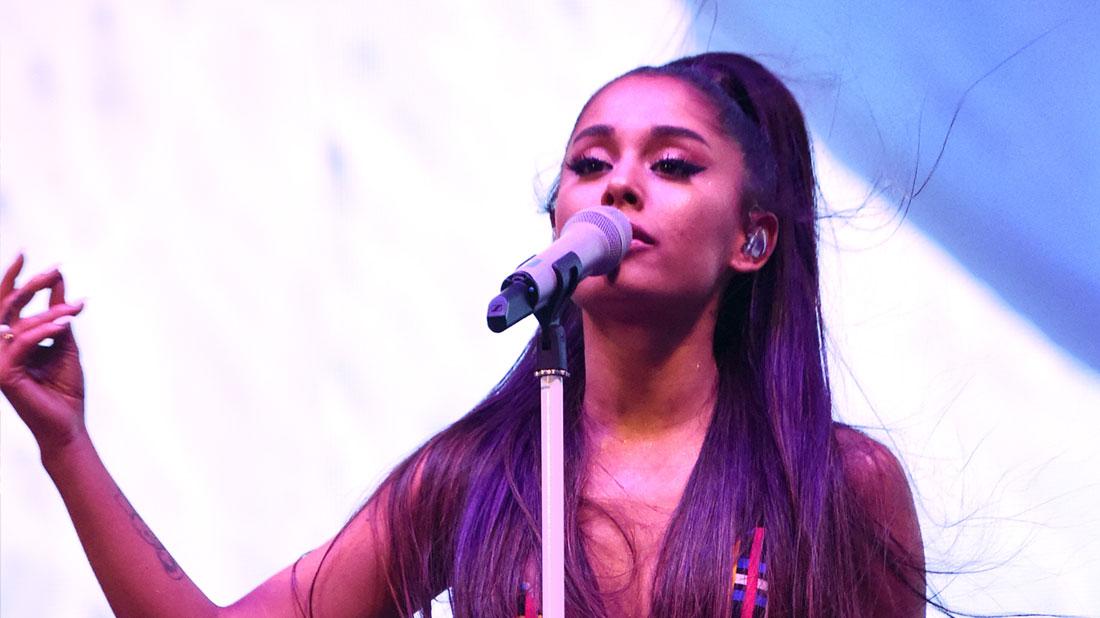 Ariana Grande is doing her best after a very difficult year and thanking her fans for their undying love and support.
After breaking down in tears during her latest Sweetener Tour concert, the singer took to Instagram and Twitter to explain herself.
"Tour is wild. life is wild. i'm grateful for the sea of love i have around me everyday and for the people who come to these shows and give all of us every ounce of energy they've got," Grande, 26, wrote, alongside a snapshot of herself performing onstage. "I'm grateful to work with the best musicians and dancers in the world. i'm grateful for my voice and my team. i'm grateful for this music."
Article continues below advertisement
The "7 Rings" singer continued listing all the things she's grateful for before addressing her onstage breakdown.
"I'm grateful for my tour bus driver, Kurt who bought me pickles yesterday because he saw we ran out," Grande wrote. "I'm grateful for the opportunity to sing to thousands of people every night. it's a dream come true."
She added that "no matter how hard it gets or how many feelings come up that are screaming at me to be processed and sorted through one day, i'm grounded by gratitude and promise not to give up on what i've started."
After a string of fans tweeted videos of her crying in the middle of her song, she explained that she feels "everything very intensely."
"I have committed to doing this tour during a time in my life when i'm still processing a lot ... so sometimes i cry a lot!" Grande wrote. "I thank you for accepting my humanness. i'm not sure what i did to deserve to meet so many loving souls every night / to feel so much love, but i want you to know that it really does carry me through. i feel it and i appreciate it. and all of you so much."
Article continues below advertisement
RadarOnline.com readers know Grande was forced to mourn the death of ex-boyfriend Mac Miller on September 2018 after he died of an accidental drug overdose. Weeks later, she broke up with fiancé Pete Davidson and kicked him out of the apartment they shared together.
Following her double heartbreak, she jumped back into the spotlight with her hit single, "thank u, next," but according to her recent message, she's still not fully recovered.
"I'm sharing this because i'm grateful and because i want you to know that if you too are hurting, you can push through and are not alone," she wrote. "It is hard to balance taking care of the people around you, doing your job, and healing / taking care of yourself at the same time... but i want you to know, you aren't alone and i think you're doing great."
Grande deleted her statement hours later. She is set to perform in Saint Paul, Minnesota, on July 8.