Matt Roloff Leaves The Farm Again Amid Amy's Tell All Book Cheating Claims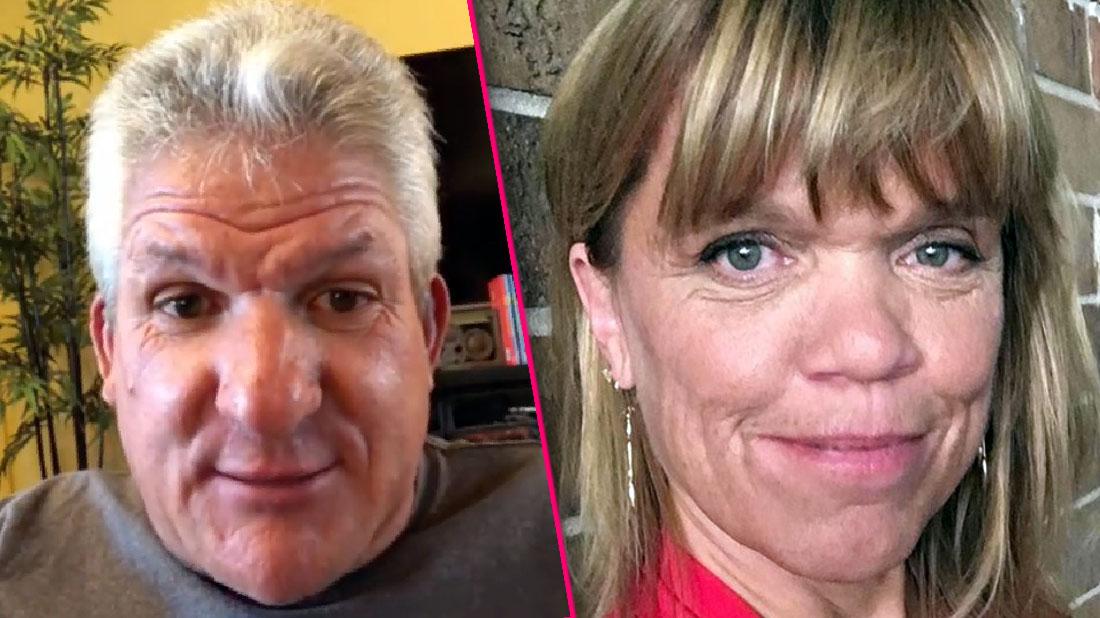 Matt Roloff was thrilled to leave the farm—again!—after ex-wife Amy accused him of cheating on her.
In her new tell-all book A Little Me, Amy, 54, shared with fans her belief that he'd had an inappropriate relationship with Caryn Chandler for years while the two were still married.
Amy wrote, "Matt and our farm manager Caryn, who had been working for us a number of years by then, seemed to have more than just a working relationship or friendship. I saw messages, pictures, and other things that should not have been shared between people who just worked together and were still married to other people. I was devastated."
Article continues below advertisement
After the famous Little People, Big World couple divorced, Matt and Caryn publicly came out as a couple.
Last weekend, amid the news about Amy's allegations, the reality TV dad, 57, Instagrammed a photo of a full moon and tagged Caryn, claiming that he would be taking the "high road."
Then on Friday, June 28, Matt shared an Instagram video from the family bookkeeper Shannon that showed heavy rain on Roloff Farms.
Matt commented in the caption, "Well….the good news is it's raining at the farm..giving my babies (pumpkins) plenty of water..the better news is…I'm Not there. I'm in very very sunny Arizona enjoying some 104degree bone warming pool time." He added smiley symbols and noted, "Yay!! I got my timing right this time!"
Later in the day, he shared a smiling IG photo of himself on the way from the Arizona airport to Cabo, Mexico.
Article continues below advertisement
"3 days in Arizona. Now off to Cabo for a few days," he wrote. He didn't mention Caryn, but the two are usually inseparable.
On Friday night, Matt showed off an Instagram photo of a restaurant/bar in Cabo, captioning it, "I absolutely love the friendly and lively vibe in Cabo..especially right on the marina..Visted the infamous@cabowabocantinacabo and hung out and took photos with the locals and visitors alike…#lovelove to everyone that was so friendly and respectful tonight."
Also he cheerfully noted about Mexico's party city, "Hoping I can hit all 312 of my favorite hangouts in the next 5 days….daunting..I know."
As RadarOnline.com has reported, Matt frequently spends lots of time away from the farm.
He and Caryn are known for fleeing gloomy Oregon often for romantic getaways at their Surprise, Arizona house and they've previously posted photos from the Grand Canyon, Hawaii, and other scenic spots.
On the recently-aired LPBW finale, Amy accepted a buyout from Matt on the farm.
"I will be glad when it's completely done and we part ways," Amy said amid some confusion about whether she was truly done with the property.