Duggar Sisters Suffered After Molestation Secret: 'Josh Did Something Really Bad'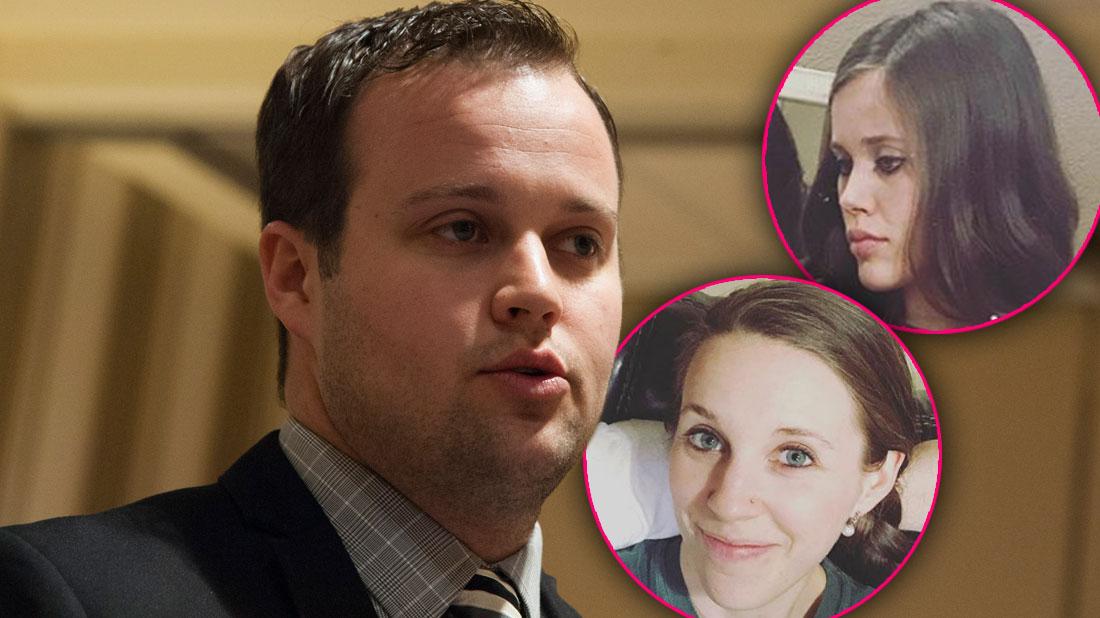 Josh Duggar's younger sisters greatly suffered from his molestation scandal in the early 2000's – years before it became known to the rest of the world, a source exclusively revealed to RadarOnline.com.
An Arkansas resident who formerly attended the same church within the Duggar family home claimed to RadarOnline.com that Josh, now 31, had a bad reputation as a teen. A major reason was the church's secret that he molested five minors, at least two of which were his sisters, the source said.
Article continues below advertisement
Now, in a shocking interview with RadarOnline.com, a church member recalled just how Josh's siblings reacted to the scandal. As RadarOnline.com previously reported, Jill and Jessa Duggar came forward in 2015 as their big brother's victims in a television interview with Megyn Kelly.
The source witnessed Jill, now 28, crying to a friend over the situation in the early 2000's.
"Jill was having a really rough day not long after that and she ran into a room crying, 'Josh did something really bad,'" the source claimed.
"All the girls were just struggling on how to deal with it," the church member added.
The insider claimed to RadarOnline.com that each family member had their own way of dealing with the scandal, which resulted in Michelle and Jim Bob Duggar barring Josh to stay away from playing with other children within the church.
Jinger, the source claimed, wrote about her family chaos in her journal.
"She didn't have anyone to talk to," the source said about Jeremy Vuolo's wife. (Jinger has never come forward as her brother's victim.)
Article continues below advertisement
The church member recalled watching the Duggars live in "fear" as they attempted to hire lawyers to cover up the scandal.
"There was a lot of fear going on. Jim Bob would look really sad and burdened whenever it came up," said the source.
RadarOnline.com previously reported that Josh was forced to shave his head as a punishment.
Still, the source told RadarOnline.com that the Duggar girls were taught forgiveness within the church.
"I don't think they hated Josh," said the source. "There was so much brainwashing going on in the church."
The source claimed that Josh's sisters were raised to "genuinely forgive and want to forget."
As RadarOnline.com readers know, the family has since grown a lot since the scandal. Anna is currently expecting her sixth child with Josh. The disgraced couple recently announced it will be a girl.
RadarOnline.com has reached out to the family for comment.