Duggar Family Loses Grandma Mary At Age 78: 'My Heart Breaks'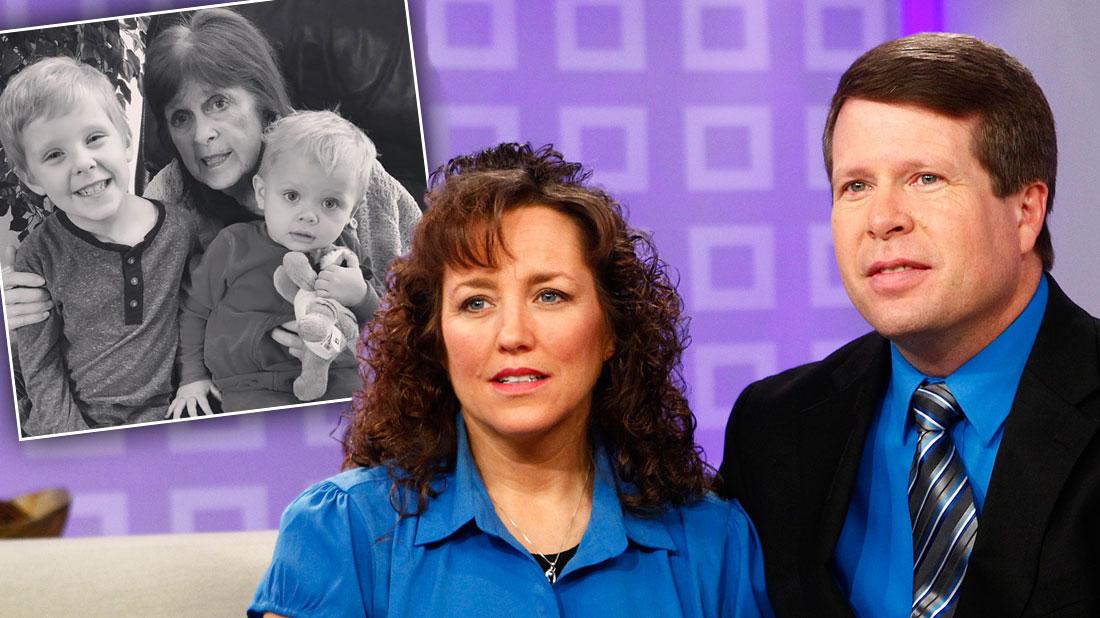 The Duggar family has suffered the tragic loss of their matriarch, RadarOnline.com can confirm.
Father of 19 Jim Bob Duggar's mother Mary died "suddenly" on June 9, her granddaughter Jill confirmed on Instagram late last night.
"My heart breaks," the 28-year-old mother of two wrote. "My grandma died suddenly today! She was an amazing woman of God and such a great example to so many!"
RadarOnline.com can confirm Mary was 78 years old, and lived near her son's family in Springdale, Arkansas.
Article continues below advertisement
According to a statement on the Duggar's official Facebook page, Mary was a real estate broker in the family's native state.
She was also a mother to cousin Amy Duggar's mom, Deanna, and was predeceased by her husband of 50 years, Jimmy Lee Duggar. The Duggar family patriarch died in 2009 at 73 years old.
Mary withstood her family's many scandals, including her grandson Josh admitting to cheating on his wife, Anna, and harboring a secret pornography addiction. He was also infamously accused of molesting five minor females in the family home, including two of his own sisters.