Missing Yoga Teacher Amanda Eller Found Alive In Maui Walking Barefoot In Ravine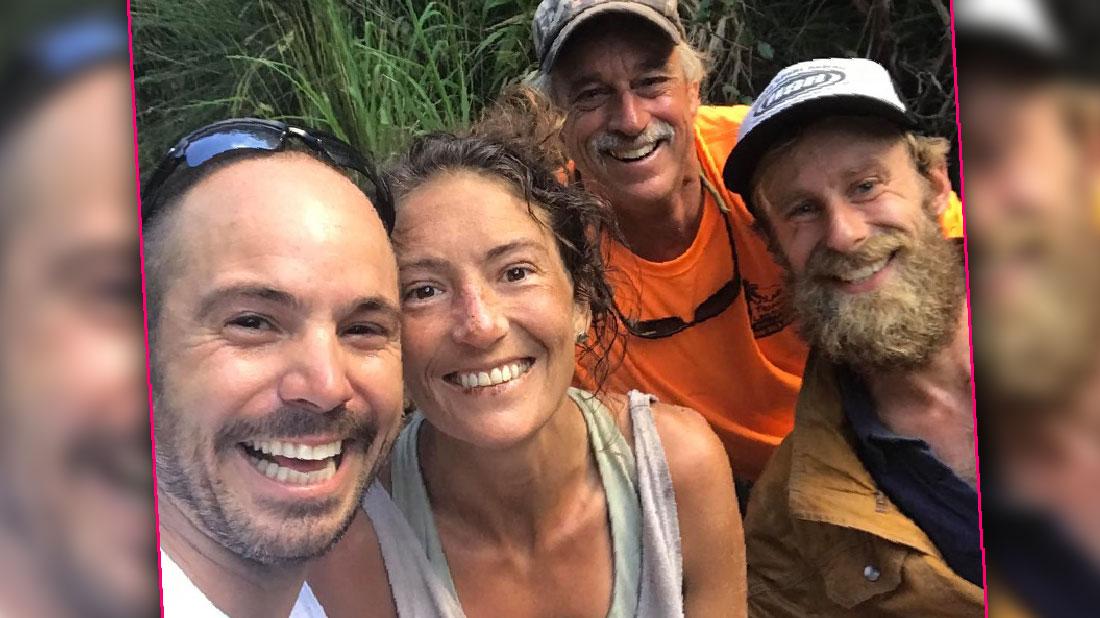 Missing yoga teacher Amanda Eller has been found alive after 16 days. The woman, 35, who went missing on May 8 while hiking at Makawao Forest Reserve in Maui, Hawaii, was discovered by rescuers on Friday, May 24. She got stuck somewhere above Twin Falls in between two waterfalls down a deep ravine in a creek bed. Rescuers found her on Friday, and she was evacuated by air to a hospital. One of the searchers, Javier Cantellops, told CNN that Eller was walking barefoot in a ravine, waving her arms at them.
Article continues below advertisement
Another rescuer, Chris Berquist, said, "We were freaking out. We were trying not to trip over ourselves trying to get to her too fast." According to the men, Eller was looking for food when they found her and had lost about 15 pounds during her ordeal. But Catellops told CNN she was in decent health.
The Facebook group FindAmanda announced the dramatic news on Friday: "URGENT UPDATE! Amanda has been found. She got lost and was stuck and slightly injured in the forest- way way out. somewhere way far above Twin Falls. Between two waterfalls down a deep ravine in a creek bed. Chris and Javier spotted her and she spotted them, waving them down. She is being air evacuated now. She just talked to her father on the phone. Amanda Eller is ALIVE!!!!"
The announcement continued, "Amanda was found by our own search team captains Chris and Javier!! They were in a helicopter searching out of the general area where we have been in. She spotted them and they spotted her at the same time. She waved them down. She was deep in a creek bed between two waterfalls. She is just as strong as we always said she would be. We knew she could make it this long. Amanda is doing great she is just talked to her father from air evacuation helicopter."
Article continues below advertisement
A photo posted on the Facebook page showed Eller looking weather beaten with chapped lips, wearing a dirty tank top but smiling and obviously elated to have been found at last. One friend wrote on Facebook, "WE DID IT!!!!! With drive and love and perseverance, this community brought her home!" Another chimed in, "Our girl is back!!!"
As RadarOnline.com has extensively reported, Eller parked her car in the Makawao Forest Reserve lot before going up a mountain in Maui. In her vehicle she left most of her belongings, including her cellphone. Worried family members reported her missing and Eller's mother even flew to Maui to help in the search.
In her personal website, Eller describes herself as a physical therapist who became a yoga teacher when she moved to Maui. She wrote that she likes to spend her time "exploring the beautiful outdoors while scuba diving, stand up paddle boarding and hiking" when she's not doing yoga or treating patients.
Eller's grandmother Ann worried to RadarOnline.com that she might have been the victim of foul play after she vanished. Ann told RadarOnline.com that Eller's boyfriend Ben Konkol was the last person who saw Amanda before she left her Maui County home to go hiking.
At the time, the grandmother said Ben had been "questioned and polygraphed" by police, and was cleared. Ben was vocal on local news outlets in Hawaii in getting the word out about finding his missing girlfriend.
Ann noted about her granddaughter, who now, happily, has been found, "She has loved being in Hawaii. She has met a lot of people through yoga and the clients she was working with."
Everyone who knows Eller is now thrilled at the news she is safe!