'Teen Mom 2' Star Jenelle Evans & Nathan Griffith's Lawyers Quit Before Custody Trial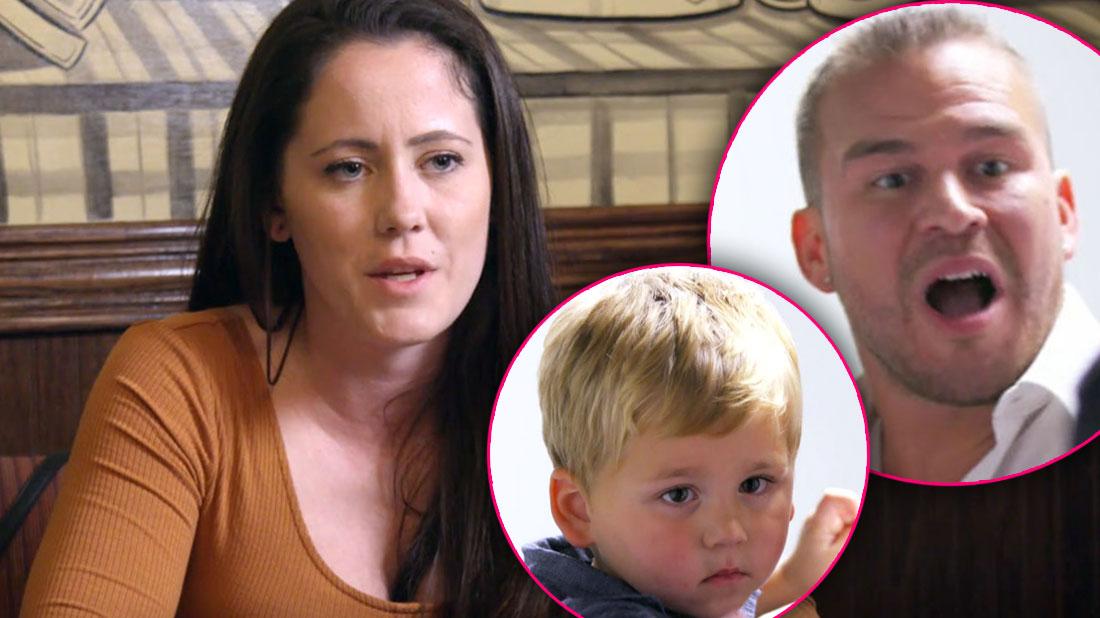 Court chaos!
Teen Mom 2 stars Jenelle Evans and Nathan Griffith's attorneys both quit before their custody trial in the battle over their toddler son Kaiser, RadarOnline.com exclusively learned.
According to court documents obtained by Radar, both Evans and Griffith's attorneys asked the judge to allow them to "withdraw as counsel," for the troubled reality stars.
Griffith, who has been featured prominently on the current season of TM2, ran into financial trouble as he battled his ex for custody of the son he accused her husband of abusing.
Article continues below advertisement
"The defendant has breached client attorney payment agreement in such a way that makes it impossible for counsel to adequately represent him further," the court documents obtained by Radar stated.
Evans' attorney was replaced without giving a reason, but Griffith's remained on as counsel, according to the documents.
As Radar previously reported, Jenelle and Nathan are heading to trial in late May.
According to bombshell court documents obtained by Radar, the Department of Social Services was ordered to provide information gathered regarding Jenelle, Kaiser and Nathan. He has repeatedly accused his ex of abusing the child and abusing drugs, reasons he cited in court documents for the judge to award him full custody of Kaiser.
"Department of Social Services shall provide any reports and/or family assessments pertaining to the parties named in this action to counsel for the parties," the documents obtained by Radar stated.
Nathan detailed the reasons why he did not want his son living with Jenelle and David Eason in previous court filings.
"Both Plaintiff and her spouse have drug dependency and substance abuse issues," Nathan's court documents stated. "Plaintiff is frequently in criminal trouble, being arrested in excess of 20 times."
Nathan claimed Kaiser and Jenelle's daughter with David, Ensley, were born with drugs in their system. "The minor child in question as well as another of Plaintiff's children did test positive for THC at birth."
He is fighting for full custody of the child and will head to trial in May.
Stay with Radar for updates to the story.