'RHOA' Star Porsha Williams Sends Cease & Desist To NeNe Leakes After Feud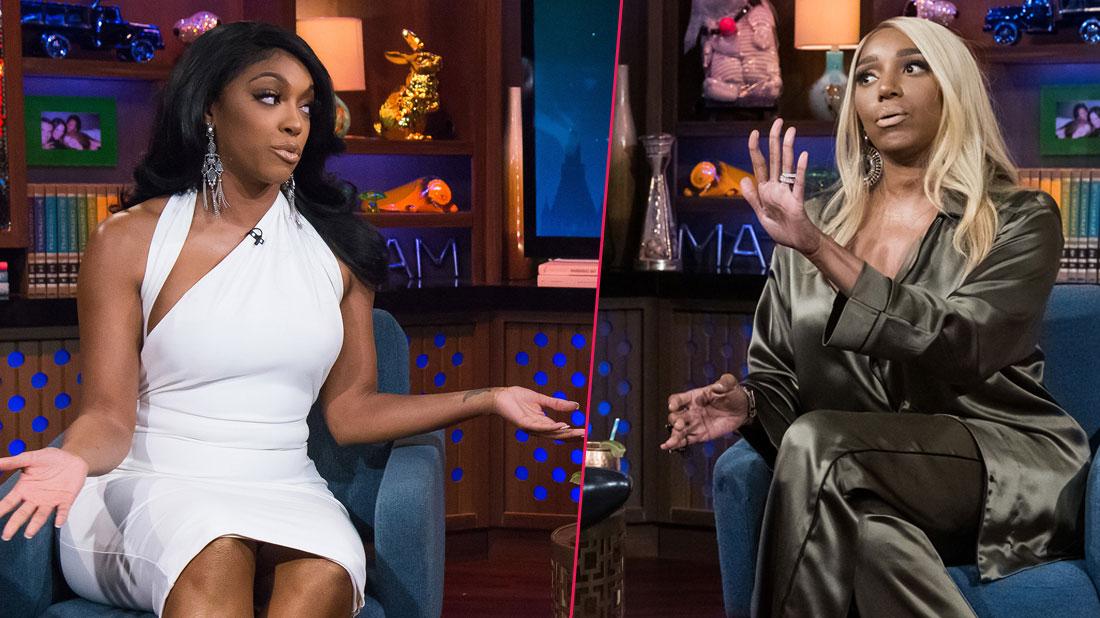 Porsha Williams is fighting fire with fire!
After the Real Housewives of Atlanta reunion exploded, NeNe Leakes relentlessly attacked Porsha, who posted the receipts on her Instagram page.
NeNe fired back by sending her a cease and desist letter — but Porsha didn't take the "childish" move lying down.
"I am a different Porsha," she told Andy Cohen on his Sirius XM radio show about fighting with her former "big sis."
Article continues below advertisement
"I normally don't come back at people on social media," she confessed.
"I had to speak on it," she said about NeNe calling her a liar about the belt incident during the Bye, Wig party closet brawl.
"She has sent you a cease and desist," Andy said, noting that she was "not allowed to post any of her private text message."
"But she posted mine," Porsha said. "And recently she did a comedy show and she spoke about me on stage. Again! Even after the cease and desist."
The feisty new Porsha wasn't taking it from NeNe anymore. "I sent her one back" she told Andy, revealing that her letter said: "Don't talk about me either! We're going to go tit-for-tat. You know that was childish to send me one."
"You both are paying lawyers to send the letters," Andy pointed out.
"Well you know she got big coins and she wants to play around; I can throw some around with her too."
After Porsha gave birth to her baby daughter Pilar Jhena, she posted text messages from NeNe showing she called her a "lying a** big fat hungry b****h" and a "big piggy with the busted shape."
"Try dieting," NeNe wrote, referencing Porsha's "giant body" and skinny ankles. "That's something you have never been good at."