'RHOA' Feud! Porsha Williams Claims NeNe Leakes Sent Her A Cease And Desist Letter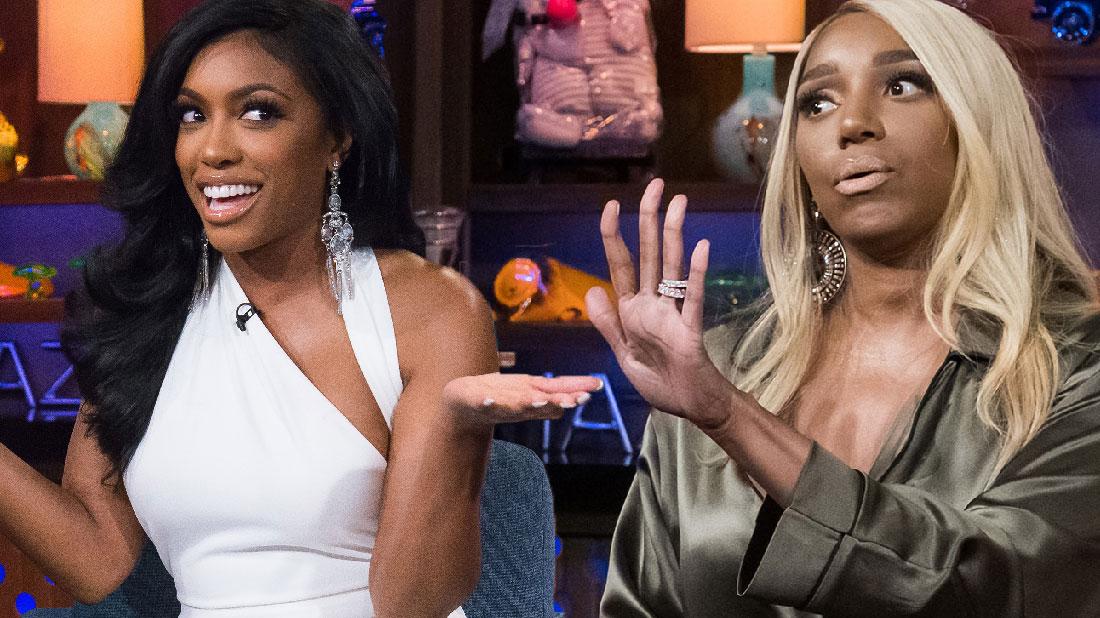 There's always drama on The Real Housewives of Atlanta and now new mom Porsha Williams is contending that co-star NeNe Leakes sent her a cease and desist letter.
Porsha, 37, told PEOPLE that she's no longer communicating with NeNe, 51, after receiving the legal paperwork.
According to Porsha, her co-star was upset with her for sharing screenshots of fat-shaming text messages NeNe had allegedly sent Porsha.
Article continues below advertisement
Porsha recently gave birth to her first child, a girl named Pilar Jhena, by baby daddy Dennis McKinley, and it was all caught on camera, a RadarOnline.com source said.
Her three-episode spinoff series, called The Real Housewives of Atlanta: Porsha's Having a Baby starts airing on Bravo this Sunday, April 28, 2019.
On a recent episode of RHOA, Porsha broke down in tears talking about how happy she was to become a mom.
MORE ON:
The Real Housewives of Atlanta
But her pregnancy was marred by rival NeNe saying via nasty texts that Porsha looked like a blimp!
After Porsha had given birth, NeNe allegedly called her a "lying a** big fat hungry b**ch" and a "big piggy with the busted shape."
"Try dieting," NeNe allegedly wrote, referencing Williams' "giant body" and skinny ankles. "That's something you have never been good at."
Porsha fought back, revealing to fans what NeNe had supposedly written, and now she has told PEOPLE, "After that whole Instagram back and forth that she started with me, she ended up sending me a cease and desist. So once she sent me a cease and desist, at that point, I was like, 'You know what? This is just a sure sign that I should be done with the relationship.' So I'm over it. I'm concentrating on my baby girl. And people who love and support me at this moment."
NeNe hasn't yet commented on the alleged dispute.
Porsha told the magazine how difficult it's been for her after giving birth, noting that "you wouldn't want anybody to add to how stressful it is and how you mentally think about yourself….So that was hard."
NeNe didn't attend Porsha's baby shower amid their battle.