Charlie Sheen Admits He Left 'Planet Earth' Before Sobriety: 'I Missed It Here'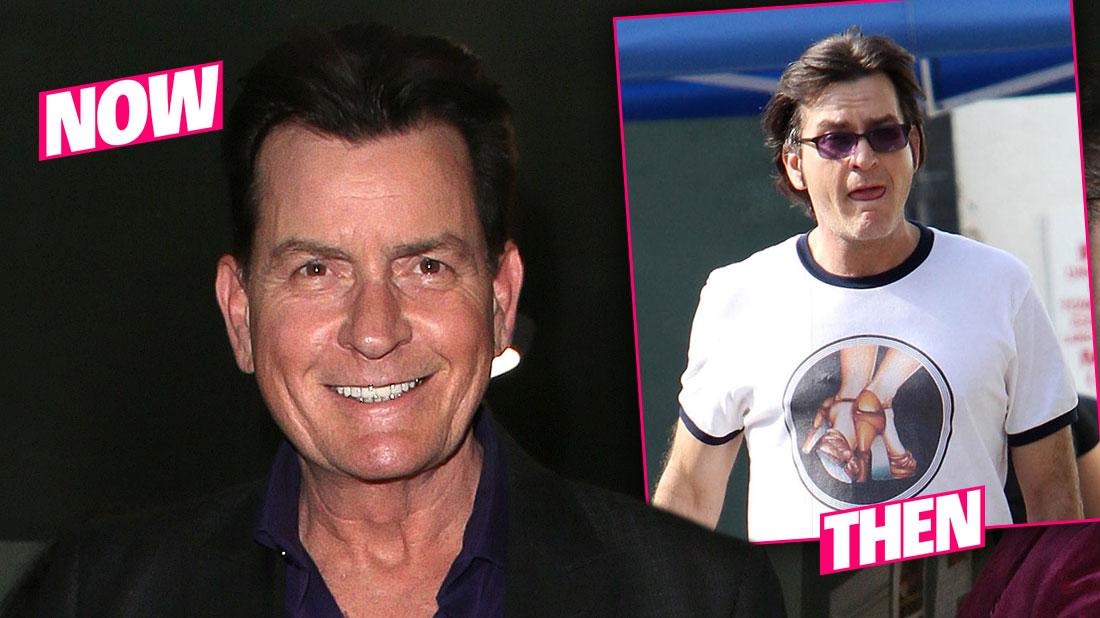 Charlie Sheen is out of hiding and ready to talk about his sobriety.
This Tuesday, April 9, the Two and a Half Men star gave a short speech at Annabel's, a private gentlemen's club in London.
Asked who "the real Charlie Sheen" was during the Q&A session, the actor said: "Just a guy who wants to do better for myself and those around me."
RadarOnline.com readers know Sheen, 53, has long struggled with substance abuse. Apart from his former addictions to booze and cocaine, Sheen also reportedly spent a great deal of time inside a secret crack den in his mansion in 2014, following his HIV diagnosis.
Article continues below advertisement
In his 2016 memoir, former pro baseball player Lenny Dykstra wrote about a time Sheen's fiancée, Brett Rossi, asked for his help in getting Sheen out of the drug room — where he had locked himself in for nine days.
While Sheen's kept relatively quiet about his demons in the past, he is now opening up about his journey towards a healthier and more fulfilled life.
"I want to leave situations better than how I discovered them," he told the Annabel's crowd. "Enjoy every moment. It can all vanish in a heartbeat, or the absence of a heartbeat!"
The actor lost a big part of his fortune due to his incessant drug use and medical costs. He also had a terrifying health crisis when his old HIV medication left him with "borderline dementia" years ago.
Now that he's celebrated one full year of sobriety, however, Sheen is seeing life in a different light.
"Nice to be back on planet earth, I've missed it here," he said this Tuesday evening.
Though his three marriages failed, Sheen is still close to his children.
When asked what advice he gives daughters Sam, 15, and Lola Rose, 13, the star said: "I tell them, 'You have a guy in your life that has more knowledge on a lot of things than the average bear, so please access it.' "