Wendy's Husband Kevin Is A 'Bully,' Ex-Boyfriend Claims: 'He Is Controlling!'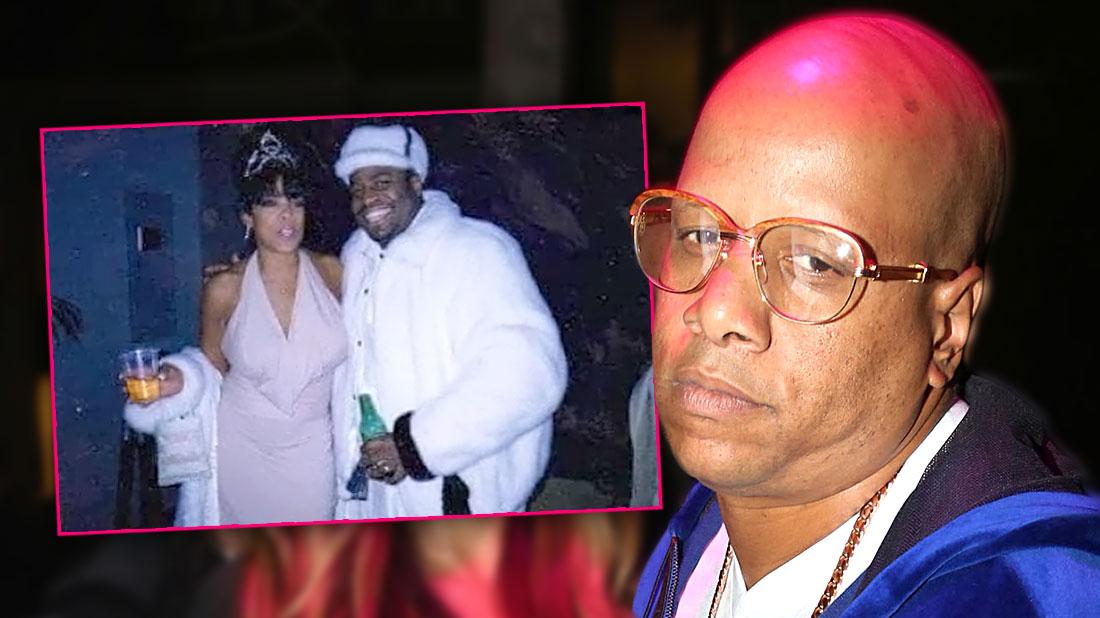 Wendy Williams' ex-boyfriend is speaking out following explosive allegations that the star's husband, Kevin Hunter, is abusive towards her.
In an exclusive interview with RadarOnline.com, Mitchell Rose said he believes Hunter, 46, is "controlling" and "a bully."
He even recalled a time when he, himself, felt threatened by Hunter.
Rose, 50, dated Williams, 54, for six months over 20 years ago, just before she met her now-husband and manager.
Article continues below advertisement
"Wendy met Kevin Hunter right after me," Rose told RadarOnline.com. "She was more about his business. He presented a better game I guess."
Williams' ex said she essentially ghosted him after falling for Hunter.
"Our relationship was brief because of that. We didn't get a chance to really explore where it was going. Kevin took her from me. She started acting funny with me after that — not answering my phone calls. That's how we eventually broke up," he said.
Rose explained that despite their failed romance, Williams wanted to stay friends, and once brought him on her radio show to help promote his business ventures.
All was good between them until the two met at a party sometime later, and Hunter allegedly showed his true colors.
"I said a few words to her, and Kevin was able to sense that we had some familiarity towards each other, and that's when he started becoming agitated and low-balling me, giving me an attitude and the cold-shoulder," he said. "That's when Kevin got more aggressive."
Article continues below advertisement
Rose and Hunter go way back. About 15 years ago, Rose said, they attended the same boxing gym in Brooklyn. Williams was unaware the two were acquaintances until she invited he ex on her radio show to talk about his book and sneaker line.
"One day when I was on her radio show, I admitted to Wendy that I had seen her husband at the gym regularly and we talked," Rose explained. "That was it. I wasn't supposed to reveal the secret. That was the worst day. Because up until that point, she was always supportive of everything I did."
Williams never invited Rose back to her show again, but a few years later, he ran into the couple at a comedy performance in midtown Manhattan.
"He is a bully. I've been around him. He had bullied me," Rose said, recalling the 2011 run-in. "There was a time when we were at the comedy club on Broadway and one of the comedians were performing. I had a Mike Tyson mask on. I was trying to be funny. And I came to Wendy with a mask on and Kevin got mad and chased me up the stairs."
Article continues below advertisement
"The guy cornered me, and sort of threatened me, like 'You better leave my wife alone or else man,'" Rose continued. "I was just like 'Relax man, take it easy.'"
"He has role of being a tough guy. But he also has a temper, he has a rough attitude. He is the guy that will throw tantrums. He is a spoiled brat too. Especially now. He has an ego trip," he continued.
Despite reports that Hunter's mistress recently gave birth to his love child, Rose believes Williams would never leave him because "he made her career."
"With Wendy... his mentality is 'I'm in charge, I'm the one who got you here.' He got that over her head. He is controlling," Rose alleged, adding that he tells her "I'm the boss, you listen to what I say."
RadarOnline.com readers know Hunter is the producer of Williams' show.
"He keeps an eye on her, he's watching his money at the same time. He is a businessman. I mean he threatened me. He is a bully. I try to stay away from the guy. I spoke to her a few times a few years ago but her husband is very aggressive and mean so I stay my distance," Rose said.
Article continues below advertisement
Williams' ex said he wouldn't mind giving his relationship with the star another shot if she ever left her husband.
"The only thing I would tell her now is 'Smile. Hold your chin up Wendy. Stay strong. I got your back. If Kevin f**ks up totally, give me back my slot.' That's what I would tell her," he said.
As RadarOnline.com previously reported, Williams has had more than a few hurdles in the past year.
The star went on a two-month hiatus from her show after suffering a should fracture in December 2018 and blamed her bizarre onstage behavior on pain meds and menopause.
Upon her return, she revealed she was living in a sober house and receiving treatment for her ongoing addiction issues.
A week later, she was rushed to the hospital following an alcoholic relapse — just as details of Hunter's alleged love child with his mistress were exposed.
The troubled host is taking another week off following her relapse.