Wendy Williams Refuses To Address Boozy Relapse & Husband's Rumored Love Child On Live Show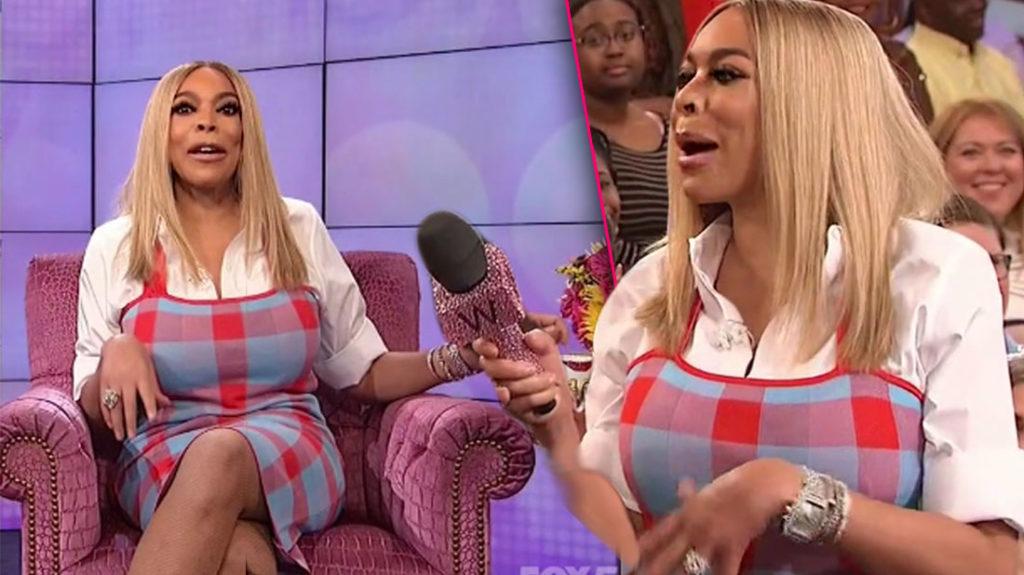 Williams, 54, was taken to the emergency room after her team found her intoxicated, according to DailyMail.com.
Article continues below advertisement
Her relapse came one day after rumors surfaced that her husband,Kevin Hunter, fathered a love child with his longtime mistress, Sharina Hudson.
The host was spotted without her wedding ring the following day, but appeared to be wearing it during her show this Wednesday morning — likely out of solidarity.
Williams revealed just last week, on March 19, that she's been living in a Long Island City Sober House, but reportedly checked out of the facility on March 25.
This Wednesday, the morning host told fans she's taking another week-long hiatus from her show following her nearly two-month absence, but she failed to explain her decision.
"We have a planned break coming up next week," she said to an unhappy crowd. "I know! But it's planned though. But we are back with live shows on April 8. Go to Wendyshow.com because the tickets are free, and I would love for you to be one of my co-hosts. Okay? Okay! We will be right back."