Wendy Williams Admitted Husband's Affair & Plan To 'Walk Out' If He Got Mistress Pregnant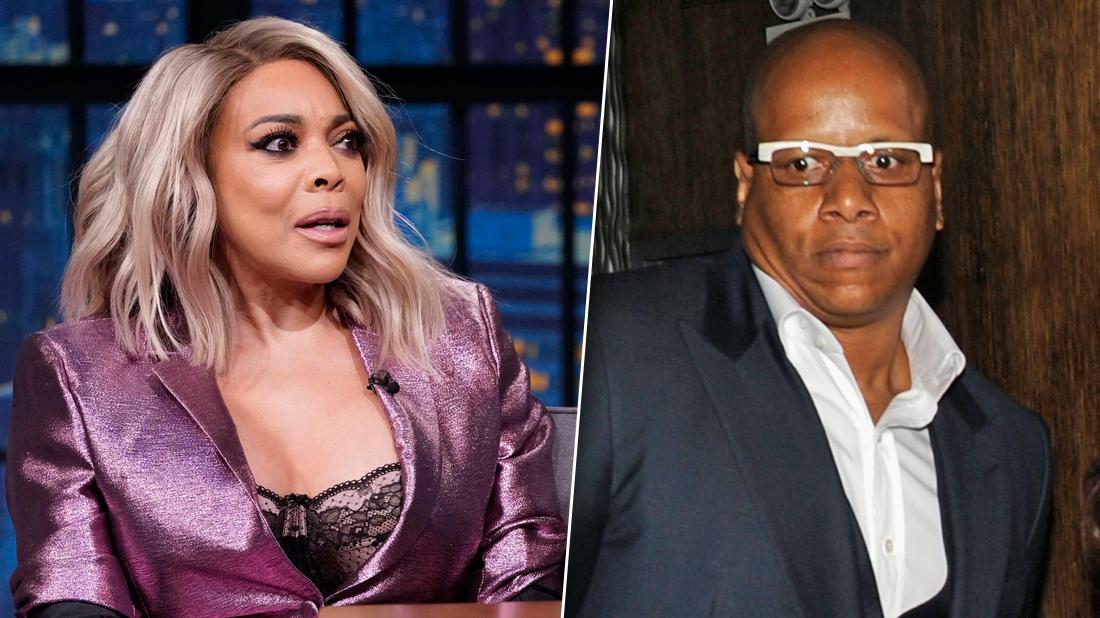 Wendy Williams admitted to her husband's shady tryst with a mistress – and confessed a secret love child is what it would take for her to walk out of her 22-year marriage!
Williams, 54, was hospitalized earlier this week after ditching a sober house amid reports that Kevin Hunter's mistress, Sharina Hudson, gave birth to his child.
Now, RadarOnline.com has uncovered shocking details from the outspoken host's 2001 memoir, Wendy's Got The Heat, in which she recalled catching Hunter having an affair one month after their son was born.
Article continues below advertisement
Williams learned of the affair after catching Hunter on the phone with a mysterious female in the middle of the night.
"In those forty-five seconds my woman's intuition kicked in and I knew he was on the phone with a lover," she revealed.
"No woman deserves this," she wrote. "I wanted to kill him. I mean really kill him. For real. I wanted to kill him more because I was in the process of breaking my Number One Rule: No Cheating."
Williams became so outraged that she hired a private investigator to examine who Hunter had cheated on her with despite that her husband claimed it was over.
"But I needed to know if she was in love? Was he in love? Were condoms used? Is she pregnant? Was she laying up in the Marriott with him?" she wrote.
Williams admitted she "couldn't bail" on her marriage at the time because she had just become a first-time mom.
Article continues below advertisement
But she did reveal what it would take for her to divorce her shady husband.
"The only thing that would make me walk out for good is if he lied about anything – if he was in love, if she was just as successful at what she does as I am in my career, if she had his baby," Williams wrote.
Ultimately, the controversial talk show host said she was "satisfied" after going to the mistress's place of employment and getting a glimpse of her.
She even confessed that she didn't succumb to substance abuse after learning of the tumultuous affair.
"I maintained my sobriety through this whole ordeal," Williams wrote proudly. "I thought I might end up being a single mother and I needed to be on point. I did not think about picking up a drink, a joint, coke or anything."
Fast forward to present day, and Williams has raised concerns by her staff and family that she is unstable. She took a months-long hiatus from The Wendy Williams Show earlier this year after displaying bizarre behavior on air.
The outspoken host initially blamed a months-long hiatus from the show on a health scare. But Williams has since copped to battling an addiction living in a sober house.
On Tuesday, March 26, the television host refused to address her alleged hospitalization earlier this week.
Despite the love child drama, Williams showed up to work wearing her wedding ring on Wednesday, March 27.