Wendy Williams' Husband Talked Divorce After Shocking Affair Admission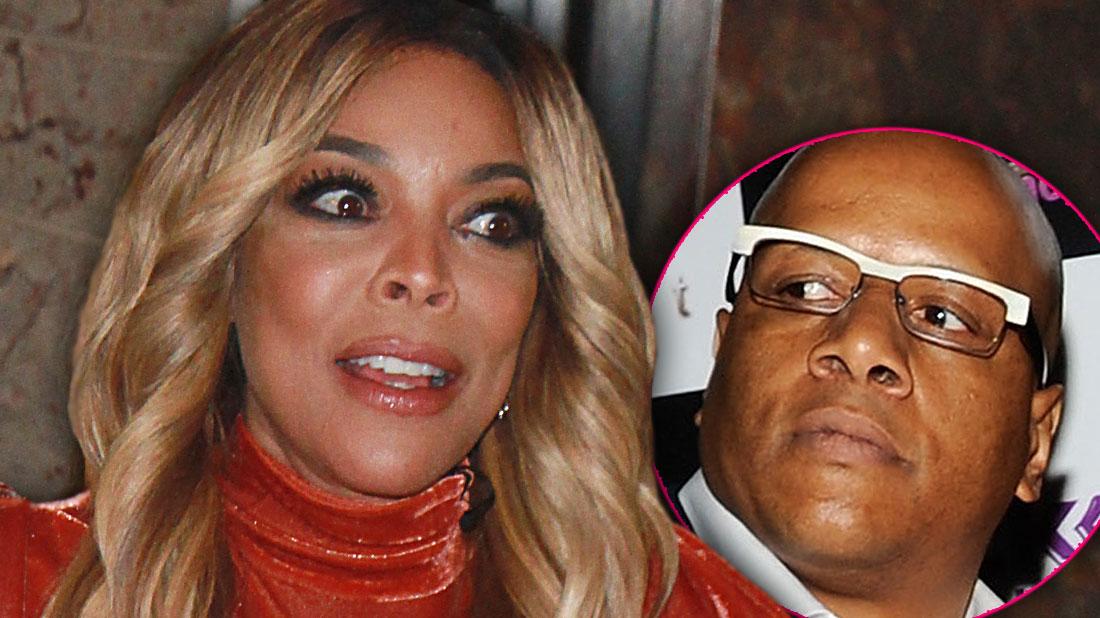 Wendy Williams' husband has maintained his silence amid reports his mistress gave birth to his child. Now, RadarOnline.com has uncovered Kevin Hunter's shocking admission about a past affair that led to the couple contemplating divorce.
In Williams' 2001 memoir, Wendy's Got The Heat, Hunter was given his own chapter to comment on two-timing the talk show host while she was pregnant with their son, Kevin.
Article continues below advertisement
At the time, Hunter took ownership of the dirty deed.
"Men seem to be able to separate love from sex," Hunter wrote. "For me, the affair was not that serious. It's serious when it comes a long-drawn out thing and you're dealing with somebody who doesn't understand."
Hunter claimed he wanted to make his marriage to Williams work.
"I honestly think if it's not going to work with me and Wendy, it ain't going to work with nobody," the disgraced husband wrote. "This is it for me. I will be solo and just be by myself."
Still, in the tell-all, Williams said it was Hunter who brought up the word "divorce."
"Yeah, I throw it around just to test her game," Hunter wrote. "I want her to know that, 'Yes I know we're in a special situation, but f**k it, I am willing to leave all of this and let you do your thing if that's what you want."
"Sometimes you have to put that on the table," Hunter continued. "Marriage is a partnership. It's union, it's love."
Article continues below advertisement
Williams has yet to file for divorce from Hunter. She proudly flaunted her wedding ring in front of the cameras on her show on Wednesday, March 27.
But this week didn't come without the host's troubles. As RadarOnline.com readers know, the television personality was rushed to a hospital on Monday, March 25 for an alcohol relapse.
She also has yet to discuss the possibility of her husband having an affair, and this time, impregnating another woman.
In her memoir, Williams said if a love child was involved she'd cut off the marriage for good, RadarOnline.com reported.
"The only thing that would make me walk out for good is if he lied about anything – if he was in love, if she was just as successful at what she does as I am in my career, if she had his baby," Williams wrote in 2001.
Time will tell if Williams will cut Hunter out of her life. The two have been married for 22 years.