Wendy Williams' Ex-Husband Bert Girigorie Tells All On Addiction, 'Blowout' Fights & 'Bizarre' Behavior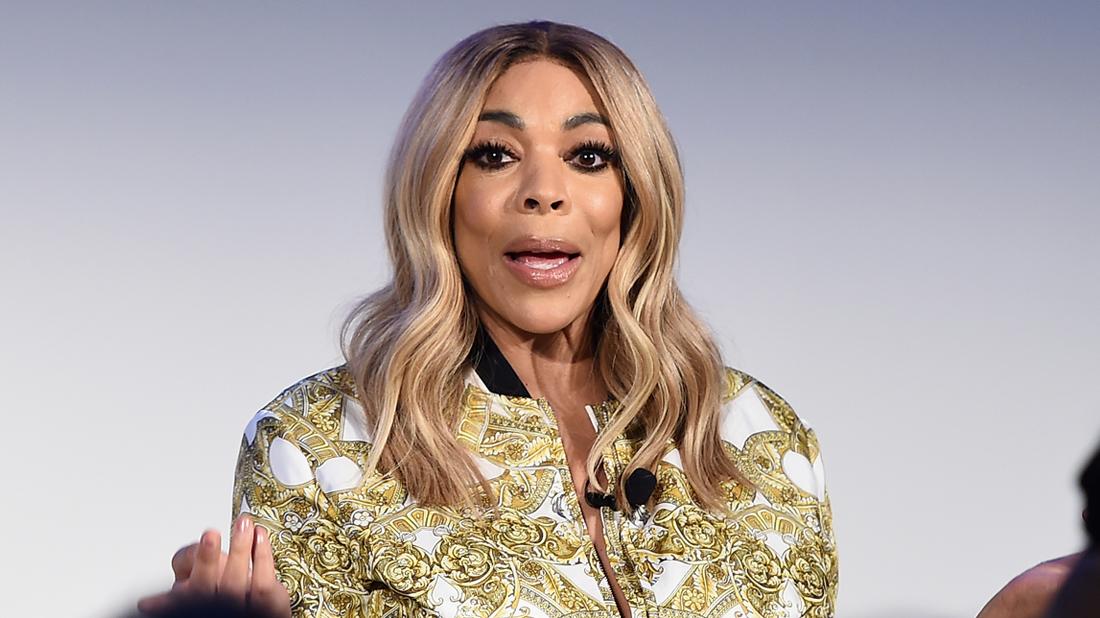 Wendy Williams' ex husband is spilling her demons just one week after her addiction and sober house reveal — and days after her hospitalization — telling RadarOnline.com exclusively he was "at a loss" over the troubled host's bizarre behavior.
Bert Girigorie, who met Williams, 54, while working at a NYC radio station, dated the former DJ from 1992 until 1994 before tying the knot, but they decided to call it quits on their marriage in 1995.
Article continues below advertisement
Girigorie says he was completely unaware of her alleged drug use, but came to realize after the split that the addiction could have explained her erratic behavior.
He said things started going strange right from the beginning of their marriage: "It was very bizarre. She just turned into a different person. I don't know what was going on. I didn't understand a lot of things that she did. I didn't understand what her motivations were."
The acid-tongued host's antics allegedly got so out of hand, her spouse "was at a loss" until finally, Girigorie claimed, "we had a big blowout, and the relationship became very strained."
The marriage was a failure from the beginning, Girigorie suggested, adding they got off to a bad start shortly after exchanging vows.
It was on their wedding day he realized the marriage might be a sham after she had a reporter from "some magazine" and a photographer ride in the limousine from the church to the wedding reception!
Article continues below advertisement
"I thought that was kind of bizarre. It should've been a private moment," Girigorie said.
He described her bizarre behavior as flippant, and said it could have been related to her alleged drug use.
"I know she said she was doing drugs but she kept that away from me," Girigorie said referring to Williams' recent rehab reveal. "I assumed that she was but I didn't know anything about it. I know I was seeing strange behavior and behavior that I didn't understand when I look back at it."
In an even stranger twist, Williams' ex recalls a time where they has a disagreement after she insisted on spending a night out alone while they were honeymooning in Rio!
"I was like 'NO!' because even back then Rio was not known as the safest place. And that was the big argument that I remember," adding he doesn't know if she was going on a drug-related venture but he did consider her request to go alone strange.
Article continues below advertisement
RadarOnline.com readers know Williams spoke out about her past cocaine addiction on her show as soon as she returned from her nearly three-month hiatus.
"Crack is wack," she said on the March 5 segment. "I was a mess… killing myself. I realized I am a walking addict. You can't just clean it up and stop it. I wasted a lot of my life burning my insides. You never know when it can pop up. I constantly have to watch the inside of my body because of hard partying, just a mess."
A few days later, she announced she and her now husband Kevin Hunter launched a substance abuse hotline to help struggling addicts, and a few days after that, she revealed her big secret.
"Well, for some time now and even today and beyond I have been living in a sober house," she said on the March 19 episode. "After I go to the pilates, I go to several meetings all around town in the Tri-state area. And I see my brothers and sisters caught up in their addiction and looking for help."