Wendy Williams' Ex Husband Claims She Cheated On Him With A Married Man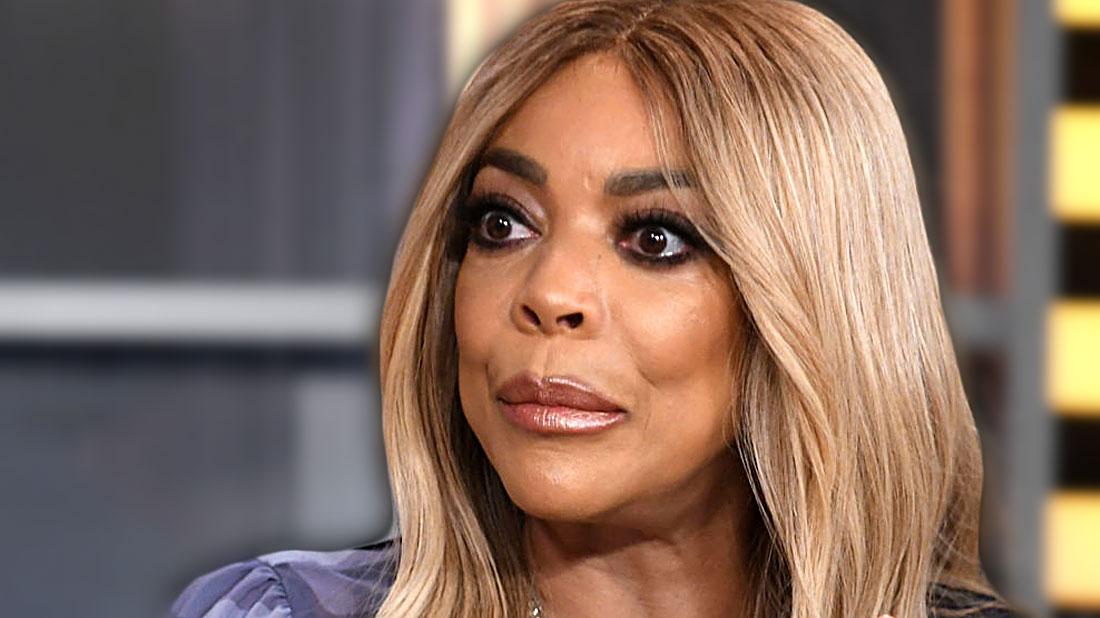 Wendy Williams is no stranger to infidelity, as RadarOnline.com learned exclusively the troubled talk show host cheated on her ex-husband.
Bert Girigorie said in an exclusive interview with Radar that after they divorced in 1995, he quickly realized she had been unfaithful from the start.
"After we broke up people started calling me up and telling me different things. At that point it didn't matter." Girigorie told Radar, adding that he later learned she was having an affair with someone he refuses to identify because "it might impact his relationship" with the man's spouse.
Article continues below advertisement
Girigorie does admit the cheating husband was in "entertainment and media," but refused to discuss further.
"Several people came to me with stories about her being with other people," he confessed.
As Radar readers know, Williams, 54, recently had an alcoholic relapse, after learning her husband Kevin Hunter's suspected mistress gave birth to their love child.
It's at least the second time Hunter has been caught cheating on his wife. As Radar revealed, in the outspoken host's 2001 memoir, Wendy's Got The Heat, she recalled catching Hunter having an affair one month after their son was born.
Williams learned of the affair after catching Hunter on the phone with a mysterious female in the middle of the night.
"No woman deserves this," she wrote. "I wanted to kill him. I mean really kill him. For real. I wanted to kill him more because I was in the process of breaking my Number One Rule: No Cheating."
But, according to her ex, Williams broke her own rule during her first marriage, and Girigorie had no idea it was happening.
Article continues below advertisement
"She would stay out all night and come home about 10 or 11 o'clock in the morning and was like 'Oh?' and she didn't offer any explanation," Girigorie told Radar exclusively. "And that pissed me off. I just let it go. I do not wish her any ill will. I hope that she is able to find some peace of mind."
Girigorie, who met Williams while working at a NYC radio station, dated the former DJ from 1992 until 1994 before tying the knot. Years later, he now considers their union a "sham" perpetrated for publicity.
"I didn't really consider it but looking back part of the reason why we hooked up was because I fit the profile that she thought would be acceptable to her parents," he exclusively revealed. "I came from a good family, a middle class/upper middle class family, educated. I was working at the radio station. I just fit the profile of the guy that she could bring home to her parents."
When asked if Williams loved him at the time of the marriage he replied, "I don't think so."
Article continues below advertisement
"All I could tell you is that we had a really good time – we laughed a lot but you know maybe that wasn't enough for a good marriage. "
Readers know, Williams took a two-month break from her talk show. Radar reported she has been dealing with her husband's alleged affair during the hiatus. She opened up about the rumors during her return to the show.
"Marriages are not easy – and don't ask me about mine until you see this gone," she said about her ring on her Monday, March 4 comeback episode. "It ain't going anywhere, not in this lifetime." She added, "He is my best friend, my lover, he's all this and he's all that. I know what you've been saying and I know what the streets have been talking about."
Williams admitted to fans Tuesday, March 19 that she's living apart from her husband and sleeping in a sober house in Long Island City with other recovering addicts. As she continued treatment, she had a coach available to her all day every day. "Only Kevin and Kevin have known about this. Not my parents, nobody. Nobody knew. Because I look so glamorous out here," she said on her TV show. "After I finished my appointments, seeing my brothers and sisters, breaking bread, I am driven by my 24-hour sober coach back to the home that I live in here in the Tri-state with a bunch of smelly boys who have become my family."
Article continues below advertisement
Her downward spiral continued after she was reportedly rushed to the hospital Monday, March 25 after checking out of rehab and relapsing on alcohol.
Williams was taken to the ER after her team found her intoxicated, according to DailyMail.com. The alleged relapse comes after her husband's suspected mistress gave birth to their love child last week.
"She was in a bad way and disappeared from the studio after her show Monday," a source told the website. "She went back to the sober house only to check herself out and decided to start drinking."
The insider continued to claim, "It's not clear where she went but she headed in the direction of her home in Jersey and managed to find alcohol along the way. Word got back to the studio and there was panic and concern, everyone was looking for her, no one knew whether there would be a show today. She was eventually found and was drunk, she was immediately taken to the hospital."
As Radar reported, Williams was spotted without her wedding ring on Monday, March 25.
"She's really distraught over the situation, she knew about Sharina but didn't think a baby would arrive, she didn't think Kevin would go this far, she's lost and everyone is worried for her," the insider claimed.