'The View' Bombshell: Rosie O'Donnell Thinks Elisabeth Hasselbeck Is 'A Little Bit Gay'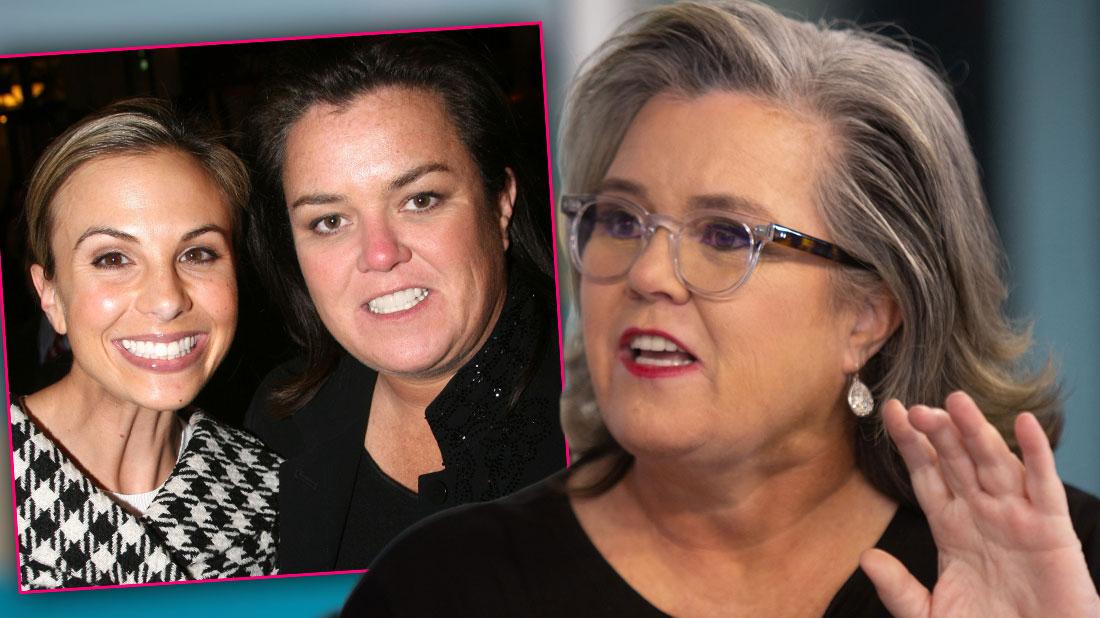 Article continues below advertisement
"I loved her," O'Donnell, 57, said in the book, adding that she tried to show Hasselbeck, 41, how to debate on TV and advance her career as a show co-host.
"Here's what I said, 'I'm the senior. She's the freshman. I've got a really good player on the freshman team, but I have to teach her how to loosen up,'" she said.
RadarOnline.com readers know that during the show's 10th season, O'Donnell and Hasselbeck were portrayed as mortal enemies. The comedian was far left, and her TV nemesis far right. Their heated political disputes enthralled viewers, but according to O'Donnell, it was all a façade. The two were so close behind the scenes that Joy Behar firmly believed O'Donnell had a crush on Hasselbeck — and she was right.
"I think there were underlying lesbian undertones on both parts," O'Donnell said in the book about her working relationship with Hasselbeck.
She then explained why she thought her co-star reciprocated the love.
"I think this is something that will hurt her if you write it. She was the MVP of a Division 1 softball team for two years that won the finals. There are not many, in my life, girls with such athletic talent on sports teams that are traditionally male that aren't at least a little bit gay," O'Donnell continued.
Article continues below advertisement
Though the comedian admitted she was attracted to the oh-so-poised conservative, she never felt the need to act on it.
"There was a little bit of a crush," O'Donnell said in the book. "But not that I wanted to kiss her. I wanted to support, raise, elevate her, like she was the freshman star shortstop and I was the captain of the team."
She tried to describe her affection for her former co-host in sports metaphors.
"I was going to Scottie Pippen her. If I was Jordan, I was going to give her and the ball and let her shoot. But it was in no way sexualized," she assured.
RadarOnline.com readers recall that in May 2007 O'Donnell and Hasselbeck got into the fight that would end all fights when debating about the Iraq War. It was far deeper than television, it was betrayal.
The final straw, O'Donnell said, was when her friend failed to defend her from conservative critics during the 10-minute argument.
"It felt like a lover breaking up," O'Donnell said in the book. "The fight that we had, to me as a gay woman, it felt like this: 'You don't love me as much as I love you.' 'I've taken care of you.' 'You have not.' 'How could you do that to me?' 'I didn't do anything to you.'"