Fans Call For Joy Behar To Be Fired After Blackface Confession Clip Resurfaces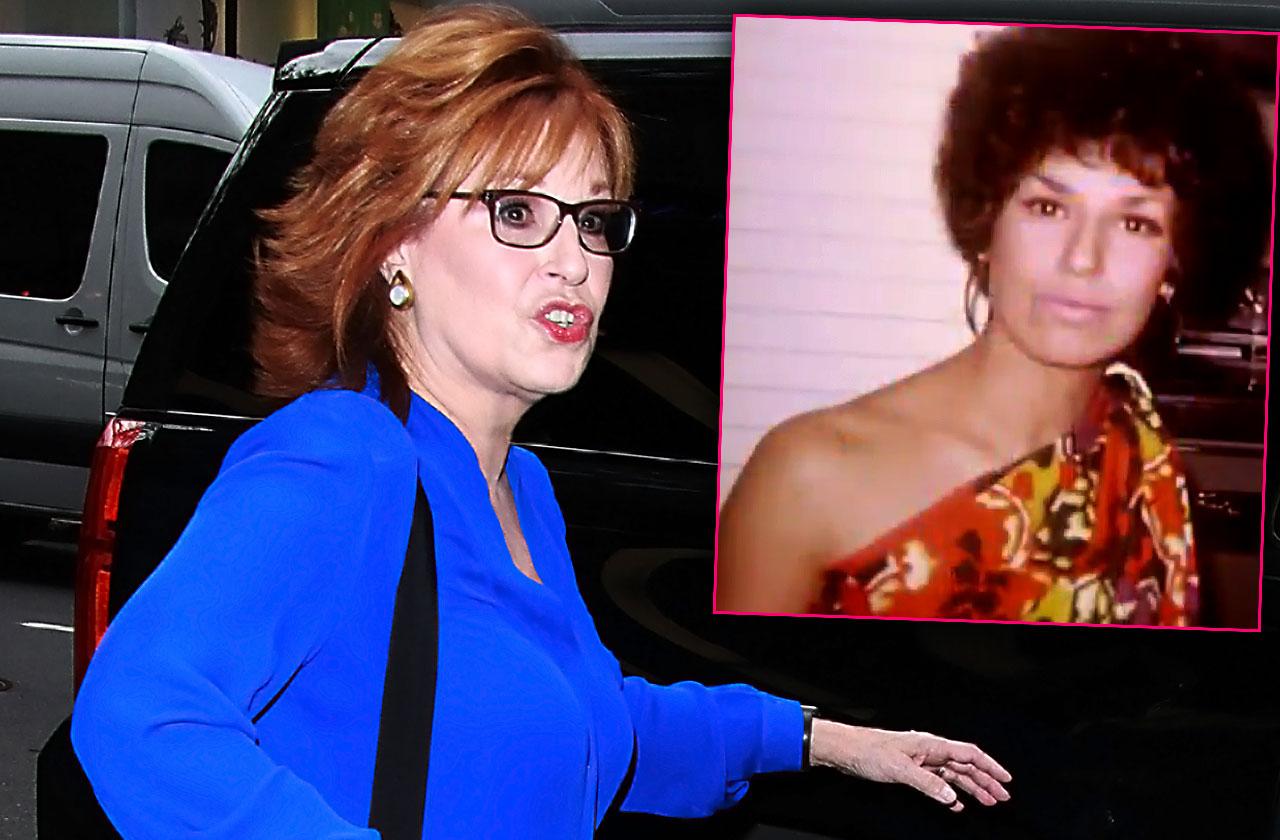 https://twitter.com/LevineJonathan/status/1093272835076837377?ref_src=twsrc%5Etfw%7Ctwcamp%5Etweetembed%7Ctwterm%5E1093272835076837377&ref_url=https%3A%2F%2Fpagesix.com%2F2019%2F02%2F07%2Fjoy-behar-explains-why-she-dressed-as-beautiful-african-woman-in-resurfaced-clip%2F
The View co-host Joy Behar is in deep water after a recent clip emerged of her discussing her blackface Halloween costume. And though she has yet to apologize, fans are already calling for her to be fired!
Article continues below advertisement
The video shows an on-air discussion from 2016 in which Behar, 76, talks about a Halloween when she was 29 and dressed up "as a beautiful African woman."
"Joy, are you black?" asks co-host Raven-Symoné as the show screen displays a throwback photo o Behar looking tan with a brunette afro.
"I was so cute," Behar responds, avoiding the question.
"Joy … are you my auntie, Joy?" Raven-Symoné, 33, insists. "Did you have tanning lotion on, Joy?"
Uncomfortable, Behar admits she was wearing makeup "that was a little bit darker than my skin."
"Yeah, you're not black," replies Raven-Symoné.
Behar's blackface scandal comes days after Virginia Governor Ralph Northam admitted to having worn black face in college and dressed as Michael Jackson for a costume contest. It also comes after Liam Neeson's confession that he once roamed the streets looking for a "back bastard" to kill after finding out a black person raped his loved one.
Article continues below advertisement
While it's unknown how ABC will react to Behar's controversy, just four months ago, NBC fired Megyn Kelly for a similar blackface scandal.
"But what is racist? You truly do get in trouble if you are a white person who puts on blackface at Halloween or a black person who puts on white face," said a bewildered Kelly, 47, at the time. "That was okay when I was a kid, as long as you were dressing like a character."
Immediately after the incident, the blonde beauty was let go.
Now, enraged fans are calling for Behar to be fired as well!
"She has to go!!" wrote a Twitter user after a fan shared the clip.
"Oh hell naw!!! So it's only ok because the shade isn't dark enough!!! I'm tripping out!!!" commented another user.
Neither Behar nor the network have responded to the backlash, but the Twitter world is not stopping.
Article continues below advertisement
"Uh oh. Now she must be fired and disappear forever from any prominent role in the media," tweeted a fan.
"When is ABC going to fire Behar? The way she describes herself to make it seem like it is ok, nothing to see here. The hypocrisy is so ripe here. Unbelievable," wrote another.
Do you think Joy Behar should be fired from The View? Let us know in the comments below.
Get the exclusive celebrity scoop on all the stars you love before any of your friends by subscribing to our new podcast Straight Shuter below!