Liam Neeson Says He Once Roamed Streets Looking For 'Black Bastard' To Kill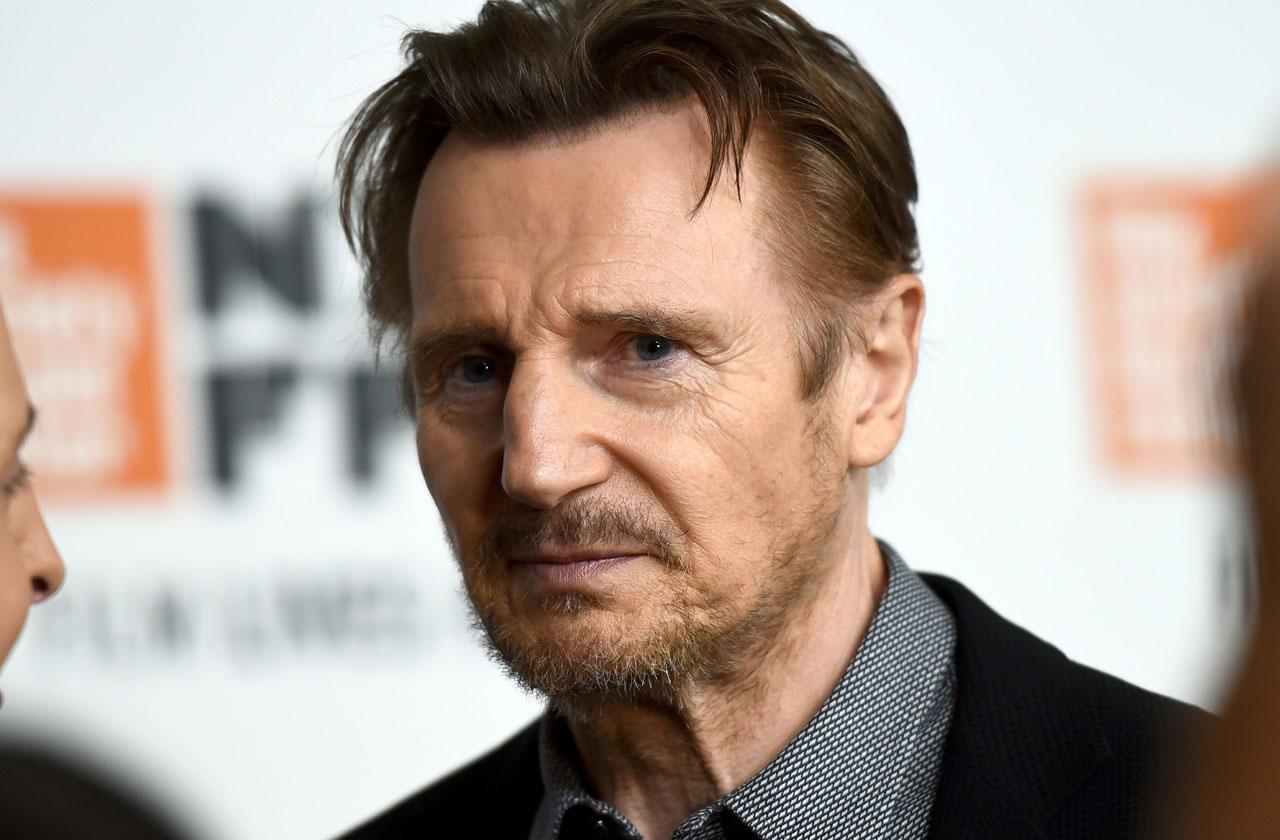 The Twitter world is in an uproar, and Liam Neeson is entirely to blame.
This Monday, February 4, angry social media users began viciously bashing the Taken actor, moments after he shockingly revealed he once roamed the streets trying to kill a black man.
During a recent interview with the Independent, Neeson, 66, said he walked out of his home with a weapon, hoping to find a "black bastard" to murder after learning his loved one had been brutally raped.
Article continues below advertisement
"She handled the situation of the rape in the most extraordinary way. But my immediate reaction was I asked, did she know who it was? No. What colour were they? She said it was a black person," explained Neeson.
Though he did not reveal who in his family was assaulted, the now-controversial Hollywood star admitted it took him a while to realize his vile actions were bizarre and senseless.
"I went up and down areas with a cosh, hoping I'd be… approached by somebody – I'm ashamed to say that – and I did it for maybe a week, hoping some black bastard would come out of a pub and have a go at me about something, you know? So that I could kill him," he admitted.
"It took me a week, maybe a week and a half, to go through that," Neeson continued, adding that it was a "horrible" time for him and he's embarrassed about his "awful" reaction.
The actor said he was now opening up about the terrifying incident to shine a light on humans' "primal need for revenge" and how destructive that can be — but Twitter fans were not so receptive.
As soon as Neeson's interview was published, social media users began slamming the star, comparing him to comedian Kevin Hart and saying he should be banned from the Oscars — as the actor has been promoting his new film, Cold Pursuit.
Article continues below advertisement
"Does Liam Neeson know there isn't an Oscar for abruptly ending yoru career?" tweeted a fan.
"I guess Liam Neeson is not hosting the Oscars," wrote another, referencing Hart's dramatic departure from the prestigious gig following his own Twitter scandal.
"Well, I've seen it all now. Liam Neeson admitted to going around trying to find a black person to kill because someone he was close to got raped by a black person, and the journalist spoke to a psychologist to help contextualise sic his racism and included it in the article? WILD," tweeted another user.
"Wow so Liam Neeson is fu***ng cancelled. So if the guy was white you'd go stalking the streets to find a random, unrelated white person to kill? Scumbag," wrote a fourth.
Neeson has not come forward to defend himself since the backlash began, but it seems not even his most devoted fans are letting his racist comment go.
"Congratulations to everyone who had money on Liam Neeson getting canceled this week in their 2019 Canceled Celebs company pool. Didn't see that one coming," tweeted a fan.
What do you think of Liam Neeson's horrific reveal? Let us know below.
We pay for juicy info! Do you have a story for RadarOnline.com? Email us at tips@radaronline.com, or call us at (866) ON-RADAR (667-2327) any time, day or night.
For the biggest celebrity news stories of the day, controversies, crime, and other hot topics listen to our new podcast 'All Rise' below!