Rapper X-Raided Shopping Around Reality TV Show On Prison Life To Feature Lyle Menendez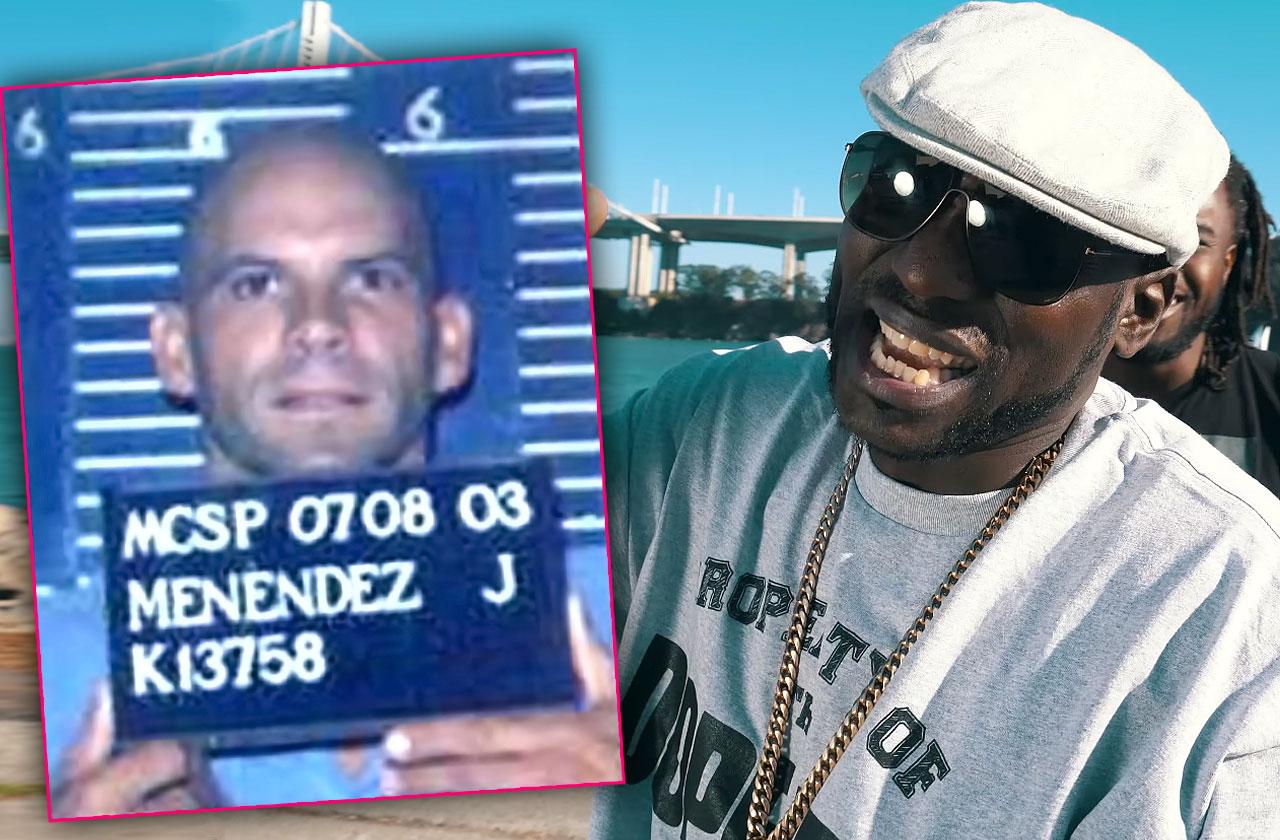 Lyle Menendez, who has been serving two consecutive life sentences along with brother Erik for the 1989 killings of their parents, is shopping around a behind-bars reality show with famous rapper X-Raided, RadarOnline.com can exclusively reveal.
Lyle, 51, mentored Anerae Brown, also known as X-Raided, for 18 years while they served time in Richard J. Donovan Correctional Facility. The rapper was granted parole and was released from prison in 2018. He served 26 years for first-degree murder with a special circumstance of gang-related homicide. The murder weapon was never found and X-Raided maintains his innocence until this day.
Article continues below advertisement
Lyle and Erik played a key role in the musician's release. Younger brother Erik penned a letter to the parole board.
X-Raided's manager Tiffany Gaines is now actively shopping the reality show to networks. The series will follow inmates a part of the Offender Administered Rehabilitative Services committee.
"On April 7th, 2018, their request, along with several other inmates, to co-found a rehabilitation and recovery committee aimed at assisting offenders with stabling self-defined rehabilitative programs was granted by the warden of San Diego County," Gaines told RadarOnline.com.
The series is going to show how inmates "transcended their worst moments" to become "beacons of hope" to educate and transform themselves into "better human beings."
"We hope the show promotes redemption for those having committed the unthinkable acts of crime," Gaines said.
Filming for the reality show has already began. X-Raided is currently on his California Dreamin' Tour, which began in mid-January. Fans who attend his shows have been alerted that their likeness and/or image may be used for the series.
Article continues below advertisement
"Lyle is completely supportive and confident of X-Raided and his team's efforts to bring awareness of the good that can come out of a bad situation," Gaines said.
X-Raided's love of music and performing continued behind bars. He held concerts in front of hundreds of inmates during his time in prison. He's been working with Gaines to to perform for his prison family again.
X-Raided was also involved in P.O.O.C.H, another non-profit program involving inmates who voluntarily train service dogs to help veterans and children with autism.
Lyle and Erik are currently serving their sentences without the possibility of parole. The brothers used shotguns purchased days before the murders to kill their wealthy parents Jose and Kitty Menendez.
Their defense argued the murders were self-defense after years of sexual, physical and emotional abuse.