Menendez Brother Believes O.J. Simpson Is Responsible For Nicole Brown's Brutal Death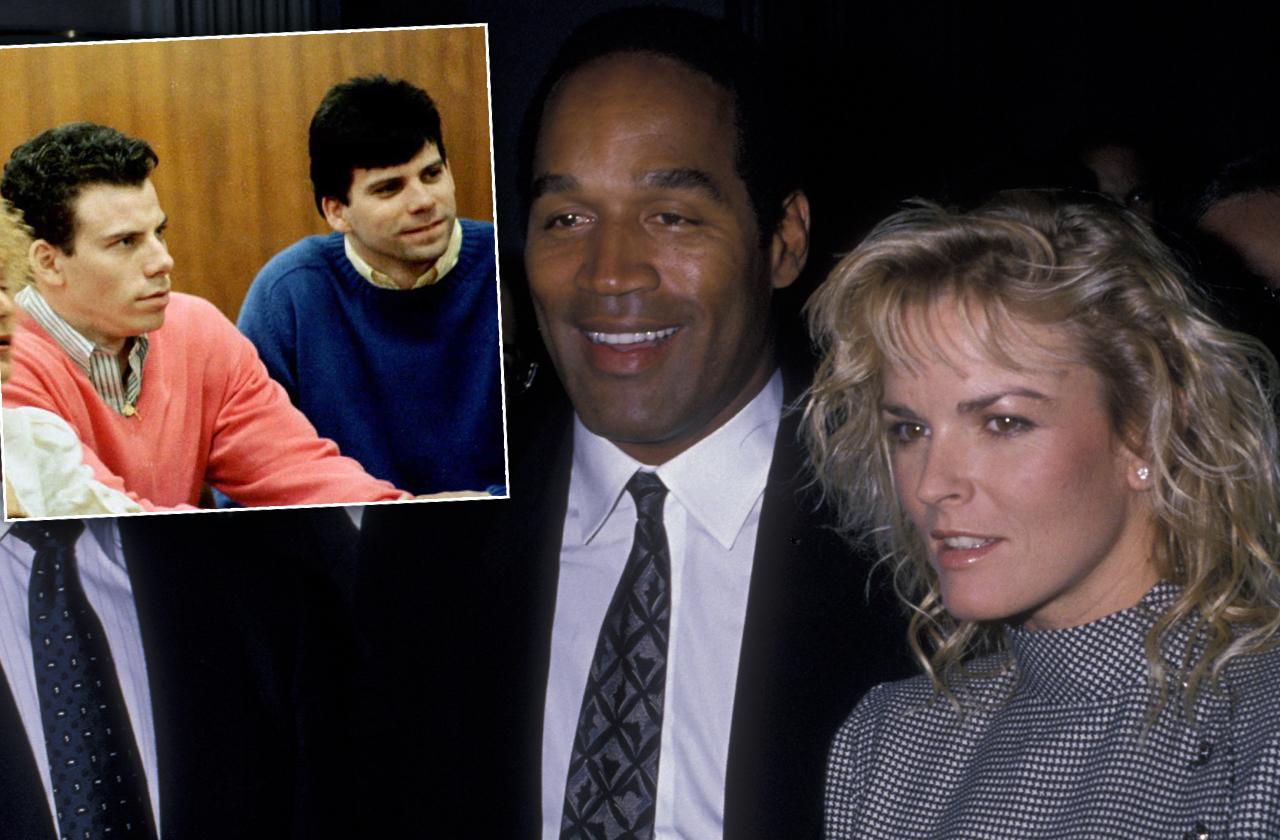 In a shocking jailhouse confession, Lyle Menendez says that O.J. Simpson suggested that he was responsible for the murders of his ex-wife Nicole Brown and her friend, RadarOnline.com can exclusively report.
The disgraced running back was scared and caged inside a Los Angeles County Jail cell when he considered pleading guilty to manslaughter in the infamous 1994 double murder of Nicole Brown and Ron Goldman. But according to cold killers Lyle and Erik Menendez, O.J. backed away from his plan out of fear his reputation would be destroyed.
Article continues below advertisement
Following his June 18, 1994 arrest, the Juice was locked up with the dangerous brothers, who were on trial for the 1989 shotgun murder of their parents.
Behind bars, the Menendez duo took the Naked Gun actor under their wings. Lyle and O.J. had hundreds of chats inside the jail's "attorney room," where the inmates sometimes waited hours for their lawyers to show up to discuss their cases, according to the new book, The Menendez Murders, by investigative writer Robert Rand.
Lyle believed that, based on his conversations with O.J., the professional athlete did not plan the murders. Instead, O.J. "snapped in the heat of passion."
In prison, the brothers assisted O.J. in weighing the option of pleading guilty to manslaughter.
"Lyle advised O.J. he should consider taking a plea deal," Rand exclusively revealed to RadarOnline.com. "O.J. briefly considered that option – according to Lyle – but later told Menendez he couldn't do that because it would ruin his reputation and he would never work again."
Article continues below advertisement
According to Rand, Lyle "absolutely" believed O.J. was responsible for the deaths of Nicole and Ron.
Lyle's brother, Erik, was the first to greet the Juice in jail because he was placed in a neighboring cell. During their chats, Lyle realized O.J. was more concerned about his reputation than his dead wife.
Erik also noticed the football great fell apart during his first night in jail.
"The first night was rough. I didn't see him cry but I believe he was," Erik said, according to Rand. "I could hear him moaning."
Lyle was 21 and Erik was just 18 when they gunned down their parents, Jose and Kitty, inside of their Beverly Hills mansion. Unlike their prison pal, Simpson, the brothers were found guilty of two counts of first-degree murder and sentenced to two consecutive life terms.
O.J. was found not guilty of the murders, but a civil jury later found him liable for their deaths.
Lyle and O.J. remained pals and exchanged dozens of prison letters between 1994 and 1995, Rand told RadarOnline.com. They stopped communicating when O.J. was released from jail.
What do you think of the shocking claims about O.J.? Sound off in the comments.
We pay for juicy info! Do you have a story for RadarOnline.com? Email us at tips@radaronline.com, or call us at (866) ON-RADAR (667-2327) any time, day or night.