Erik Menendez Target Of Death Plot, Brutally Beaten While Serving Prison Sentence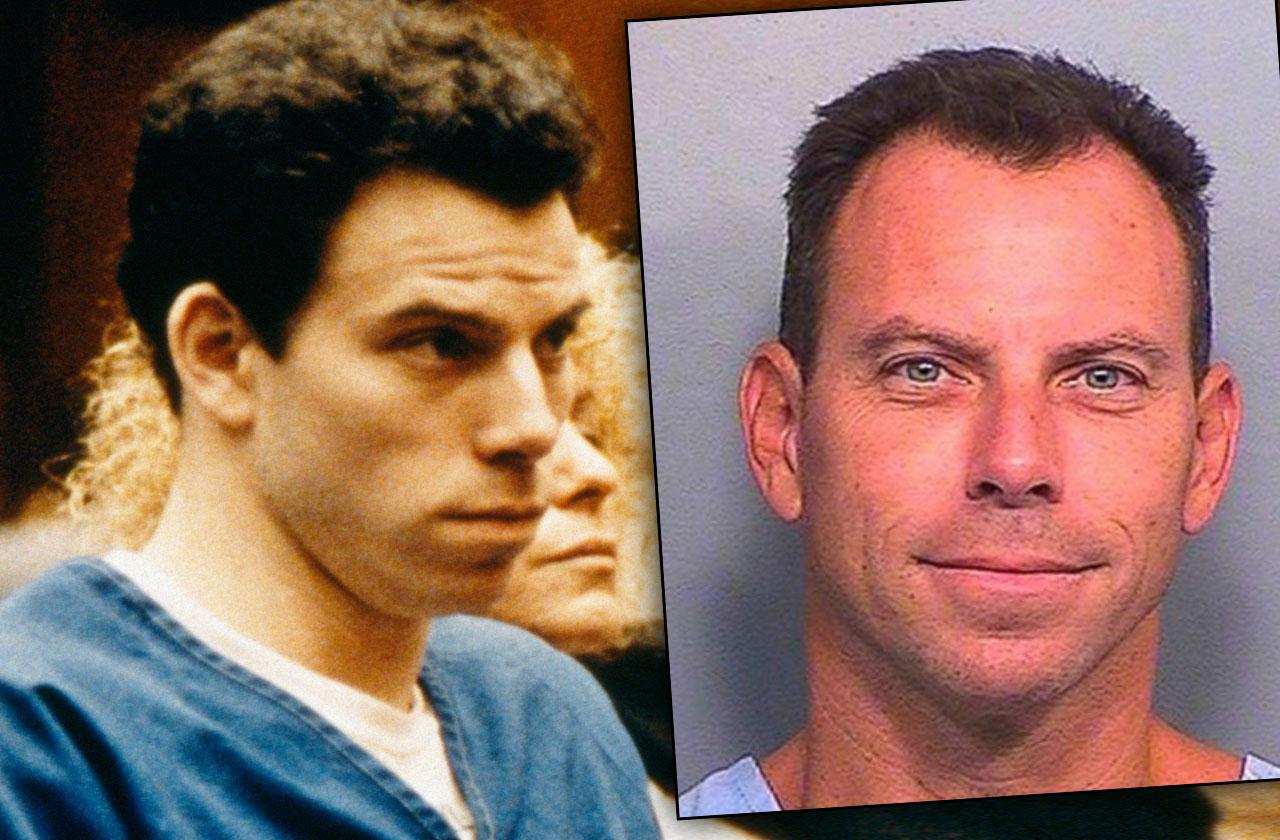 Although Erik Menendez isn't on death row for the 1989 murder of his parents Jose and Kitty, he has come close to losing his life while serving double life prison terms without parole. RadarOnline.com can exclusively reveal Menendez has been the target of a death plot.
In his wife Tammi Menendez's 2005 tell all book, They Said We'd Never Make It: My Life With Erik Menendez, she revealed how he was once brutally beaten over a book.
Article continues below advertisement
Erik asked his fellow inmate Scottie if he could return a book he had let him borrow. The inmate told him he had given the book to a man who was "easily six feet five inches tall and about 300 pounds," and that Erik had to "get it from him."
"Erik was alert enough to recognize a bad situation," she explained. "Ordinarily, he might have let it go; it was only a book. But in doing so he would send a message that would cause him far more problems down the road. 'No,' he said firmly aware of the line he was drawing. 'I loaned you the book. I think you'd better get it from him.'"
The inmate "punched his hands out and slammed two fists into Erik's chest."
Tammi continued, "The force sent Erik reeling four feet backward. Scottie's fist glanced off Erik's shoulder. Erik's fist stick solidly against the man's jaw."
"On the top of Erik, Scottie wildly clawed and punched," she explained. "Erik managed to squeeze his hands up to the man's chest and shove him off him. Erik heard a new voice holler, 'Get down!' Suddenly something powerful rammed into Erik's back. His body rocketed forward and plowed into the ground. Then a fist struck the back of his head. Another hit his neck. Another collided with the left side of his face. The world flickered and momentarily went black. This was a guard on his back hitting him, he realized.'"
Article continues below advertisement
Erik was placed in solitary confinement because of the fight from November 4 to November 12.
"Days pass for Erik in isolation with the time marked only by food trays, light and darkness," she wrote. "Unable to shower or shave, unable to write or to read a book, unable to cover himself in clothing or work... he is stripped of even the imprint of modern life."
Erik, now 47, was placed in solitary confinement again on September 14, 1998 because there was a plot to kill him.
When she asked their friend Brian why someone planned stab Erik, he explained, "'That's the thing about prison, you can't be friends with everyone. You must take sides. There's always somebody upset at you. Erik has a hard time.'"
Over two dozen prisoners were transferred in connection to the plot.
Erik was placed in solitary confinement yet again when he was accused of being involved in an escape plan.
Article continues below advertisement
"His clothes have been stripped from him before he was taken to this place, he has nothing but an old blanket and a mattress in the middle of the floor," she described. "This is a different kind of cell: no bunks, no desk, no chairs, no soap, no towel, no writing material, not even a book."
Erik denied being involved in the plot to escape. He took a polygraph to prove his innocence, which he passed.
Erik's brother Lyle is also in prison serving the same sentence for the murder of their parents.
We pay for juicy info! Do you have a story for RadarOnline.com? Email us at tips@radaronline.com, or call us at 800-344-9598 any time, day or night.