Sexy Visits & Love Letters! Secrets Of Erik Menendez's Prison Marriage Revealed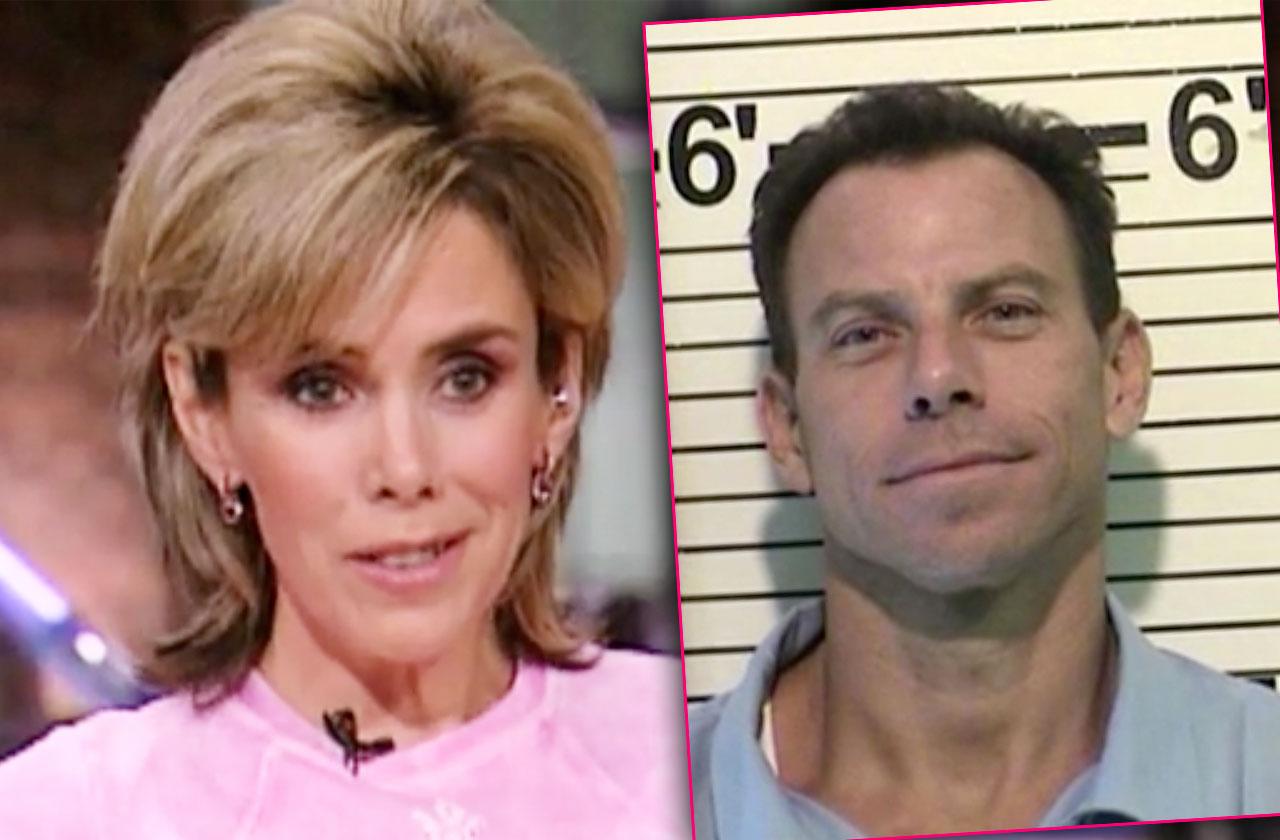 Erik Menendez and his older brother Lyle were sentenced to double life terms in prison without parole for the 1989 murder of their wealthy parents Jose and Kitty. Despite being convicted of first-degree murder in 1996, Menendez found love behind prison walls with wife Tammi.
RadarOnline.com can reveal exclusive details from the prison wife's 2005 book, They Said We'd Never Make It: My Life With Erik Menendez, on their behind bars romance.
Article continues below advertisement
Tammi wrote her first letter to Erik, 47, during his second trial while married to her husband Chuck.
"I couldn't imagine what he was going through emotionally, but I wanted to let him know that there were people out there who empathized with the very awful ordeal he was experiencing," she penned. "Yes, he and Lyle had done something terrible, and they would certainly be punished for it. But even casual observers of the trial understood the depths of the trouble and abuse in the Menendez home."
Erik responded to her "whim" a month later with a "brief" letter explaining that something about her words caught his eye.
The two eventually lost touch when he transferred prisons. But when her second husband committed suicide, a friend suggested she begin writing to him again to lift her spirits.
"Our friendship resumed, but it was not the same," she explained. "I had changed. Erik was still far away, completely removed from my life, yet I would learn over time that he was the one person who could understand how shattered I was inside. We grew closer without even trying."
Article continues below advertisement
Their letters turned into phone calls in July of 1997.
When she visited him for the first time, she explained how she felt "no romantic sparks, no crazy love at first sight, no sexual flashes."
But that changed during their second meeting, which described as "romantic." The two pretended they were eating filet mignon instead of food from a vending machine.
"My right hand is still in his," she wrote of another visit. "I turn to walk away. Our arms stretch out like a rope connecting us. Abruptly he tugs on my arm and reels me toward him. I spin. The room blurs. My chest meets his. His right arm holds me, his hand cups my neck. My heart is pounding. There amid a flurry of people he lowers his lips to mine and kisses me. Softly. Passionately."
After saying "I love you" to one another, she moved from Minnesota to California with her youngest daughter Talia to be closer to Erik.
In one letter, Erik expressed his passion for Tammi.
"Even from two thousand miles away I can still feel your touch," he wrote. "I want to be your love. I want to walk beside you and hold you through the years. I want you to see the magic of us the way I do."
While the two have never had intercourse, she explained how they have "passion without sex."
Article continues below advertisement
"Emotions unable to be released that build upon themselves with sharpening intensity," she wrote. "Erik's passion and desire is intense; at times, he has fire in his eyes when sitting beside me."
In April 1998, he proposed to her while visiting with a platinum diamond ring.
"Tammi, will you make me the happiest man on earth, will you marry me," he asked, as she wrote, "He rises and brings his face close to mine. He taps my nose with his in the Eskimo way we always do and then kisses me."
Despite feeling a sense of doubt because of the situation, she explained, "I will marry Erik, I know. Not simply because of romance or lover's bliss. With Erik I have found peace. The peace I feel when I listen to his heartbeat, or when I rest my hand on his shoulder and the whole world fades to silence… Our souls happened to be placed into these two bodies."
They married on October 10, 1998 and remain together today.
We pay for juicy info! Do you have a story for RadarOnline.com? Email us at tips@radaronline.com, or call us at (866) ON-RADAR (667-2327) any time, day or night.