Prison Divorce? Erik Menendez's Wife Admits Marriage To Murderer Is 'Hard & Painful'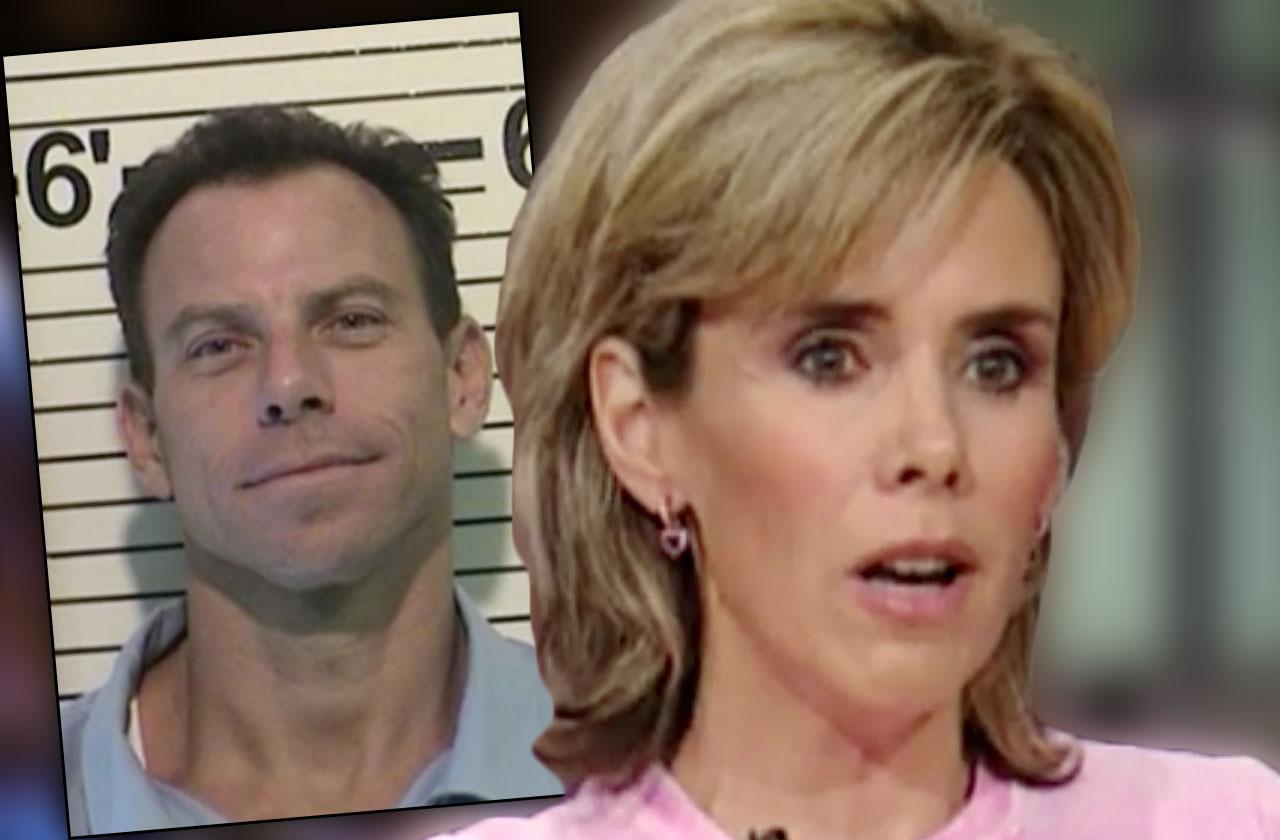 Erik Menendez married his wife Tammi on October 10, 1998 in a prison wedding, but she soon learned how difficult marriage behind bars could be. RadarOnline.com can reveal exclusive details on their marital troubles from Tammi's 2005 book, They Said We'd Never Make It: My Life With Erik Menendez.
Erik, 47, was offered a position as a clerk in the prison library making 12 to 25 cents an hour. The new job cut their visiting hours in half.
Article continues below advertisement
"I've been distant lately," she wrote. "He's tried to bring us closer, focusing his energy on bridging the distance between us, but the true problem, the fact that he sits in a prison cell, is beyond his control. I am missing my best friend more and more. To bear the loss, all I can do is push away from him."
She explained how for the first time in their relationship — a year and a half into the marriage — she began to question if she has the "strength to endure this life with him."
"I cry myself to sleep," she wrote. "I didn't realize it would be this difficult."
When Erik told her he was "worried" about them during a prison visit, she responded, "It's not you Erik. It's not us. It's me. I wish I could tell you why or what, but there's no words to explain it. I need to sort this out on my own."
When he told her not to shut him out, she continued, "Being married to you is a hard and painful life. It's the prison. This pride-swallowing place. It takes almost an hour or more just to get in here. The guards sometimes treat me like an inmate, without any respect. I hate this place, Erik."
Article continues below advertisement
Erik then asked if his wife has met someone else.
PHOTOS; Threats, Fights & Misery! Inside Joe Giudice's Prison Hell
"Please don't ever doubt me," she said. "You know me too well, Erik. Don't doubt yourself either. You would know, I would tell you. I have earned your trust."
When she visited him again, she could tell he felt she would reject him.
"I reach up and slip my hand around his neck," she wrote. "I lean into him until I can just about feel the steady pounding of his heart, my chest meets his; I lower his head and raise my lips to his. I kiss him like I've never kissed him before. I kiss him for a long time, until the guard taps on the microphone."
She then explained how they need to "share every detail about their daily activities at visits, in phone calls and through letters."
She continued how their marriage needs to be the "focus and priority" in their lives.
Erik and Tammi are still married today.
Erik and his brother Lyle, 50, were sentenced to double life terms in prison without parole for the 1989 murder of their wealthy parents Jose and Kitty.
We pay for juicy info! Do you have a story for RadarOnline.com? Email us at tips@radaronline.com, or call us at (866) ON-RADAR (667-2327) any time, day or night.