Sobbing, Depression & Suicide Fears: Inside O.J. Simpson's Prison Hell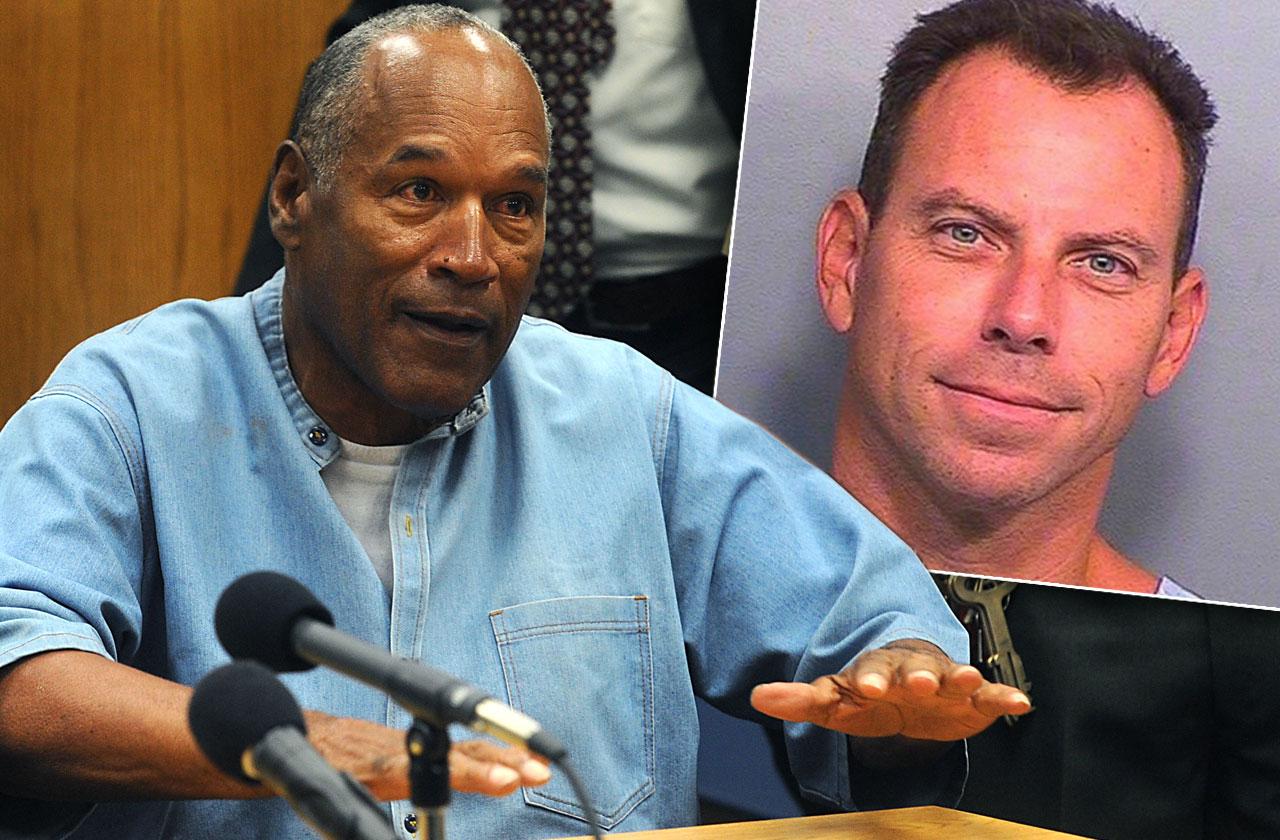 Article continues below advertisement
"Erik was the only prisoner in the hard cells at the time and was ordered to clean out and prepare the cell next to him," she wrote.
When Simpson entered the hard cell unit the night of the freeway chase, she claimed he was "handcuffed to a waist chain" while "iron shackles restrained his legs."
Erik's father knew O.J. because he ran Hertz in the late '70s and O.J. was featured in their commercials. When he passed Erik's cell, he said, "Hi, Erik."
Article continues below advertisement
Security allegedly tripled the night Simpson arrived.
The two would watch a television that often covered the former NFL player's case. Whenever the media would report on Simpson's abuse of his ex-wife, it allegedly would "infuriate" him.
"'He kept yelling at the television that she has actually mistreated him,'" Tammi claimed her husband told her. "'That was all a bit strange… I wanted to stay out of his life – which was a little hard to do because we were the only two in the unit, and he loved to talk.'"
Erik, now 47, allegedly told his wife that he believed O.J., now 70, was guilty.
"'After being in jail for a while, you get a sense of who's guilty or not from the way they behave,'" he allegedly said. "'The innocent guys, as you'd expect, constantly profess their innocence, and just can't get over the fact that the police arrested them. Guilty guys on the other hand usually just hem and haw about the quality of evidence against them. O.J. never once professed his innocence. He never confessed either."
Article continues below advertisement
Erik claimed negative reporting drove O.J. to "severe depression."
"'He cried,'" Erik allegedly told Tammi. "'Late at night he cried. Maybe he missed his wife, or maybe he was just overwhelmed. For a while I was concerned he might commit suicide. Jail breaks a lot of men, and I think it nearly broke him."
In the end, O.J. was found not guilty of the murders.
Tammi blamed the acquittal on Erik and his brother Lyle's guilty verdict in their second trial. As readers know, the brothers were sentenced to double life terms without parole for the shooting of their wealthy parents.
"O.J. Simpson had been acquitted and set free just six days before the start of the brothers' second trial, and you get a sense of the pressure facing the police, the district attorney and even the judge," she wrote. "Los Angeles didn't need another black eye. It was obvious how bad the prosecutor wanted a conviction."
We pay for juicy info! Do you have a story for RadarOnline.com? Email us at tips@radaronline.com, or call us at (866) ON-RADAR (667-2327) any time, day or night.