Con Man? Demi Lovato's Boyfriend Accused Of Fraud In Another Boss From Hell Lawsuit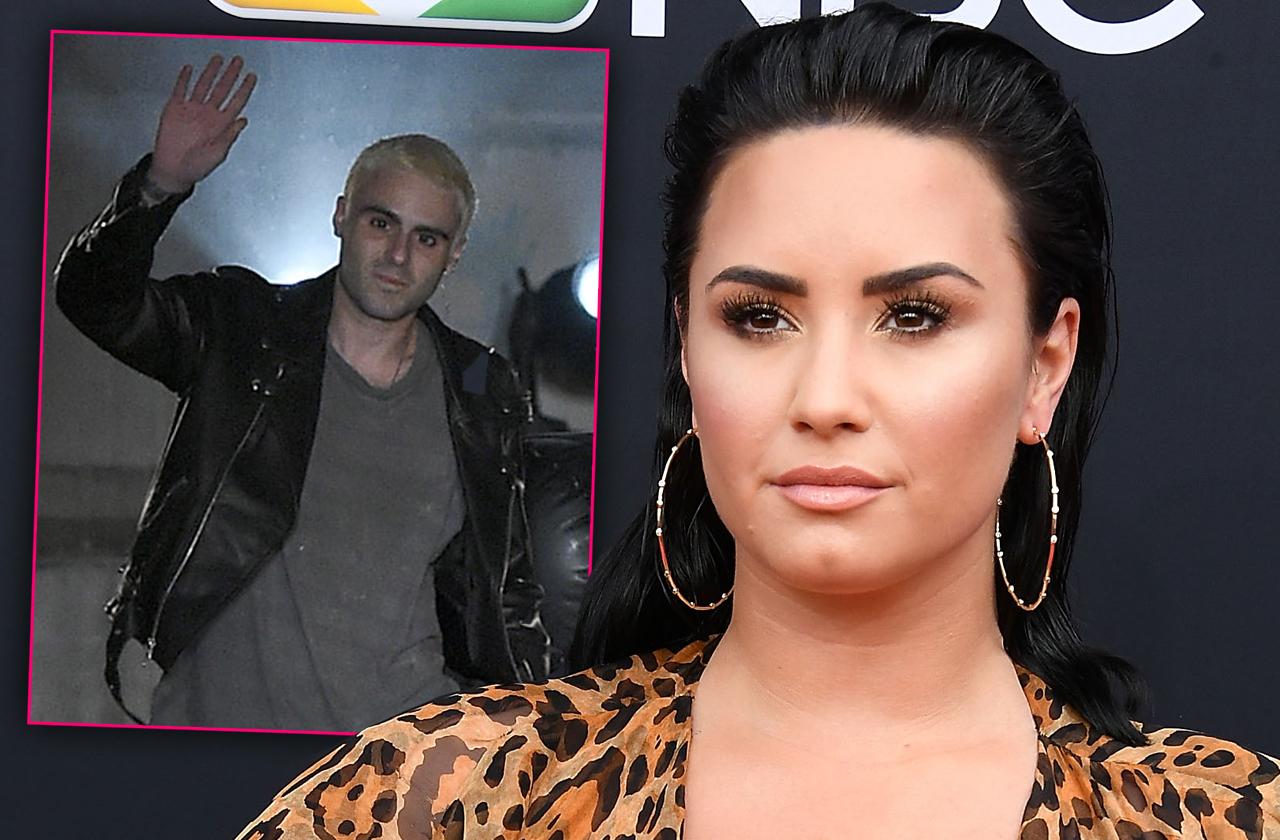 The lawsuits against Demi Lovato's boyfriend Henri Levy continue. Yet another employee has sued the fashion designer for failing to pay overtime wages, wrongful termination and more shocking claims, can exclusively reveal.
In court papers obtained from Superior Court of California, ex-employee Alexandra Barcelo sued Levy, whose legal name is Henry, on November 8, 2018.
Barcelo was hired to work for Levy's clothing company Enfants Riches Déprimés in July 2017 as an independent contractor. But she claimed she was not an independent contractor and worked as an administrative assistant.
Article continues below advertisement
She accused the company of not paying her for her services from July 2017 to September 2017 despite working overtime throughout the period.
"Starting in or around September 2017, Plaintiff started to be paid for her services, but did not receive pay stubs until January 2018," the complaint read. "Although she was misclassified as an independent contractor at this time, Plaintiff was misclassified as an exempt employee."
Barcelo worked 10 to 12 hours a day, including weekends, from January 2018 to her resignation in April 2018. She worked 80-100 hours a week.
Because she was "intentionally" misclassified as an exempt employee, she was not paid overtime and did not receive pay breaks or meals. She was never permitted to accrue sick leave either.
"In or around March 2018, after Plaintiff complained about her misclassification, she was, apparently, terminated by the Chief Executive Officer of Defendant ERD, a Mr. Henry Levy," the papers claim. "However, immediately after being terminated, Plaintiff was asked to return by Mr. Levy."
Article continues below advertisement
She claimed that despite returning, her improper pay was never rectified.
"Plaintiff felt compelled to resign because she was working 80 - 100 hours a week but was not being paid accordingly, and because no action was taken after her complaints," the papers read. "Plaintiff was, again, not paid for her services from approximately March to April 2018."
She claimed he engaged in "fraudulent" business practices by knowingly giving false information regarding Plaintiff.
She believes she is entitled to $8,640 in compensation for her missed meals and breaks, and $101,520 for 2,160 hours of overtime. She is also entitled to statutory damages in the amount of at least $4,000.
As for wages due, she claims it is in the amount of $350,000.
ERD has yet to respond to the lawsuit.
As RadarOnline.com exclusively reported, Levy was hit with a boss from hell lawsuit back in July 2018. Disgruntled employee Brendan Thompson accused him of drug use, fraud, failure to pay over time wages, racist remarks, defamation and other claims.
Article continues below advertisement
In the initial complaint, Thompson claimed he began working for the company on June 15, 2014 as a financial planner until his termination in April 2018. Thompson allegedly failed to receive compensation in 2017 or 2018.
He claimed that he invested over $170,000 of his own money into the company from 2014 to 2018. Thompson alleged the company intentionally lied to him about his stake.
"Defendants actively concealed this fact in order to take control of the company through illegal and fraudulent means," the filing alleged. He then accused defendants of "embezzlement" and "squandering company capital for personal use."
Article continues below advertisement
Thompson claimed Levy did it to generate false sales for the clothing company to "pay off his personal bills" because he wants to "fund a lavish lifestyle on other people's money."
Thompson is seeking $5,000,000 in general damages.
Levy responded by filing a motion for the court to subpoena business records served on Barclays Bank of Delaware and American Express Company. He is accusing Thompson of diverting company funds to his personal banking accounts, as well as his girlfriend's, who is Barcelo.
In yet another lawsuit, Bibby Financial Services, which is a company that purchases accounts from businesses, sued Levy and his clothing company Enfants Riches Déprimés for $310,280.74 on May 17, 2018.
On March 16, 2018, they entered into a written Master Purchase and Sale Agreement. The Plaintiff agreed to purchase accounts from Enfants Riches Déprimés.
"During the course of collecting on its assigned accounts, Plaintiff discovered that ERD was contacting its Account Debtors, instructing them not to pay Plaintiff, re-directing payments to itself, collecting and retaining payments from its account Debtors, and failing to remit the collected payments to Plaintiff," the complaint alleged.
Article continues below advertisement
In Levy's response filed on July 23, 2018, he claimed he did not consent to the "alleged" contract.
Levy then filed a cross-complaint against ex-employee Thompson on August 23, 2018, who served as Chief Financial Officer. He claimed he had power of attorney over his personal banking accounts.
Lovato was first spotted with Levy on November 10, 2018. They have been inseparable, as they even spent New Year's Eve together.
The romance comes after Lovato, 26, checked out of a 90-day stint in rehab following a near-fatal overdose.
Levy has struggled with substance abuse as well. He went to multiple treatment centers for drugs since the age of 15.
Do you think Lovato should dump Levy? Sound off in the comments.
We pay for juicy info! Do you have a story for RadarOnline.com? Email us at tips@radaronline.com, or call us at (866) ON-RADAR (667-2327) any time, day or night.