Not Again! Demi Lovato's Boyfriend Henri Hit With Lawsuit For Refusing To Pay $310K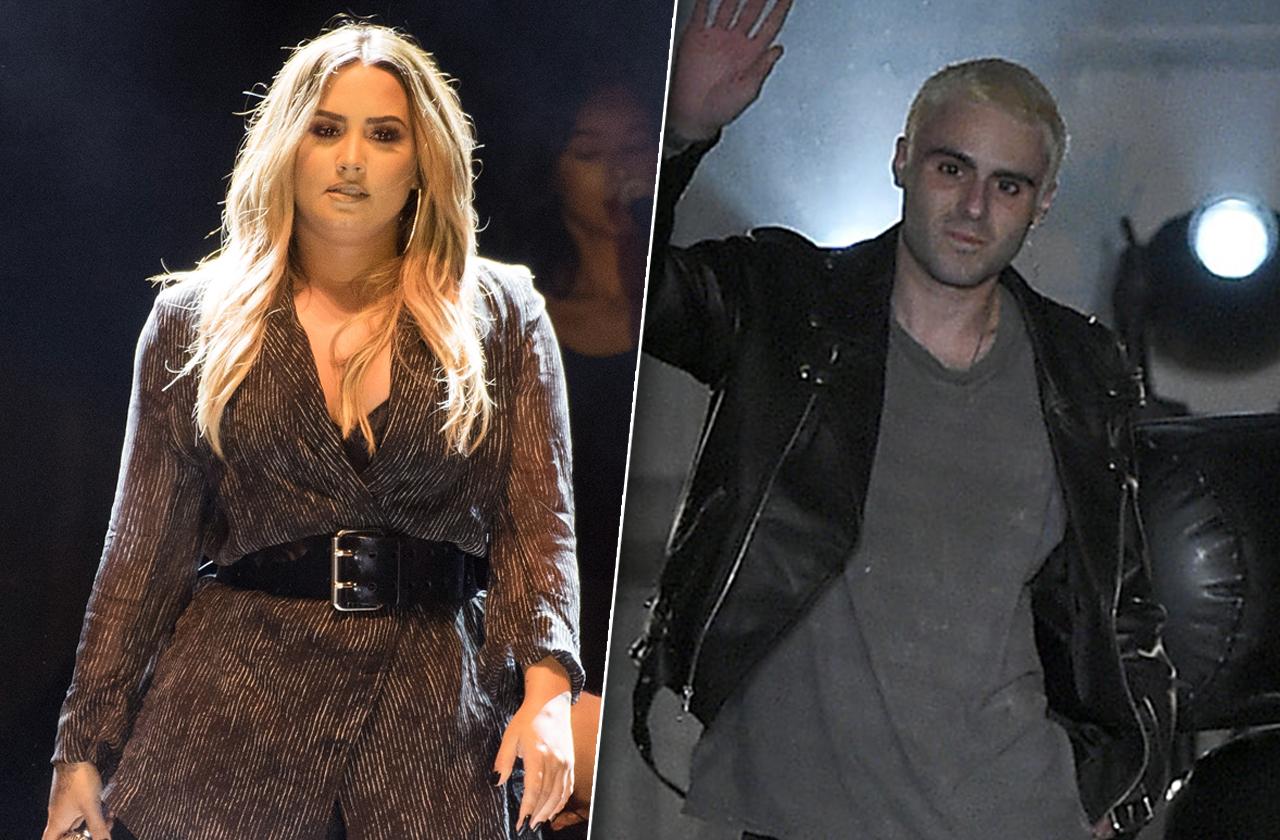 Article continues below advertisement
On March 16, 2018, the Plaintiff and Defendant entered into a written Master Purchase and Sale Agreement. The Plaintiff agreed to purchase accounts from Enfants Riches Déprimés.
"During the course of collecting on its assigned accounts, Plaintiff discovered that ERD was contacting its Account Debtors, instructing them not to pay Plaintiff, re-directing payments to itself, collecting and retaining payments from its account Debtors, and failing to remit the collected payments to Plaintiff," the complaint alleged.
The Plaintiff is demanding ERD "cease and desist" such actions and return all payments to Plaintiff, as the Defendants have refused.
The Plaintiff claims to be damaged in the amount of over $310,280.74.
In Levy's response filed on July 23, 2018, he claimed the complaint "fails to state facts sufficient to constitute a cause of action against Defendants."
He then claimed he did not consent to the "alleged" contract.
Article continues below advertisement
"The damages alleged in the complaint were directly and proximately caused by the negligence, carelessness, fault, recklessness, lack of due care, breach of contract, deceit, fraud and other conduct, of third parties, employees, servant or contractors, for which Defendants are not responsible," the answer read.
Levy then filed a cross-complaint against ex-employee Brendan Thompson on August 23, 2018, who served as Chief Financial Officer. He claimed he had power of attorney over his personal banking accounts.
"Based on information and belief… Thompson knowingly misrepresented to Bibby that he has authority to bind ERD to a Master Purchase and Sale Agreement, and in fact executed a MPSA with Bibby, despite not being provided with authority to do so by ERD or its sole owner, Levy," the counter-claim read.
Levy claims to have never signed the MPSA, while Thompson's name and signature is provided. He also claimed he never provided Thompson with the authority to enter agreements.
Article continues below advertisement
As RadarOnline.com has extensively reported, Thompson sued Levy in a Los Angeles County lawsuit on July 25, 2018. He accused him of drug use, fraud, failure to pay over time wages, racist remarks, defamation and more.
In Thompson's amended complaint filed on December 14, 2018, he accused him of being involved in an "illegal course of conduct."
"The conduct involved stealing money from family, friends, clients, vendors and various third parties, by authorizing and performing fraudulent credit card transactions," the amended complaint read.
Thompson claimed Levy did it to generate false sales for the clothing company to "pay off his personal bills."
"His intent was to fund a lavish lifestyle on other people's money," the filing read.
Thompson is asking for $5,000,000 in general damages.
Lovato has been inseparable from Levy since checking out of rehab. The songstress completed a 90-day stint in rehab after a near-fatal overdose.
Levy, whose legal name is Henry, has struggled with drug use as well, as he went to multiple treatment centers for drug abuse since he was 15.