'VPR' Shocker: Tearful Lisa Vanderpump Fires James Kennedy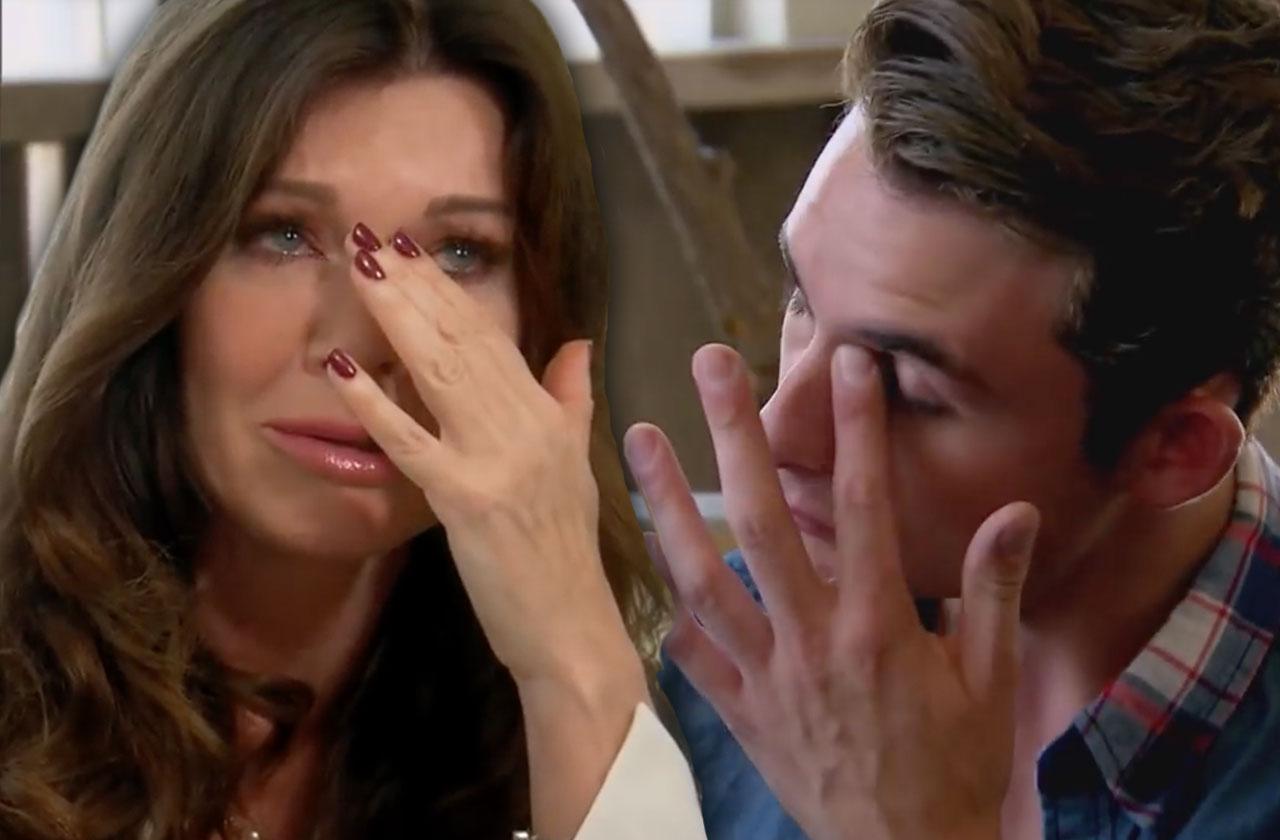 Lisa Vanderpump was brought to tears when she fired James Kennedy on the December 23 episode of Vanderpump Rules.
The firing came after Katie Schwartz complained to her boss that Kennedy called her fat. LaLa Kent also echoed her sentiments about the fat-shaming.
"James has lost his mind and needs help," Kent said. "He has deep-rooted issues that he covers with alcohol. I'm terrified for him."
"It's hard for me to make this decision," Vanderpump said about Kennedy, whose See You Next Tuesday event night at SUR was a financial success for her business.
Article continues below advertisement
"James Kennedy is pretty much deferential and respectful to me," Vanderpump revealed. "But I have to listen to listen to what everybody else is saying because he shows a very different side to me than he does to anyone else."
An emotional Vanderpump explained why she had so much trouble making the decision to drop Kennedy as an employee.
"There are three factors. There's Katie's, which is obviously very important. There's the emotional decision of devastating him and then there's my partner and everybody else that loves that Tuesday night that are also pulling me in another direction," said Vanderpump. "Normally I see the path ahead very clearly, but I have no idea what I'm going to do."
Meanwhile, Kent tried to have a conversation with Kennedy's girlfriend, Raquel Leviss, confronting her with his cheating.
"I know people are coming at you saying your man creeps around behind your back. That's like a known fact. I've watched him do it in front of me. You're the only person who doesn't see it. I hate that I called you dumb," Kent said.
But Leviss was not receptive to her advice and they ended up in a nasty fight.
Article continues below advertisement
Kennedy continued to tell his girlfriend that he didn't cheat on her.
"I don't know who the f**k LaLa is," Kennedy said.
Finally Vanderpump spoke to Kennedy at SUR.
"I'm just so upset with you. I can't even begin to tell you how upset I am with you. They way you've spoken to Katie. I cannot stand behind that. The way you're talking to women — who the f**k do you think you are? That you can stand there and you can call these beautiful, young women, 'they're sluts, they're whores,'" Vanderpump said.
Kennedy insisted the women have "called me names too."
But Vanderpump wasn't having it.
"You've got to start showing respect. You put me in a very, very difficult position. I cannot have you as one of the faces of our company with the way you disrespect women."
In between sobs, Kennedy insisted that he "changed," and blamed Tom Sandoval's "elixers" for his obnoxious drunken behavior at the Gay Pride Parade.
Article continues below advertisement
"There's a darkness inside me that comes out. Seriously, I'm never touching alcohol again," he cried.
"Exactly. You need to be sober for the rest of your life. I'm telling you that," Vanderpump told him.
Kennedy begged for his job. "I will if you give me one more chance, I promise. I'll seek help."
But she refused.
"I can't give you one more chance. I cannot give you one more chance," Vanderpump replied. "I have to stand in defense of the women you've insulted."
Sobbing, Kennedy said, "No way you're taking this away from me!"
"I'm not taking it away from you," Vanderpump told him. "You've given it away yourself."
"Lisa, please. I won't ever drink again, I won't ever do anything naughty again," he cried.
"James, I want you to grow up now and pull yourself together. You are responsible for your actions, and you will be held accountable," Vanderpump told him.
"Please, this is the only thing I've got," he begged, explaining how he was "helping my parents with rent," and saying he just gave his brother five thousand dollars for college.
Article continues below advertisement
But it was too late. "You have to change in your life, and this is going to be a life-changing moment for you, I hope," Vanderpump told him and he left the restaurant in tears.
"I think I'm sensitive to the fact that James, he's a young DJ like my brother was," Vanderpump said in her confessional, crying herself. "And there are kind of two paths you can take: the right one and the wrong one. I see this kind of almost like an echo. So, I don't know. I don't know."
Stay with Radar for weekly recaps of Vanderpump Rules.
We pay for juicy info! Do you have a story for RadarOnline.com? Email us at tips@radaronline.com, or call us at (866) ON-RADAR (667-2327) any time, day or night.
Get the exclusive celebrity scoop on all the stars you love before any of your friends by subscribing to our new podcast Straight Shuter below!