'I Hate That Motherf**ker!' Jax Slams James Kennedy During Nasty Fight Over Brittany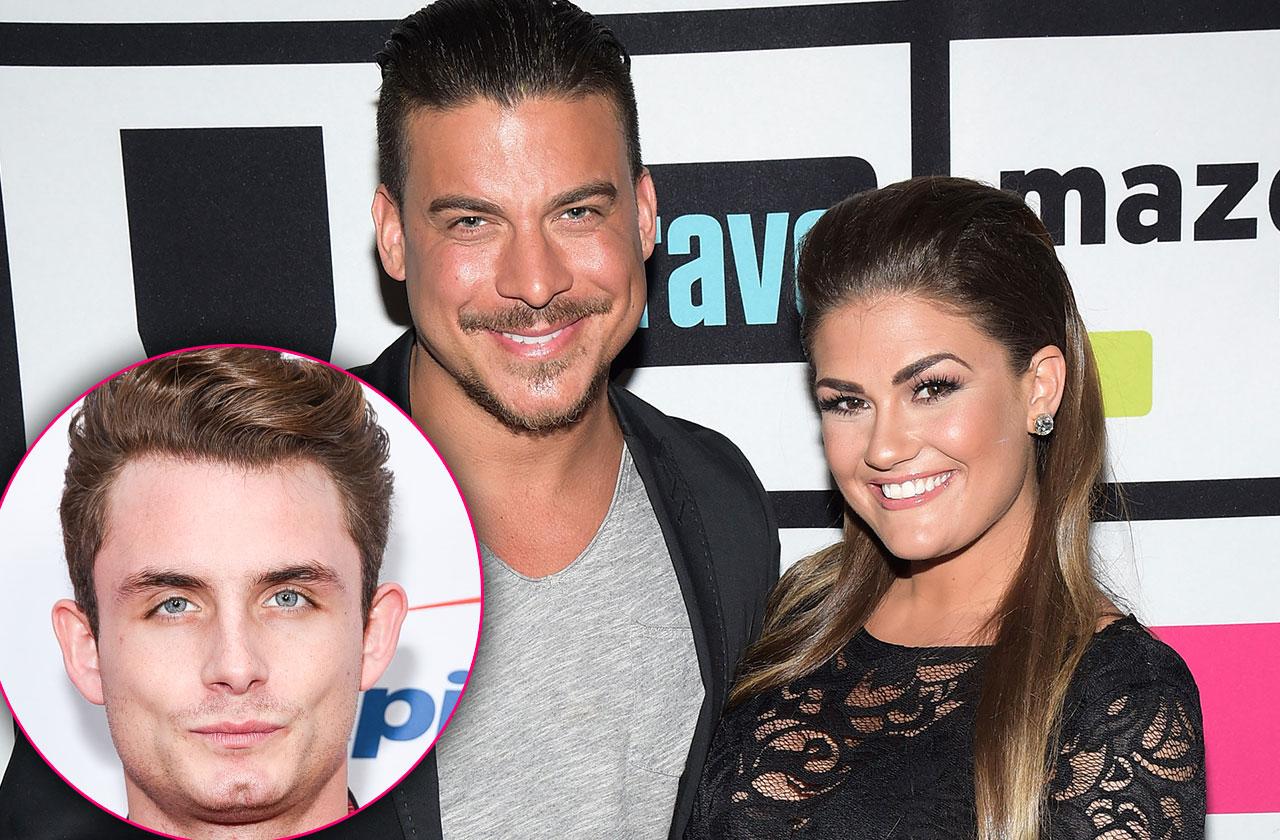 Article continues below advertisement
"I don't feel bad that I said it, I feel bad that Brittany was standing next to me," Kennedy said.
Taylor was indignant for his shamed girlfriend and he went off on Kennedy.
"I've really, really tried with this kid. It's almost like he wants me to hit him," Taylor threatened.
"You made her cry in front of everyone," he said about embarrassing Cartwright.
"It's going to be a long summer for you, buddy!"
"Back to square one. Jax wants to f**king kill me," Kennedy admitted.
But things turned around for Taylor and Cartwright, even though she confessed that she had sex with her ex-boyfriend, Aaron, when things were going badly with Taylor.
"When my father passed away, he left my sister and I some money and I'm using my money for the ring," Taylor explained to his friends before he popped the question.
"My father passed away six months ago, and it was as turning point for me. Brit really helped me make a huge turn-around," he confessed. "After everything that she's been through, she stepped up. This is my soulmate; how could I not want to spend the rest of my life with her?"
Article continues below advertisement
After having trouble storing the ring box — ultimately shoving it down his pants — Taylor tried to hide the bulge and act normal.
"I have to go number two, really bad," he told Cartwright, but explained the truth in his confessional.
"I had to go to the bathroom but not as bad as it seemed. It's just the ring box was jabbing my balls."
At Neptune's Net in Malibu, a biker restaurant across the street from the beach, Taylor popped the question and even got down on one knee.
"I love you so much will you please make me the happiest man in the world and be my wife?" he said.
Crying, Cartwright said yes.
"I love you," the told each other.
"Do you like it? It's big! I did good," Taylor said about the 3-carat diamond ring.
"I knew this boy had it in him," Cartwright said in her confessional. "I knew that he was going to take a wife one day and I'm just happy it is me."
"I'm engaged man. Oh my God I can't believe I'm saying that," Taylor said in his.
Article continues below advertisement
Meanwhile, Lala Kent and Vanderpump had a tender moment talking about their family tragedies.
"I'm 27 and I don't have a dad anymore," a tearful Kent explained. "It's a little intense for me. He had a stroke and got into an accident. The biggest thing he taught me was just be kind. He was so nice to everyone."
"It's been five weeks since my only sibling passed away through suicide," Vanderpump said about her own family loss. "For five weeks I stayed at home. The two of us. We were like twins. But we have to keep moving forward and make the people who were so important to us proud as they watch over us."
Then, Scheana Marie dished on her painful split from Rob Valletta.
"Rob broke up with me on August 31, 2017. Not that anyone's counting. He invited me over, he picked his fantasy football team. Then I didn't make the cut."
But Stassi Shroeder and her boyfriend Beau Clark happily admitted they were still going strong.
"After four years of dating Patrick on and off, Patrick broke up with me on the actual day of our fourth anniversary," she recalled. But after her heartbreak, she quickly rebounded with Clark. "I'm just happy when I'm with Beau. I feel like I can be myself. He loves all my friends. I love him so much. I want to be around him all the time," she said and started crying. "This is so embarrassing."