Famed Astronomer Neil deGrasse Tyson Accused By Two Women Of Sexual Misconduct – Details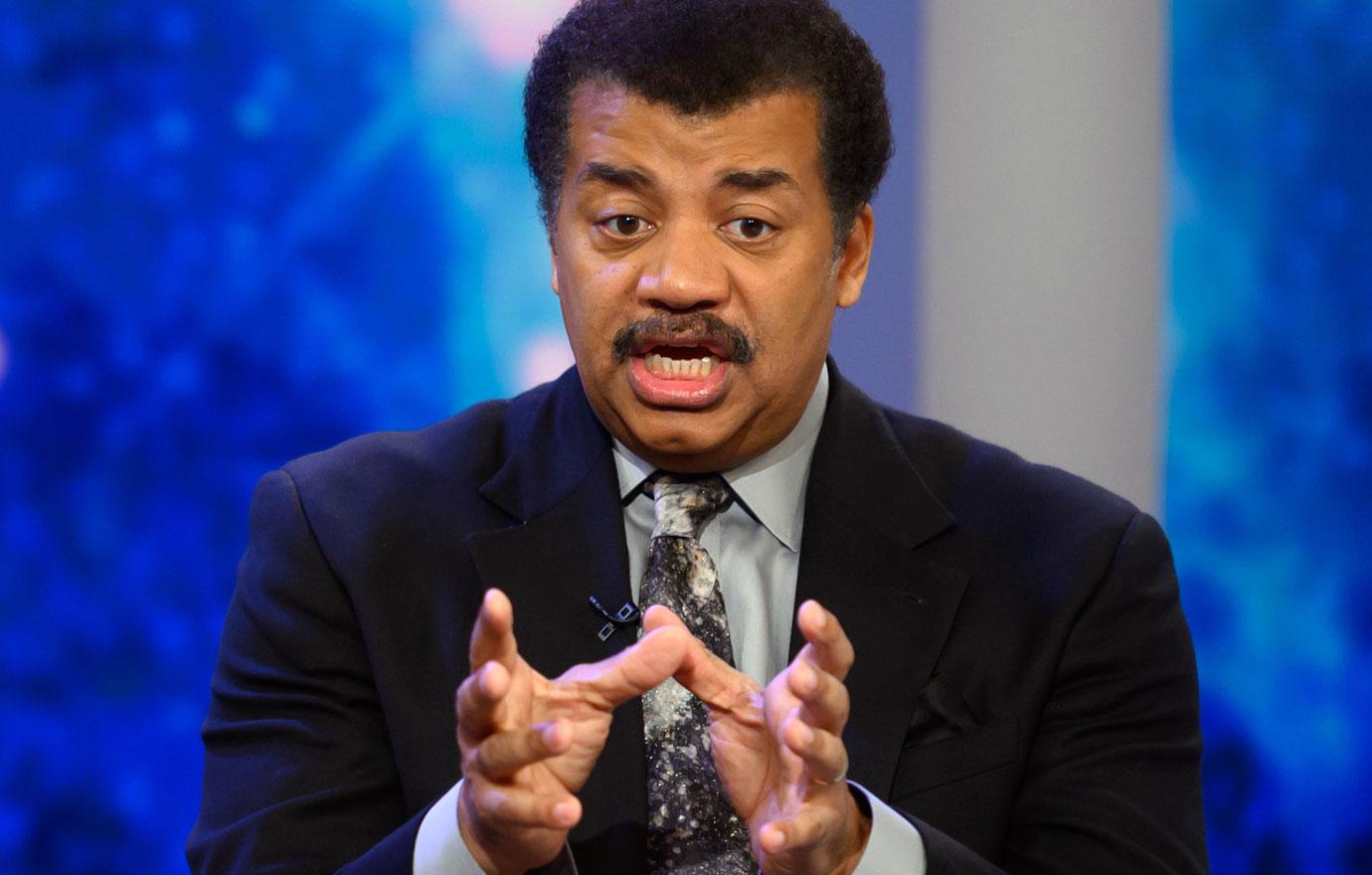 Famed celebrity astronomer Neil deGrasse Tyson has been accused by two women of sexual misconduct.
And both Fox and The National Geographic have reported that they are investigating the claims.
Dr. Katelyn Allers, a physics professor at Bucknell University, alleges that Tyson, 60, 'felt her up' after a conference in Long Beach, California in 2009.
While Ashley Watson says she quit her job as Tyson's assistant after he allegedly invited her to his apartment and propositioned her for sex.
Article continues below advertisement
Back In 2014, Tchiya Amet, a former classmate of Tyson at the University of Texas in Austin, wrote a blog post alleging that he drugged and raped her in 1984.
Tyson is the host of 'Cosmos: A Spacetime Odyssey', a popular science series which has been ordered by Fox and National Geographic.
Dr Allers alleges his misconduct took place at a private function.
"Tyson was there, and he was dancing and drinking and all of that at the party, so a friend and I decided to get pictures with him," Allers revealed.
After that photo was taken, Allers said Tyson began to take keen interest in her tattoo, which depicts the solar system from her arm to her back and collar bone region.
Allers said: "After we had taken the picture, he noticed my tattoo and kind of grabbed me to look at it, and was really obsessed about whether I had Pluto on this tattoo or not… and then he looked for Pluto, and followed the tattoo into my dress.'
Article continues below advertisement
Allers revealed Tyson's behavior was not severe enough to warrant a complaint about sexual assault but that she was shocked by his 'creepy behavior.'
Former assistant Ashley Watson also accused him of acting inappropriately.
She says Tyson invited her to his apartment at 10:30pm one night to 'share a bottle of wine' and 'unwind for a couple of hours.'
However, things soon got awkward.
Tyson, 60, who is a married father of two children, took off his shirt and shoes and walked around in a tank top before putting on romantic music.
Watson says Tyson then took out a cutting board and knife to cut cheese for the both of them.
She says that before he started slicing the cheese, he took the knife and made a stabbing gesture toward her. which she took as a 'bad joke'.
'It was definitely a very weird power move," she said.
Watson says Tyson continued making suggestive comments that contained sexual innuendos. He allegedly began talking about human beings needing certain 'releases.'
MORE ON:
Neil deGrasse Tyson
Article continues below advertisement
When Tyson asked Watson if she needed releases, Watson says she told him a story about her being sexually harassed. However, he was not interested.
As she got up to leave, Tyson stopped her and asked her to engage in a 'Native American handshake' in which both of them hold hands tightly, make eye contact, and feel for each other's pulse, she says.
When Watson tried to leave, Tyson said he wanted to hug her and that afterward he would 'just want more.'
This prompted her to leave the apartment. The next day, Watson says, she confronted Tyson. She says she told him that she felt betrayed since she considered him to be a mentor.
Tyson is said to have responded to her by saying that she would never succeed professionally because she was too 'distracting.'
Watson says she complained to one supervisor about Tyson – she also called a harassment hotline.
On Saturday, Neil deGrasse Tyson responded to the allegations via an online post titled "On Being Accused."
Article continues below advertisement
He says he welcomes and will fully cooperate with an impartial, independent investigation into the claims.
Tyson says he didn't grope Allers, but simply searched under the covered part of the shoulder of her sleeveless dress to check out her tattoo.
He claims he found out she thought it was creepy 9 years later, and is "deeply sorry to have made her feel that way."
Regarding the claims of his former assistant Watson the astronomer admits saying: "If I hug you I might just want more."
However, he denies any sexual misconduct.
We pay for juicy info! Do you have a story for RadarOnline.com? Email us at tips@radaronline.com, or call us at (866) ON-RADAR (667-2327) any time, day or night.