Stacy Peterson's Missing Body Found — By Her Sister!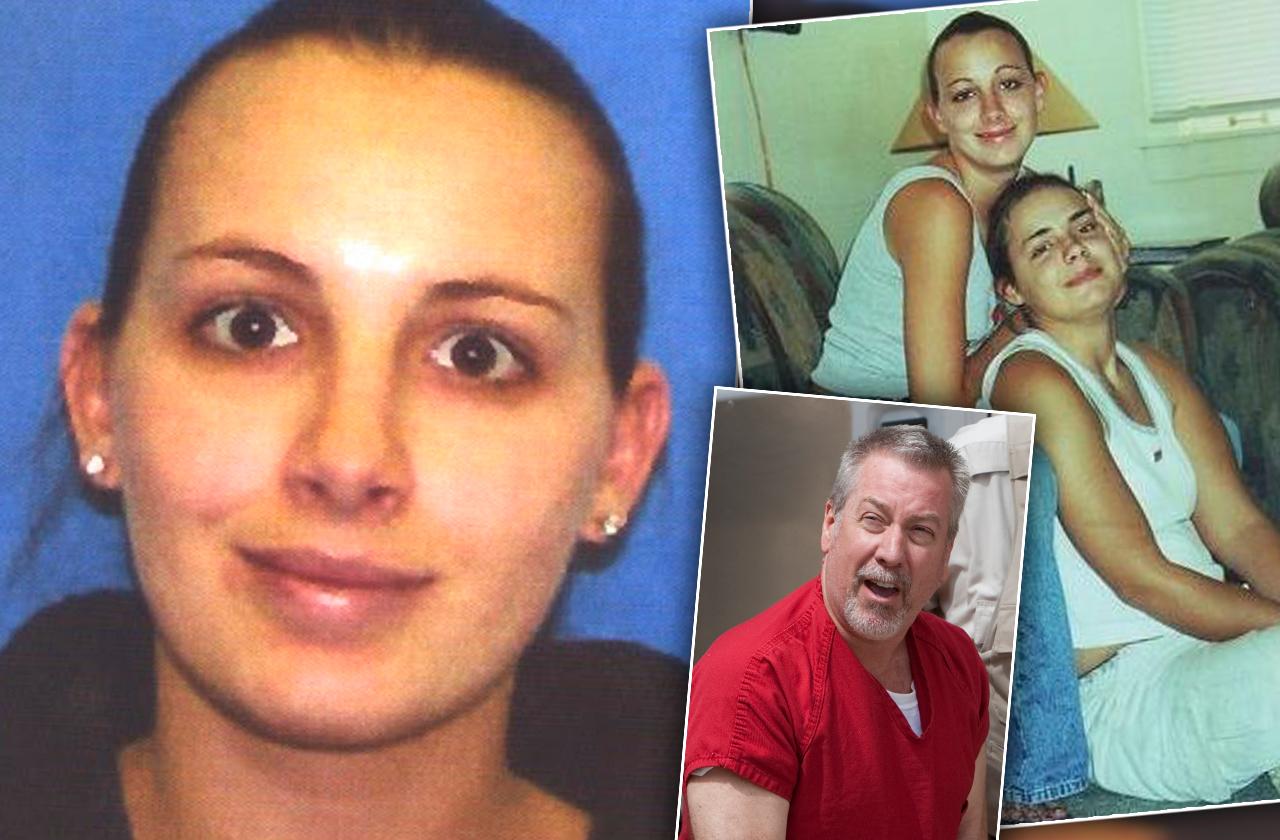 Eleven heart-wrenching years after Stacy Peterson vanished, her body has been discovered — and her sister wants to retrieve the remains so her evil husband can be tried for her murder!
RadarOnline.com has learned Cassandra Cales used sonar technology to locate Stacy's corpse at the bottom of the Chicago Sanitary and Ship Canal.
Now Cassandra hopes recovering Stacy's body will lead to cops slapping new charges against her murderous brother-in-law, Drew Peterson.
Article continues below advertisement
The ex-cop, 64, is serving time for slaying his third wife, Kathleen Savio, and is the prime suspect in the disappearance of fourth wife Stacy. The mother of two was just 23 when she mysteriously vanished Oct. 28, 2007.
"When I heard they weren't going to file charges against Drew because they can't go forward without my sister's body, my heart broke," an emotional Cassandra told RadarOnline.com. "It's horrible for me! They could have resolved this case years ago! They had more evidence that Drew murdered my sister than they had to convict him for killing Kathleen Savio."
"I know in my gut where Stacy is — and I'm not going to stop until I find her," added Cassandra.
Stacy's disappearance attracted national headlines because Peterson, then a police sergeant in Bolingbrook, Ill., was already a suspect in the suspicious death of Kathleen, 40.
Kathleen's body had been found in a dry bathtub in her home in 2004. Although she had extensive bruises and a large gash on her scalp, her death was at first ruled an accidental drowning.
Article continues below advertisement
But friends and family members of both Kathleen and Stacy claimed the two women had expressed fears Peterson would kill them as their relationships soured.
Police suspect Stacy was murdered as she slept in her bed — and Peterson moved the body to hide the crime.
Peterson snapped when she threatened to leave him, lawmen believe.
He had ferocious fights with Kathleen before she died.
Investigators exhumed her body and after a second autopsy, her cause of death was changed to homicide.
In May 2009, Peterson was arrested for Kathleen's murder. After a dramatic 2012 trial, he was found guilty and sentenced to 38 years behind bars.
Peterson appealed the verdict to the U.S. Supreme Court, citing the unfairness of a new statute, dubbed "Drew's Law," which allowed hearsay evidence where his wives spoke from beyond the grave via friends and relatives.
One witness, Rev. Neil Schori, testified how Stacy told him Peterson had asked her to be his alibi in Kathleen's killing, adding: "I live with a murderer."
Article continues below advertisement
Cassandra, 33, told RadarOnline.com she knew immediately Peterson was behind Stacy's death and has conducted her own investigation.
"I've followed Drew, and my friends have tracked him," she said.
What's more, Cassandra is also convinced Stacy's watery grave is the 28-mile long canal just north of Joliet, Ill.
"I know that's where he threw my sister. I would sell my soul to dive there right now," said Cassandra, a former warehouse worker.
Desperate to recover Stacy's body, she cashed out her 401k and spent $80,000 to conduct sonar scans in the canal, which connects the Chicago and Des Plaines Rivers.
Incredibly, she managed to capture images of Stacy's remains on two occasions.
Now Cassandra has established a page online, "Help Me Bring Stacy Peterson Home," to raise money for a professional dive.
But she's also blasting investigators for ignoring her investigative lead.
Article continues below advertisement
"Law enforcement never kept me apprised of their so-called 'ongoing' investigation," she fumed. "If I have to sell everything I own to recover my sister's body, I will! That's not justice for me, not justice for Stacy, and definitely not justice for her two children."
Peterson will not be a free man anytime soon. The wife-killer was convicted for trying to hire an assassin to murder the man who put him behind bars — Will County State's Attorney James Glasgow.
That caper got him an additional 40 years in the slammer.
We pay for juicy info! Do you have a story for RadarOnline.com? Email us at tips@radaronline.com, or call us at (866) ON-RADAR (667-2327) any time, day or night.
For the biggest celebrity news stories of the day, controversies, crime, and other hot topics listen to our new podcast 'All Rise' below!