Cops Confirm Bruised Natalie Wood 'Victim Of Assault' Before Her Mysterious Death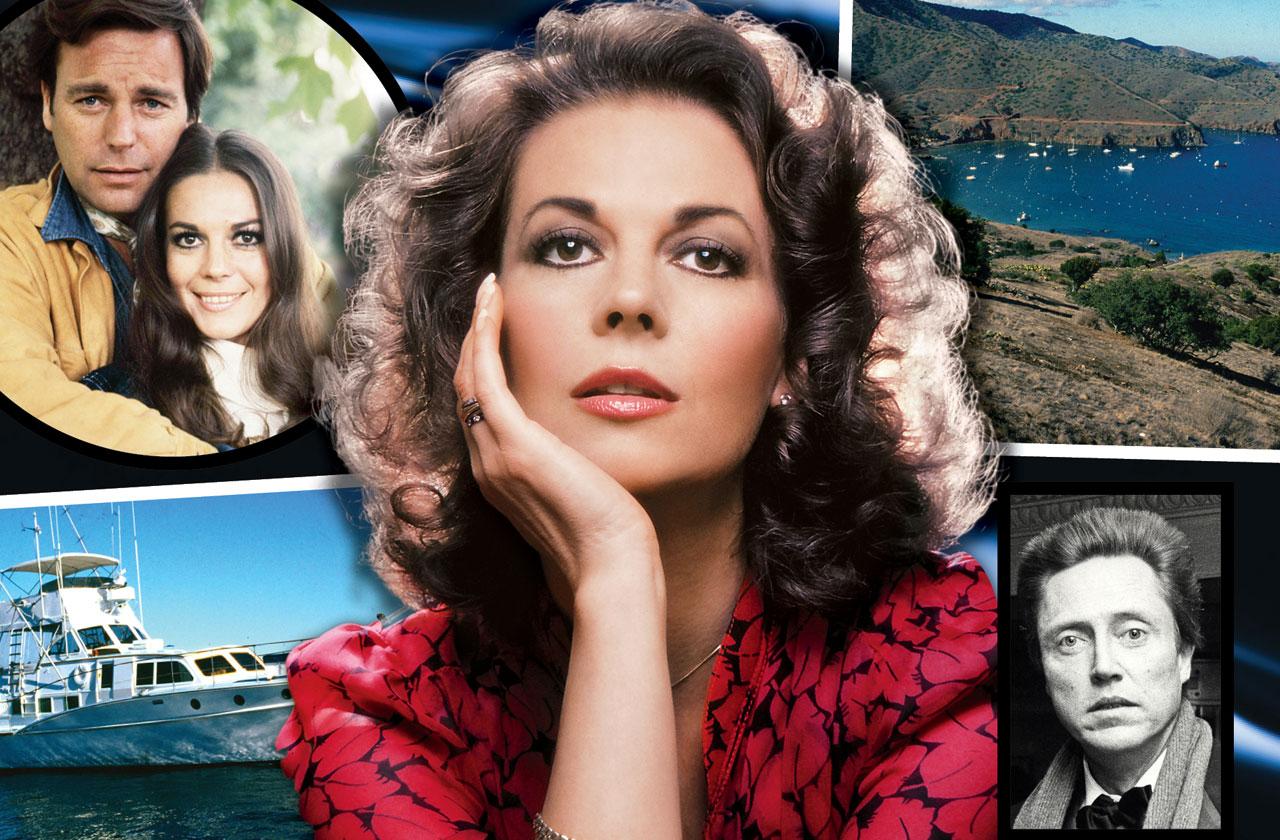 It's the unsolved mystery that's continued to make headlines for over 35 years: What really happened to Natalie Wood?
The death of the dark-eyed Hollywood beauty stunned fans around the globe, and nagging questions remain about how Wood met her end in a watery grave on Thanksgiving weekend in 1981.
Now, for the first time, the real story behind the film icon's life and times in Hollywood is being told in Fatal Voyage: The Mysterious Death of Natalie Wood.
Article continues below advertisement
The fascinating 12-part podcast series will launch on July 20 — the day that the doomed star would have celebrated her 80th birthday.
In a blistering new disclosure in episode one, Ralph Hernandez, a homicide detective for the Los Angeles County Sheriff's Department, reveals bruises found on Wood were consistent with her being the "victim of assault" — not, as the original 1981 report concluded, caused by her struggling to climb back aboard to yacht after falling over the side.
"The bottom line is, we have someone who died under very suspicious circumstances, and it's just as important of a case as a murder, but our job is to get to the truth and to hopefully come up with enough evidence to prove that truth," revealed Hernandez.
"The fact is that we have a lot of information as to the events of what occurred that evening. We have a lot of evidence that tends to point to a very suspicious death and would certainly indicate the possibility of foul play."
Article continues below advertisement
"Did Natalie jump? Did she slip? Was she unconscious before going overboard? Or was she pushed? And, if so, by whom? And why?" Howard told RadarOnline.com. "It's a hell of a story. Forbidden affairs. Twisted lies. And murder."
Howard and his team have spent the last seven years investigating Wood's fateful final hours — and their immediate aftermath — and after sifting through hundreds of pages of testimony and official police statements about Wood's last night, and the discovery of her lifeless body off the coast of California's Catalina Island.
Article continues below advertisement
In Fatal Voyage: The Mysterious Death Of Natalie Wood, forensic experts will review coroners' reports and witnesses will describe what they heard and saw on the night Natalie went missing from Splendour.
Although the initial coroner's verdict was "accidental death by drowning," the investigation into Wood's death was officially reopened in 2011.
The following year the Los Angeles County Chief Medical Examiner amended her death certificate to "drowning and other undetermined factors" after the ship's captain changed his story.
In February 2018, the Los Angeles County Sheriff's Department held a press conference to announce they were asking witnesses in the case to come forward.
Using modern forensics, the podcast will take another look at Wood's original autopsy, analyzing the many bruises on her body, the drugs in her system and her blood alcohol content.
It will examine plausible theories about what really happened during Wood's final hours — and address whether Wood's husband, Robert Wagner, is considered a "person of interest" in the case.
Article continues below advertisement
"This is not a retelling of Natalie's sad story: it is an active investigation of the case," Howard added. "It will be the most comprehensive investigation since Natalie's death. And in the end, the listener can decide what happened to the ultimate screen siren… and just who was responsible for her death."
Another theory will explore what role Walken, Wood's co-star in the film Brainstorm, played in her final act.
In the end one nagging question remains: Did someone get away with murder?
"Fatal Voyage: The Mysterious Death Of Natalie Wood" premieres July 20, 2018 on Apple Podcasts, Spotify, Google Play, and wherever podcasts are available !
We pay for juicy info! Do you have a story for RadarOnline.com? Email us at tips@radaronline.com, or call us at (866) ON-RADAR (667-2327) any time, day or night.