Shocking New Evidence: Billionaire Couple Killed By Drug-Making Rivals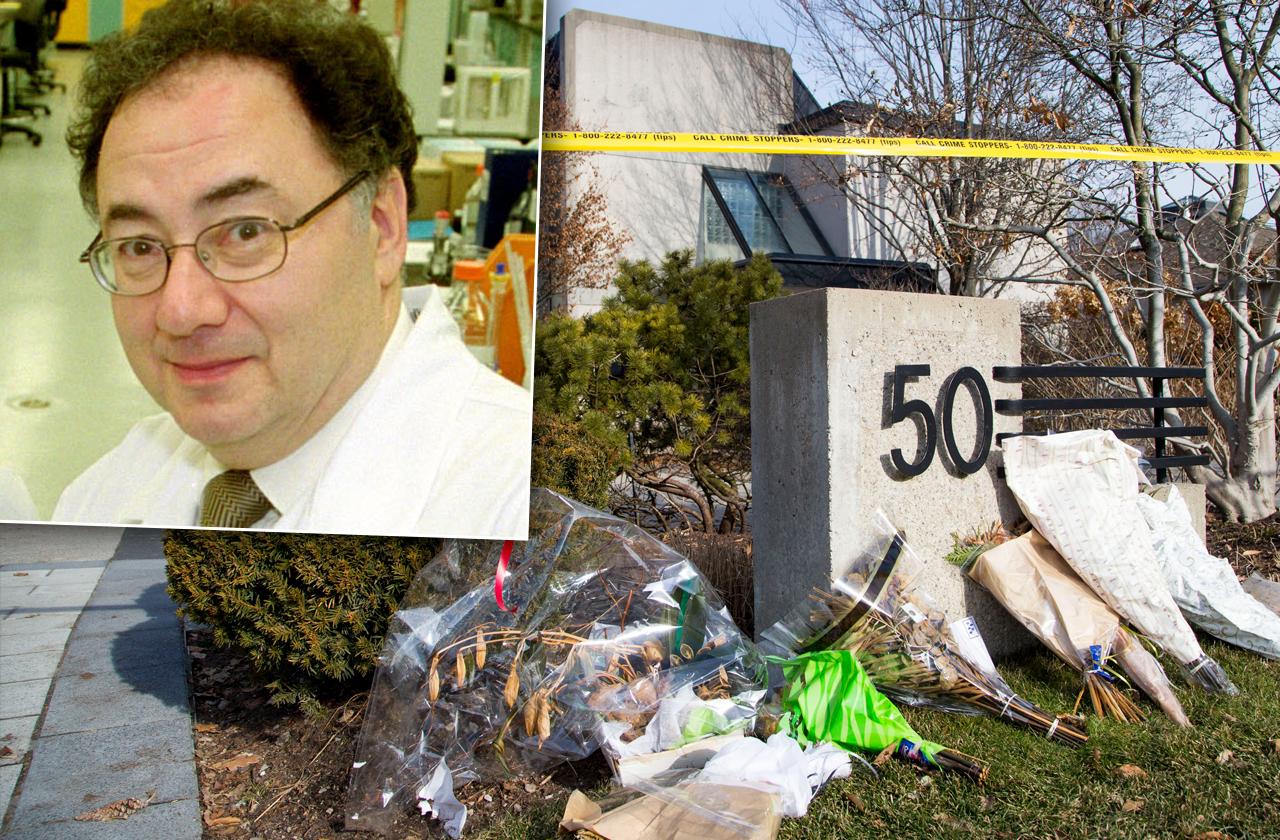 Article continues below advertisement
"Barry would often wait for patents to expire, and make a generic drug to undercut other companies," said a source close to the investigation.
"That would infuriate his competitors, and we're talking about a lot of money — enough of a motive for murder."
Referring to his competition in the gripping 2001 book Prescription Games: Money, Ego and Power Inside the Global Pharmaceutical Industry, Barry said flatly: "They hate us."
Shockingly, he even predicted his own awful fate in the same book.
"The thought once came to my mind, 'Why didn't they just hire someone to knock me off?' For a thousand bucks paid to the right person you can probably get someone killed. I'm surprised that hasn't happened," he told author Jeffrey Robinson.
The couple's bodies were found inside their $5.4 million Toronto mansion with belts around their throats, and tied to a railing adjacent to their basement pool.
Article continues below advertisement
But neither victim's hands were tied when they were found hanging from the railing — suggesting their bindings were removed after they were strangled.
What's more, the investigators believe the way the couple was choked to death is inconsistent with the manner in which the bodies were hanged.
They believe the husband and wife were more likely strangled with the belts, which were then tied to the railing to create the appearance of a hanging.
Honey's face was also covered with cuts — and when investigators examined bloodstains on her clothing, they concluded her body was lying face down for some time before it was hanged.
"This was no suicide pact," the source said. "Barry had enemies — and this is their grisly handiwork."
We pay for juicy info! Do you have a story for RadarOnline.com? Email us at tips@radaronline.com, or call us at (866) ON-RADAR (667-2327) any time, day or night.