'Bachelor' Fakery! Andy Shades Show Alums & Slams Producers In Scathing New Tell All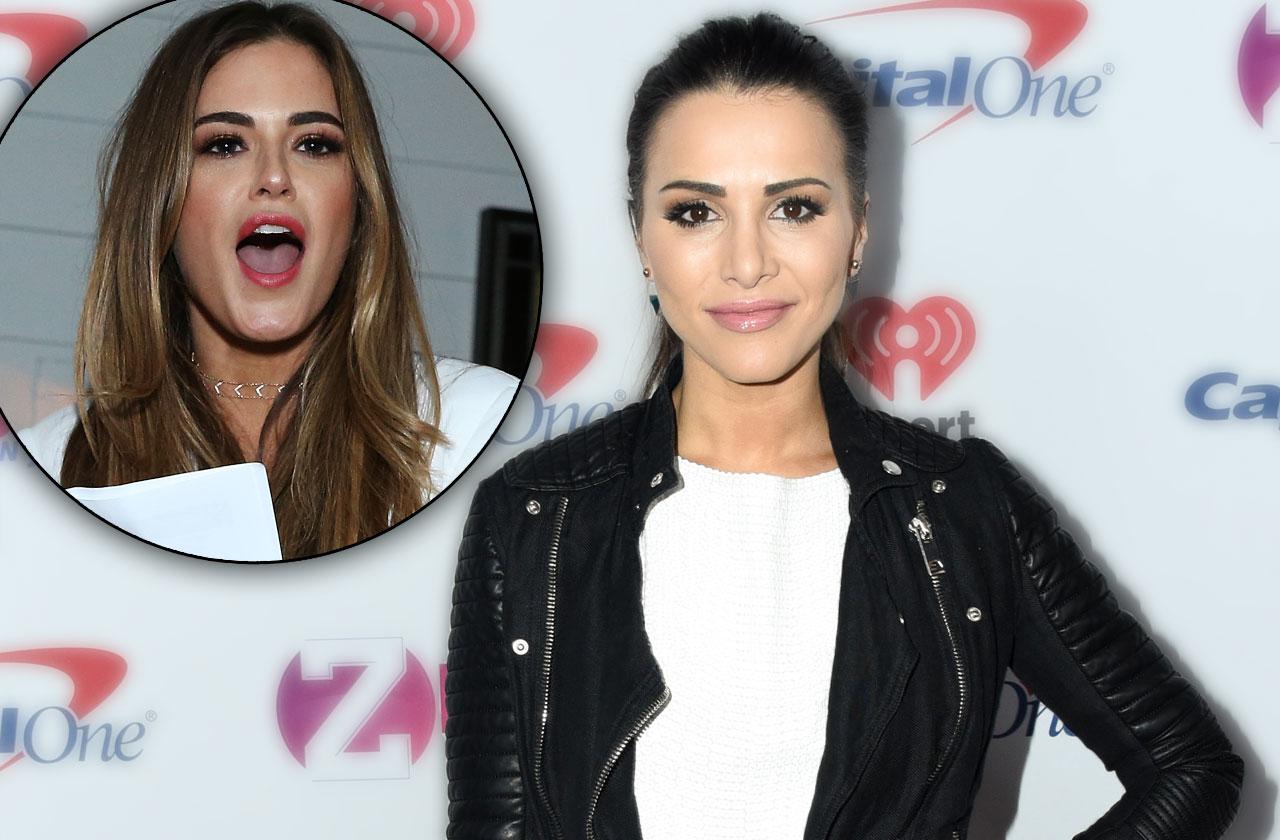 https://www.instagram.com/p/BIIuJnqAc-m/?taken-by=beccatilley
Andi Dorfman is not holding back!
The former Bachelorette beauty is telling all on what really goes on behind-the-scenes on the hit ABC dating show, and even shaded fellow alum JoJo Fletcher and producers — calling them out on their fakery!
In her upcoming book, the 30-year-old revealed that she was taken by surprise when she had to find out her ex-fiance, Josh Murray, got engaged on the spin-off show, Bachelor In Paradise, from her friend and not the show's producers.
Article continues below advertisement
"What does bother me a little bit, however, is that I'm so out of the loop, Dorfman admitted."You'd think that having been a lead and having developed close relationships with the producers, there would be some show of courtesy when your ex-fiance goes on a spin-off of your own show. But no. Not a word. I guess I shouldn't be surprised. The truth is, when it comes to everyone associated with the show, every contestant is disposable. The day your season is over, the producers are on to the next."
Dorfman revealed that producers pretend to be friends with contestants while they are on the show; but once they are no longer needed, it's goodbye forever!
"I noticed this shortly after my season ended," Dorfman explained. "Some of the producers had gone from texting me daily or weekly, to monthly, to eventually never at all. I watched as they slowly trickled out of my life."
"Did I think producers were my friends at one point? Sure. But at the end of the day, they all had jobs to do and livings to earn. I was a project, and, like any worker, once you complete a project, you move on to the next. I'd be lying if I said it didn't sadden me a little to feel like I was nothing more than work to them."
Article continues below advertisement
The reality star later added that since social media's rise, she questions the motives of contestants who go on the show today.
"The other thing about the show and these viewing parties is that a bunch of other former contestants always go to them viewing parties," Dorman described. "They all cling to one another and upload tons of photos and snaps whenever they hang out together. I understand there is an underlying bond among contestants of the show; trust me, I've experienced it myself. We all share the experience of being plucked from our normal nine-to-five jobs and inserted into a life that is anything but normal. But other than that, what do we all really have in common? Am I really inherently bonded with a contestant just because she went on the same show I went on four seasons later? What would I even talk to her about? The show? That's exactly what I don't want to talk about."
Dorfman specifically took aim at JoJo Fletcher and other contestants from her season: Lauren Bushnell, her ex-fiance's former lover, Amanda Stanton, and Becca Tilley in the shadiest way possible.
"The other thing is, I've seen how social media has changed with every season of the show since mine," Dorfman starts out. "When we went on, there was no social media, really. It was kind of shocking when we all got off with fifty thousand or a hundred thousand followers. Now it's shocking if these contestants don't come off with half a million followers. It's become such a thing that I wonder if most of the contestants are now going on the show simply for a social media following. Which leads me to distrust the ones I don't know."
Article continues below advertisement
"When I see these people building their lives around social media and a television show, it seems only natural that in order to fuel that engine, you have to keep gassing it up. And how do you gas it up? With photos and friends who are also building their lives around the same show. Do you really think half these people would be friends if social media didn't exist?"
"I"m not hating on them. But I'll leave the posing-in-cornfield photo shoots to them."
Fletcher, Stanton, Tilley, and Busnell have all famously taken photos in cornfields.
Dorfman's book, "A Single State Of Mind" hits shelves January 9.
We pay for juicy info! Do you have a story for RadarOnline.com? Email us at tips@radaronline.com, or call us at (866) ON-RADAR (667-2327) any time, day or night.