Cocaine & Sex Abuse Confession: August Ames Told All On Tragic Life Before Suicide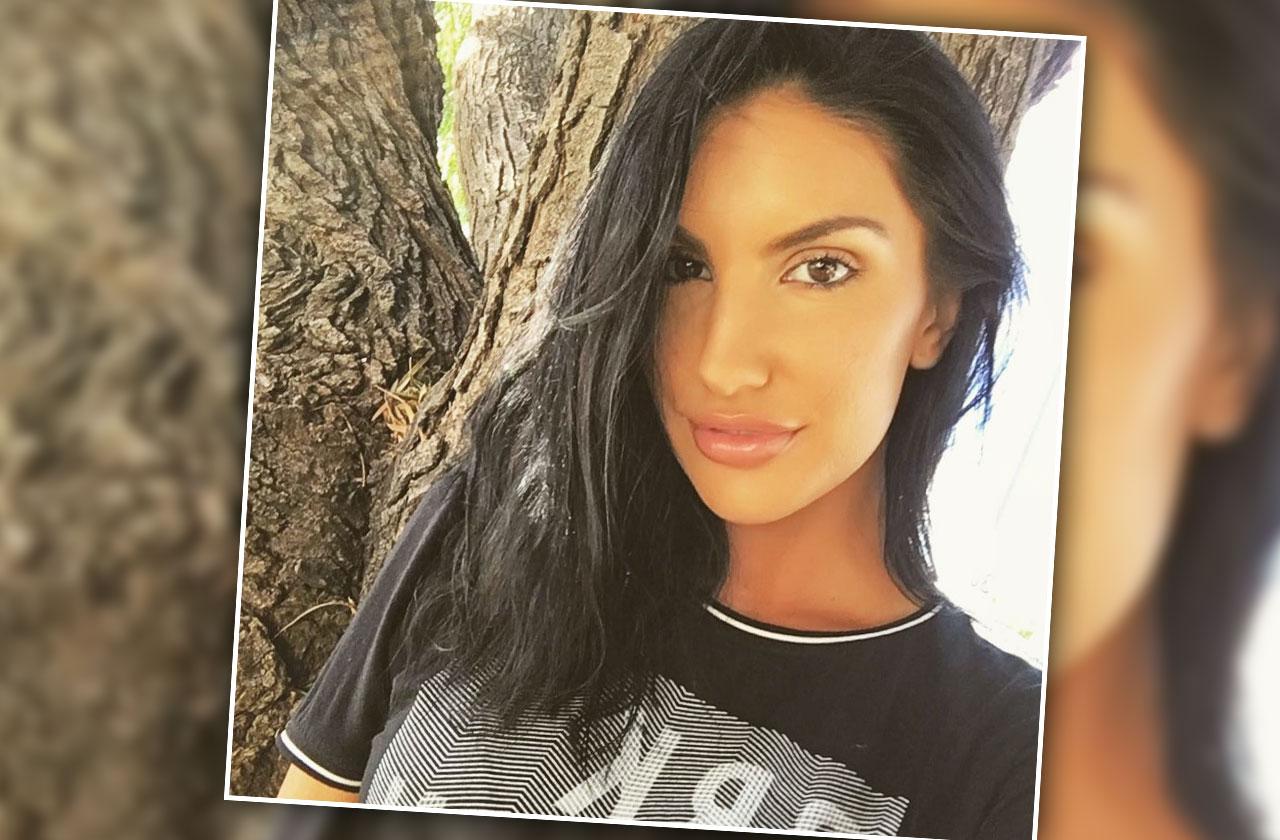 Article continues below advertisement
"I have an awful relationship with my dad," Ames told Randall. "I tried to forget about it and talk to him about how I was feeling about my childhood and everything, because there was a lot of sexual molestation — not from my father but from his redacted — so I had to suffer from being molested by my redacted. When I finally told my dad, he didn't believe me," she explained to Randall.
"The issue was never resolved," Ames continued. "All my life I grew up a liar by my dad and his side of the family."
Ames, also known by legal name Mercedes Grabowski, said she tried calling her father again to try and mend their relationship a few weeks before the podcast, but he still believed she was lying. (Ames' father has not responded to RadarOnline.com's request for comment.)
"It was just awful. It's still recent where I have to keep myself occupied or else I start thinking about all that s**t and then I fall into a depression," she shared. "I try to do therapy. I hate that word. I hate therapy."
Article continues below advertisement
Erotic photographer Randall reassured Ames by telling her she too was in therapy. Ames admitted that it was different for her in therapy, because she was in the adult film industry.
"I would get in contact with some people and then I would feel badly because they'd be like 'What's your profession and I'd be like 'Oh, I'm in the adult industry' and then I'd feel like they're like 'Oh, that's the whole reason that you are the way you are' and then I'd get turned off," Ames explained.
Ames also opened up to Randall about her experience with drugs. At the time of the interview, she said she was clean of alcohol and weed. When she was just 15, however, she claimed the father of a child she was babysitting told her he would provide cocaine if she would strip down naked, so she did.
"Some days I'll be fine, and if I'm not doing anything I'll get these awful flashbacks of my childhood and I get very depressed and I can't get out of bed and cancel my scenes for like a week or two," Ames admitted.
Article continues below advertisement
The Ventura County Police confirmed to RadarOnline.com that Ames took her own life by hanging on December 5. Her death occurred only days after she received backlash on social media for choosing not to work with an actor who had previously starred in gay porn.
"NOT homophobic. Most girls don't shoot with guys who have shot gay porn, for safety," she wrote in attempt to defend herself. "That's just how it is with me. I'm not putting my body at risk, I don't know what they do in their private lives."
In 2014, Ames married director Kevin Moore, who released a brief statement following her death.
"She was the kindest person I ever knew and she meant the world to me," Moore told industry trade magazine Adult Video News (AVN). "Please leave this as a private family matter in this difficult time."
Her brother James Grabowski wrote a heartfelt Facebook post that has since been deleted.
"Bullying is not a joke. It took my sister's life and I can't get her back. This pain I feel cause people couldn't keep their opinions to themselves is unbearable, although I have nothing but hate for each and everyone of you people who drove her to this i still do not wish this pain on you. This has forever changed me and who I am as a person."
Randall also made a heartfelt Instagram post following the news of Ames' death.
"She was hands down one of my favorite girls to work with, she always showed up with a smile on her face and a snort in her laugh," Randall said. "She was goofy and silly and that made her even more beautiful than she already was."
"August, the world misses you, and you were loved more than you could ever imagine."
We pay for juicy info! Do you have a story for RadarOnline.com? Email us at tips@radaronline.com, or call us at (866) ON-RADAR (667-2327) any time, day or night.