Exclusive
Casey Kasem's Widow SLAMS His Children With Wrongful Death Lawsuit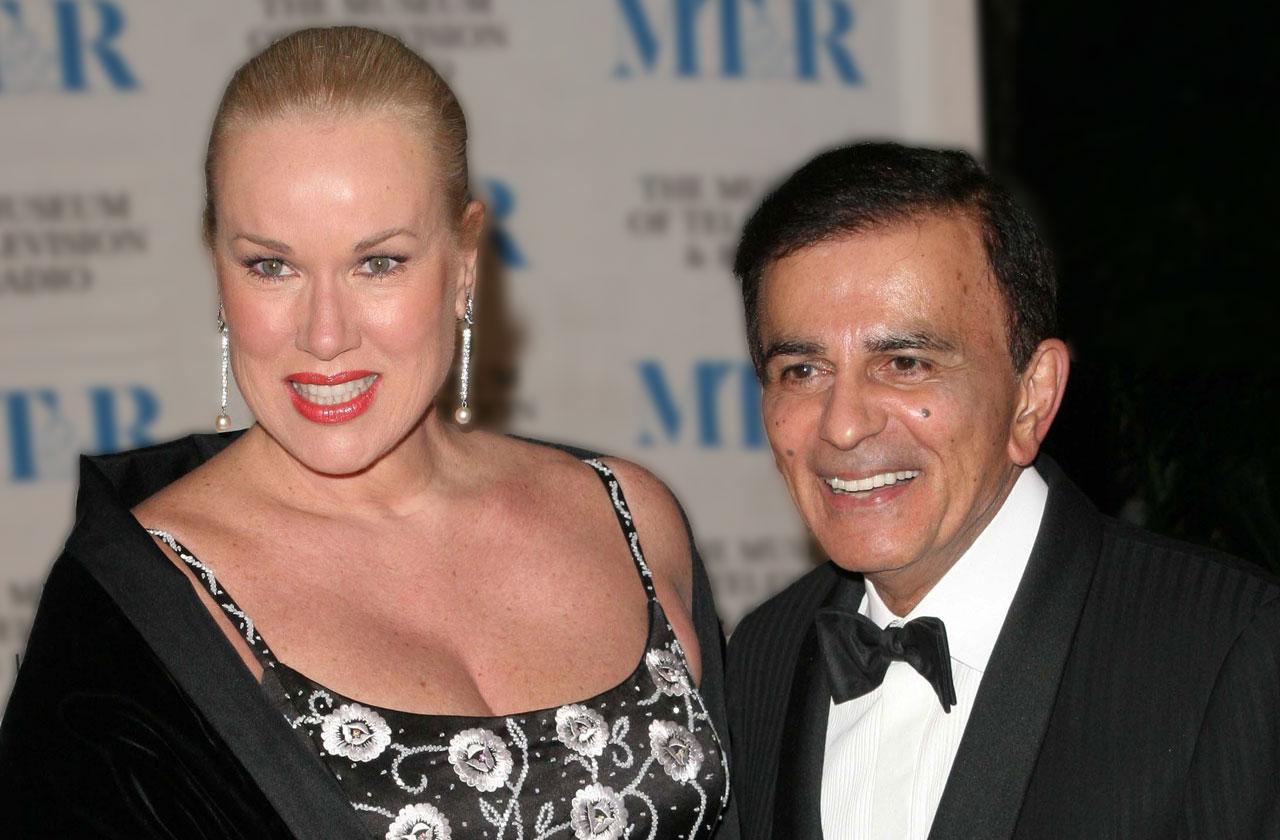 The widow of Casey Kasem is suing the famous DJ's children, for what she calls the "homicidal guardianship scam" that ended with her husband's death, RadarOnline.com has exclusively learned.
As RadarOnline.com reported, Kasem, long known as the voice of "American Top 40," passed away from a form of dementia in 2014, after his adult children voted to pull the plug on their long-suffering father.
But stepmom Jean says Julie, Kerri and Mike never had the right to decide his fate, and is now suing them for wrongful death.
Article continues below advertisement
According to court documents, Jean claims the kids made their dad sign a power of attorney agreement back in 2007, when he was "under duress" while recovering from surgery. They then allegedly kept that document a secret for the next six years, until they finally revealed it to gain control over Casey's care.
The lawsuit claims on June 1, 2014, the kids forced Casey to a hospital far away from his home, in a different county, for a "medical evaluation."
"Defendant Kerri Helen Kasem kept Casey Kasem entrapped in St. Anthony Hospital, when there was no medical basis for doing so," the suit alleges. "Casey Kasem was then kept at St. Anthony's hospital for an unauthorized 'overnight observation.'"
But when Jean tried to take her husband home the next day, she was denied. On June 3, Jean's lawyer claims the family, using their power of attorney, "unilaterally and immediately began withholding Casey Kasem's hydration, nutrition, and all proactive medical care."
Article continues below advertisement
Jean and daughter Liberty were then BANNED from even entering the hospital, and only given five minutes to say goodbye to Casey before being escorted out.
It was the last time Jean would ever see her husband alive.
According to the lawsuit, Jean is suing for unspecified damages.
RadarOnline.com readers know Jean has had a long-standing feud with Casey's kids. Kerri even told authorities that her father's wife of 34 years subjected him to elder abuse, after a move out of a California hospital to a private home in Washington left him with life-threatening bedsores.
"We have statements — and so do the police — from nurses about Jean and the way she allegedly treated her husband," private investigator Logan Clarke told RadarOnline.com. "When Jean took Casey out (of the facility), she was told 'You cannot disconnect him from his feeding tube — If you do, he will die!' The tube was surgically implanted in his stomach, so she took the feeding machine."
Nursing home workers let her take the machine "because it was the only thing that would keep Casey alive," Clarke said.
Investigators were never able to examine his remains, since Jean shipped his body out of the United States to Norway, where it was eventually buried.
Story developing.
We pay for juicy info! Do you have a story for RadarOnline.com? Email us at tips@radaronline.com, or call us at (866) ON-RADAR (667-2327) any time, day or night.