Exclusive
Did Casey Kasem Have To Die? Prosecutor Considering Elder Abuse Charges Against His Widow, Private Investigator Claims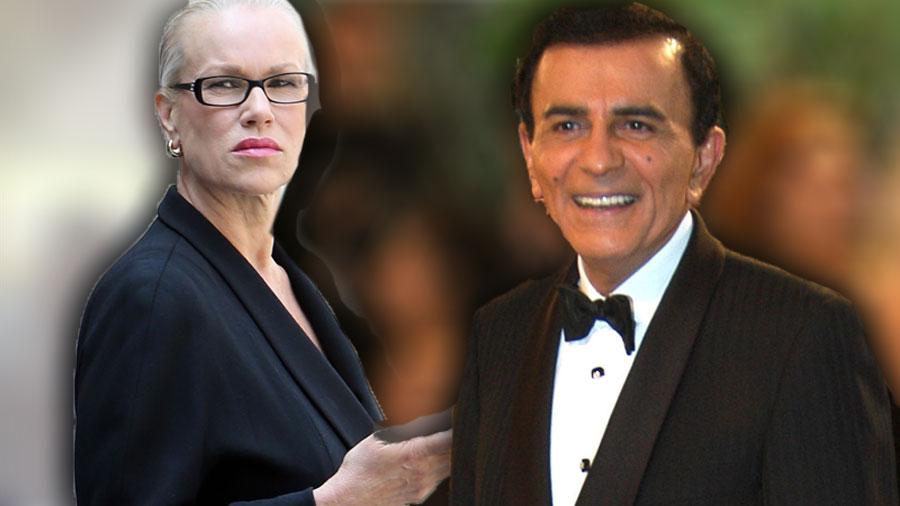 Los Angeles prosecutors are considering charging Casey Kasem's widow with elder abuse after finding shocking evidence about the legendary radio host's last days, a private investigator hired by Kasem's daughter tells The National Enquirer.
Jean Kasem took her ailing husband on "a wild ride" to Washington state after checking him out of a California nursing home last May, which triggered a potentially fatal medical emergency, private investigator Logan Clarke said.
Article continues below advertisement
The former American Top 40 host died a month later in a Washington hospital, where he was taken under a court order several of his children obtained from a Los Angeles judge.
Police have handed over their findings to the Los Angeles district attorney for a decision on charges, Clarke claimed.
"We have statements — and so do the police — from nurses about Jean and the way she allegedly treated her husband," Clarke told The National ENQUIRER. "When Jean took Casey out (of the facility), she was told 'You cannot disconnect him from his feeding tube — If you do, he will die!' The tube was surgically implanted in his stomach, so she took the feeding machine."
Nursing home workers let her take the machine "because it was the only thing that would keep Casey alive," Clarke said.
Investigators don't have a corpse to examine for evidence, since his wife shipped her late husband to Canada and then to Norway.
For more on this story, pick up the latest issue of The National ENQUIRER, on stands now.​