Exclusive
Naomi Judd's Secret Rehab Stint! Inside The Country Legend's Addiction To Pills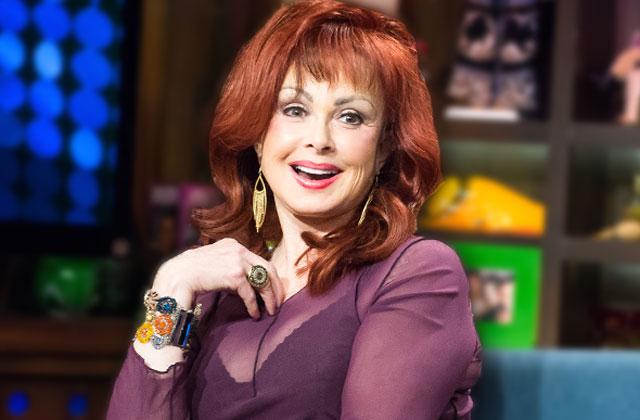 In the midst of her severe depression and anxiety battle, Naomi Judd turned to downers to escape her mental torment. But her pill-popping soon became so out of control, the country legend was secretly sent away to inpatient rehab, RadarOnline.com can exclusively reveal.
According to her new memoir River of Time, the 70-year-old survivor's doctor, husband Larry and actress daughter Ashley staged an intervention about her Klonopin abuse in 2013, and pushed her to check into Promises treatment facility in Malibu, California.
Article continues below advertisement
After much hesitation, Judd agreed to go to appease her long-suffering husband.
Still, she wasn't ready to completely give up her pill habit.
"I thought I was being crafty and hid a couple of Klonopin in the strap of my bra," she admits in her book, out December 6. "I wanted to have them available just in case it got really bad. It didn't work."
After her drugs were confiscated, the grandmother of two began lashing out at the staff, calling one psychologist a "fat-a** moron" with "impotence problems" during a group therapy session.
Desperate for relaxation and relief, she even stole sleeping pills from a male night nurse by distracting him with an alarming question.
"So exactly how big is your penis?" she claims she asked.
But the experience wasn't all "hell." She bonded with fellow patients, which included the son of a "well-known politician" and "one of the most famous singers in the world."
After three weeks in treatment, Judd was transferred to UCLA Medical Center to cope with unbearable panic attacks. She remained in the hospital for ten days.