Naomi Judd Reveals Secrets About Her Estranged Relationship With Daughters Ashley & Wynona: They're All In Therapy Together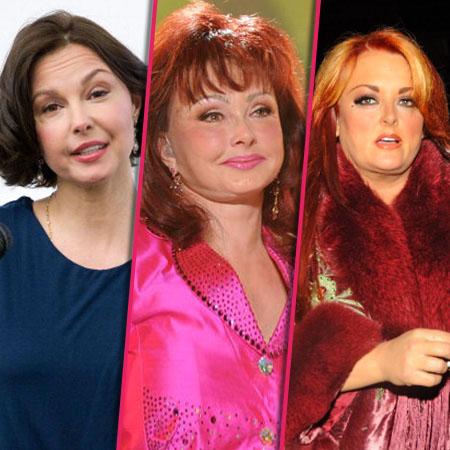 Country music legend Naomi Judd and her daughters Ashley and Wynonna Judd have had a tumultuous relationship over the years, and the matriarch opened up in a new interview and said that the hurt feelings and painful past have not yet been resolved between the three women, despite being in therapy together.
"We have the most fabulous relationship," Naomi, 67, says about her two daughters, but she revealed that there are some wounds that may never be healed for them.
Article continues below advertisement
Ashley penned a memoir in 2011 that criticized her mother and her upbringing and Naomi dropped the bombshell that she hasn't ever finished reading the book.
"I think every parent who really wants to have a healthy relationship with their child wants to know their child's reality, because parents and children usually have very diverse realities," she told Closer magazine.
"I haven't finished reading," she admitted about her younger daughter's tell-all, "but I want to acknowledge her reality and read the whole book. I owe it to Ashley."
Naomi said that she doesn't talk to Ashley about their past.
"We may never discuss certain issues, except in the presence of our therapist. We have an awesome family therapist of 13 years now who sees each of us individually as well as in a family unit."
Her older daughter Wynona, with whom she toured with for years, went through a tough time with her own husband, who lost his leg after a motorcycle accident, and Naomi said she waits for her daughter to ask for help.
Wynona married Cactus Moser in a ceremony in Nashville that neither her mother nor her sister attended. Naomi said she has come to terms with how they interact with each other.
"She's 49, an I'm just like: 'I'm the fireman: I only come when I'm called,' which has taken me a long time to figure out."
Naomi says that she has accepted their situation.
"But it's working for me."