The Crash That Saved A Marriage: Ashley Judd Reunites With Husband Dario Franchitti After Horror Racing Smash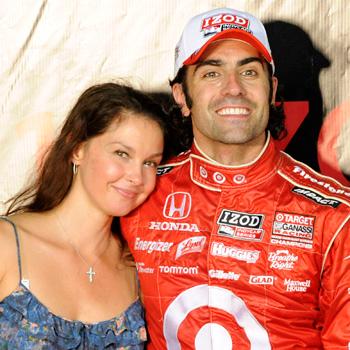 Ashley Judd called it quits on her marriage to race car driver Dario Franchitti but after he was seriously injured in a horrific crash she rushed to his side and friends believe the silver lining in the terrible situation may be the couple reuniting!
A source close to Missing star Ashley, 44, told The National Enquirer about her emotional reaction to his accident where Dario suffered two broken vertebrae, a fractured right ankle and a concussion after his car went airborne into protective fencing following a frightening collision at the Houston Grand Prix on Oct. 6.
Article continues below advertisement
"Something good has already come out of this terrible accident. It's brought Dario and Ashley closer together again and on the path to patching things up."
Ashley and Dario split up in January after 11 years of marriage, but this accident is brought them back together again.
"They still love each other very much, and Ashley was very distraught when she heard about Dario's crash," the source said.
"She had tears in her eyes and immediately began praying to God he would pull through."
For more exclusive details about Ashley and Dario reuniting and their second shot of love, pick up the National Enquirer on newsstands Thursday.