Exclusive
Naomi Judd Suicide Shocker! Country Star Admits Depression Battle In New Tell-All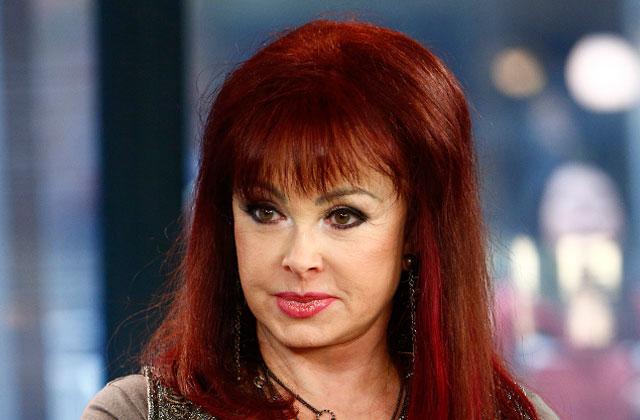 During Naomi Judd's retreat from the spotlight, the country legend was battling a secret demon that nearly took her life.
The 70-year-old mother of Wynonna and Ashley was so despondent during her three-year battle with depression, she made an elaborate plan for her own suicide, she reveals in her shocking new tell-all, River of Time.
After quietly fighting the mental health crisis for two years, Judd decided she would jump off the Natchez Trace Parkway Bridge near her Nashville, Tennessee farm in 2013.
Article continues below advertisement
"I knew exactly how I was going to carry out my suicide. I would drive my car to the very center, the highest point, and in one swift motion open the car door and climb over the railing," she writes in the heartbreaking read, obtained exclusively by Radar. "I'd keep my focus on the beauty of the surrounding countryside, spread my arms out, and step off."
"After the 155-foot drop to State Route 96 below, it would all be over, now and forever. I would be out of this relentless torment."
As a backup, she hoarded pills and hid one of her husband Larry Strickland's guns in her closet.
"I wanted to have options when I was certain I couldn't go on one more day," she explains.
A horrified Strickland eventually discovered Judd holding the gun in her room, and swiftly confiscated the weapon.
"I'm not going to leave you alone at all, anymore. Not until you get better," she claims he told her.
Article continues below advertisement
Judd eventually changed her mind about suicide when her grandson Elijah expressed his devastation upon learning that a stranger had taken his own life on the very bridge that was center to her plan.
"I went into the bathroom to weep," she recalls. "The thought of my beloved grandson being the person who could possibly have to identify my mangled body was more than I could bear."
After years of despair, Judd fought her way back to health with the help of DBT therapy, electroconvulsive therapy, acupuncture and Al-Anon, a 12-step program for loved ones of alcoholics. (Her late father fought the disease, she claims.)
For more details on Judd's new book, available on December 6, keep reading Radar.
We pay for juicy info! Do you have a story for RadarOnline.com? Email us at tips@radaronline.com, or call us at 800-344-9598 any time, day or night