Exclusive
Losing It? Fears For William Shatner After On-Air Meltdown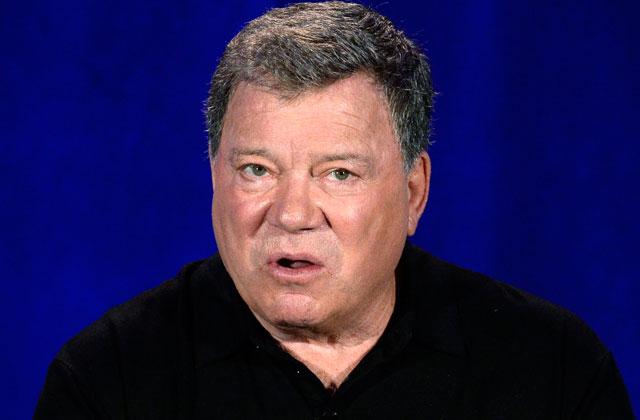 William Shatner's bizarre on-air meltdown on a recent TV chat show has the actor's friends worried — and RadarOnline.com has exclusively learned that some fear the Star Trek icon could be losing his mind to brain-ravaging dementia!
"Bill's latest behavior has his loved ones petrified that his mind is going," said one source.
"He hasn't been himself in recent months. He has wild mood swings. One minute Bill can be totally calm and happy and a few minutes later, he's shouting and ranting about some random topic."
Article continues below advertisement
"Some close to him are worried Bill could be succumbing to dementia."
Alarm bells for Star Trek's legendary Capt. James T. Kirk began clanging after he flew into an on-air rant during an early October appearance on the TV chat show Good Morning Britain.
The 85-year-old star, who was attending a Star Trek convention in Manchester, suddenly launched into a head-scratching tirade, saying he couldn't understand the hosts, and bellowing, "This primitive place! I'm among savages. Where am I?"
He forgot the names of co-hosts Ben Shephard and Kate Garraway, mocked their questions and rudely quit mid-interview, saying, "I'm getting out of this. What kind of interview is this? Lovely to chat to you … if that's what it was."
Now, the source described the aging star's behavior as "downright weird."
"Bill can be laughing in one breath and then break down in tears at the slightest provocation, even for something as small as seeing a
Article continues below advertisement
sentimental commercial on TV," the insider claimed.
In the past, Shatner's battled a myriad of medical woes.
Last year the 5-foot-8 star's weight ballooned to 300 pounds, but he's since trimmed 30 pounds.
Shatner's also had a hip replacement and was nearly driven to suicide 10 years ago by tinnitus, a constant ringing in the ears.
Now, he's been lashing out at friends who act concerned or suggest he get professional help for his bizarre mood swings, said the insider.
"Bill seems unwell and everyone's praying he can get the help he needs," said the source, "so he doesn't fade away into a heartbreaking and agonizing death."
We pay for juicy info! Do you have a story for RadarOnline.com? Email us at tips@radaronline.com, or call us at (866) ON-RADAR (667-2327) any time, day or night.