Exclusive
A Father's Heartbreak: Bobby Brown Recounts Final Moments With Dying Bobbi Kristina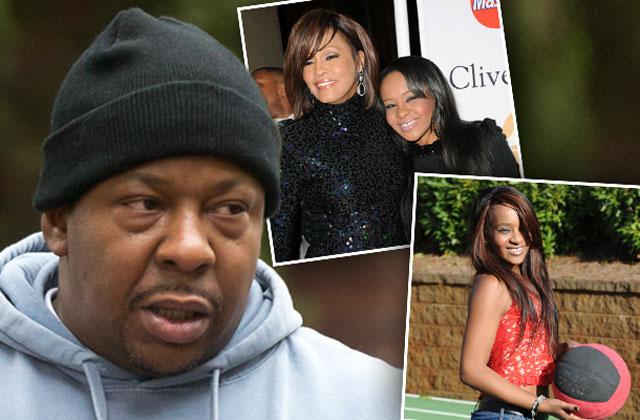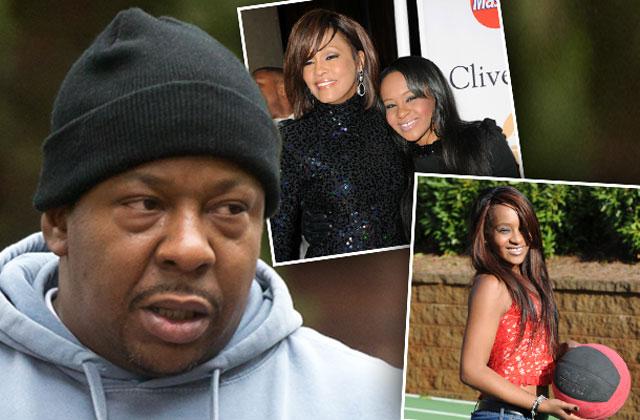 As a comatose Bobbi Kristina Brown deteriorated in hospice care following her near-drowning, her father, Bobby Brown, was forced to say goodbye to his troubled 22-year-old daughter. In a copy of his new memoir, Every Little Step: My Story, obtained by RadarOnline.com, the controversial singer, 47, recalls the heartache of Bobbi Kristina's final days.
Article continues below advertisement
2011 Pre-GRAMMY Gala And Salute To Industry Icons Honoring David Geffen – Arrivals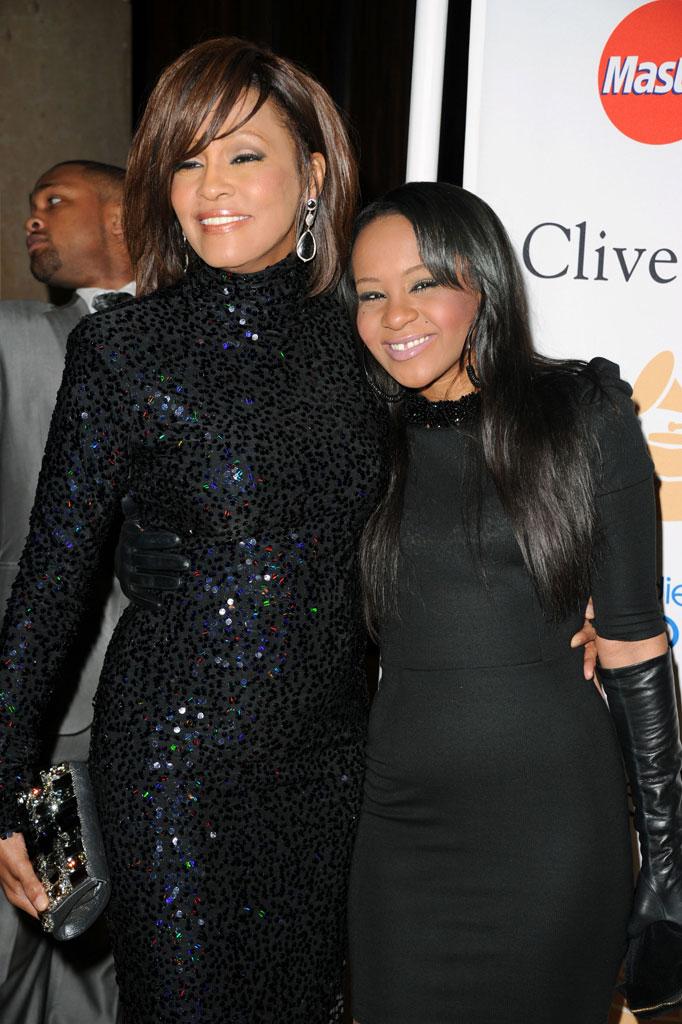 Five months after she was discovered facedown and unresponsive in the bath, Bobbi Kristina was flown to Chicago from her Atlanta hospital for an evaluation in her seemingly hopeless case. "They were much more aggressive in their treatment than we had been led to believe they would be," Bobby writes. "Krissi had a really bad seizure while she was there." After a disagreement with doctors, Bobby brought his daughter back home to Atlanta.
Bobbi Kristina Brown arrives at the world premiere of "Sparkle" at Grauman's Chinese Theatre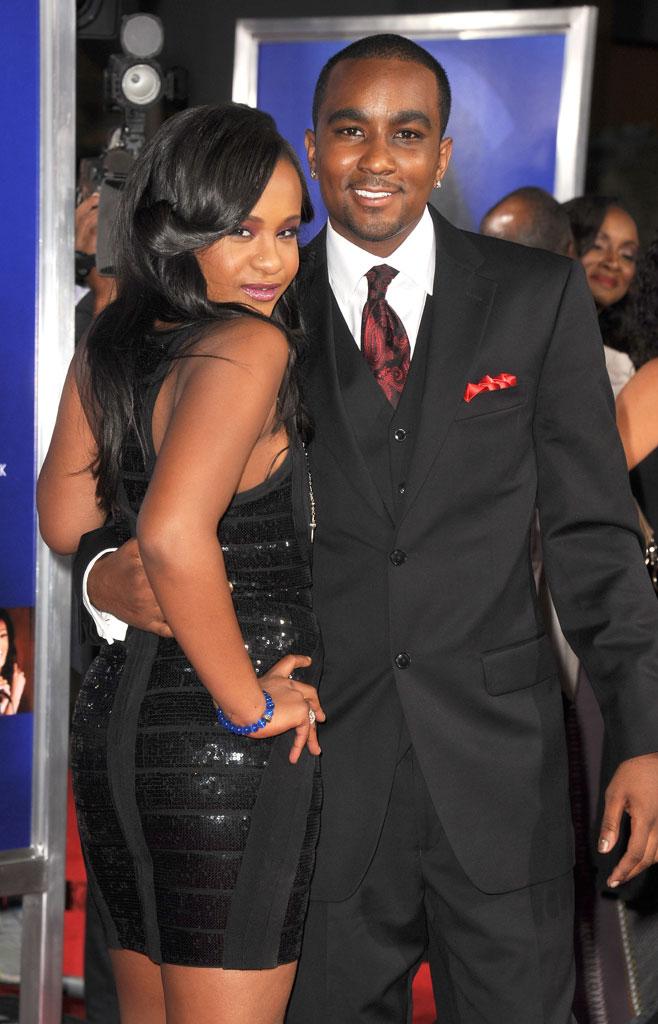 As her body began to shut down, Bobby went to court to ensure his status as guardian "couldn't be challenged," he says, adding that the process was "much easier" due to the fact Bobbi Kristina was not legally married to shady "husband" Nick Gordon, 20.
Article continues below advertisement
EXCLUSIVE: **NO WEB USAGE UNTIL 1am (PCT) January 12, 2014** Newlyweds Bobbi Kristina Brown and Nick Gordon gush about being married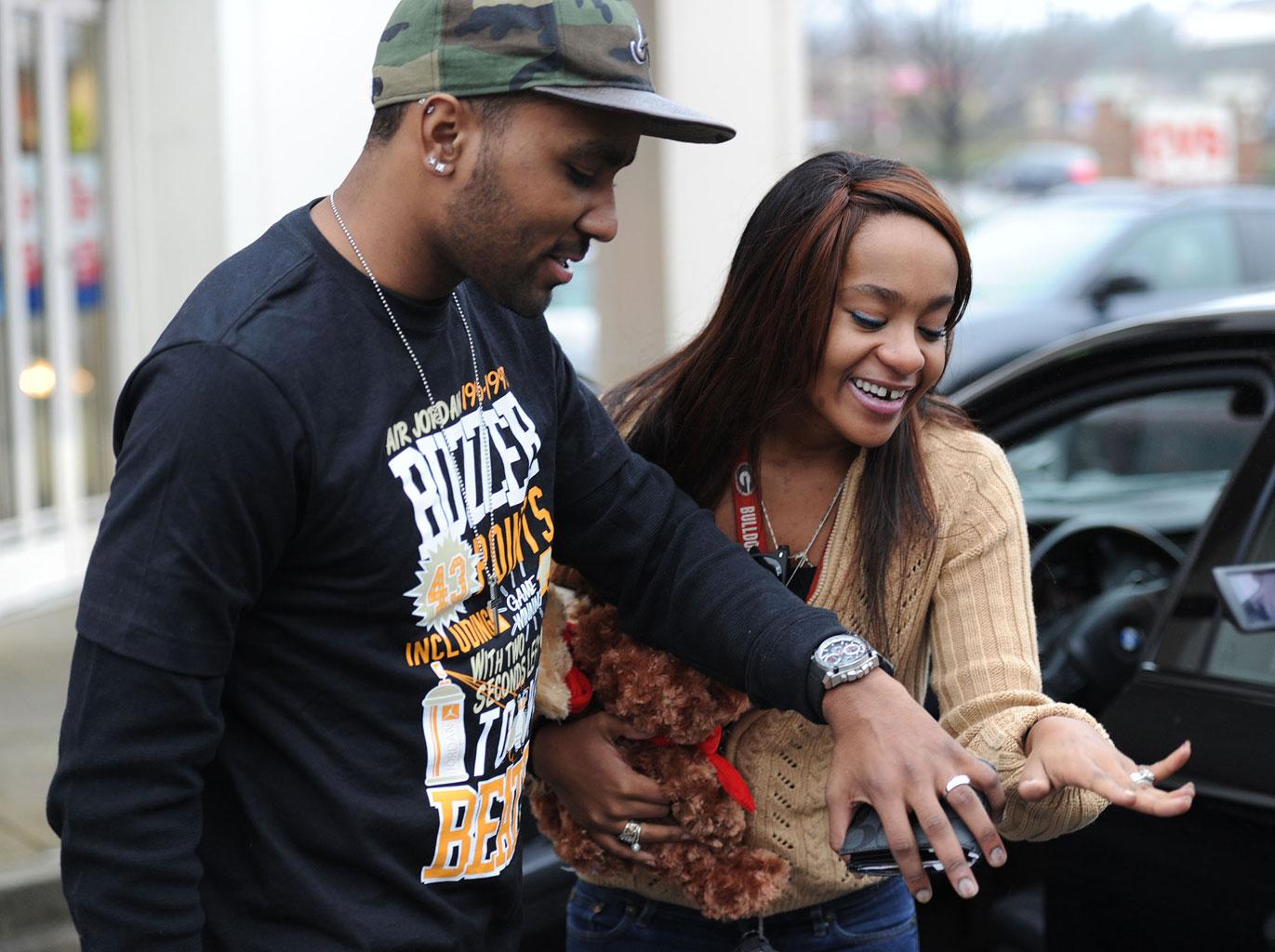 When Bobbi Kristina was moved to her final resting place, Peachtree Christian Hospice in Duluth, Georgia, Bobby claims he accepted his daughter's dark fate. "I allowed myself to come to peace with the probability that we would soon be losing my daughter," he writes.
Article continues below advertisement
EXCLUSIVE: Bobby Brown looking tired after visiting daughter Bobbi Kristina in hospital on the eve of her 22nd birthday, Atlanta.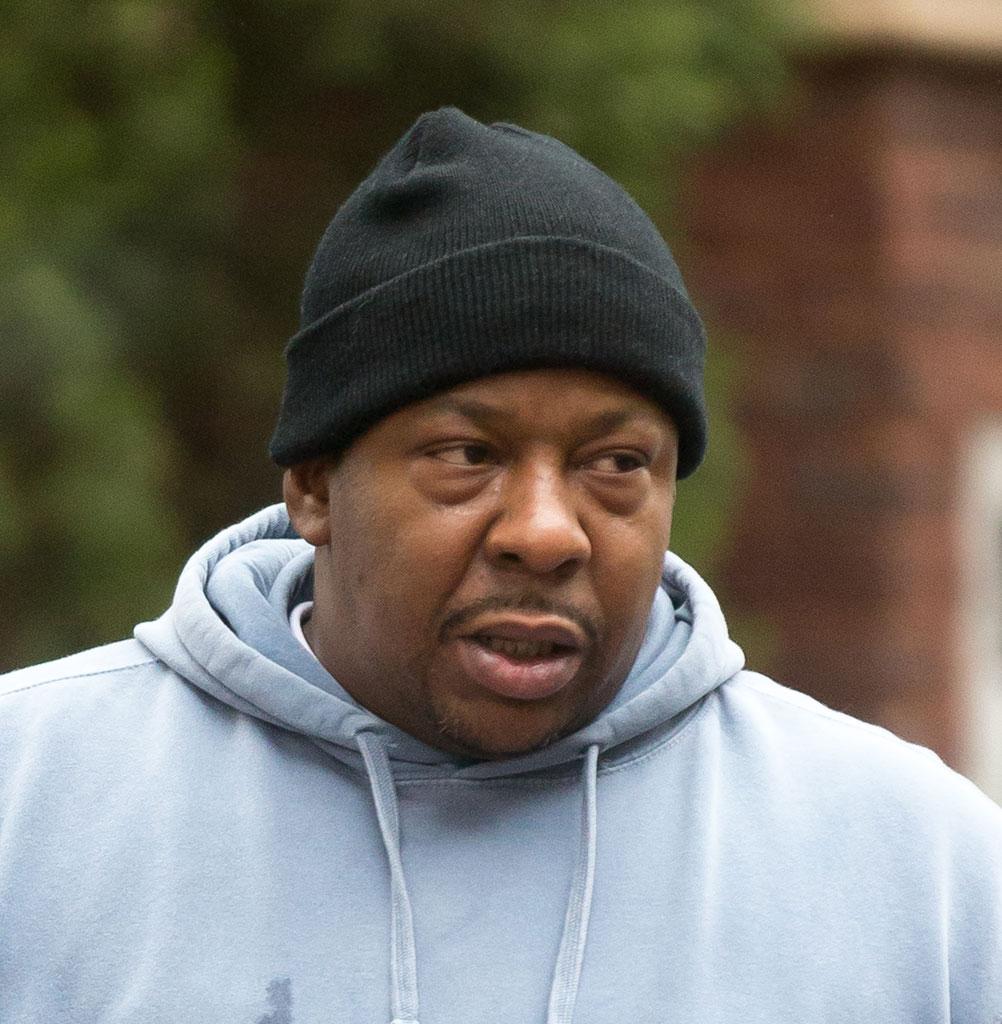 MORE ON:
Bobbi Kristina Brown
"It's okay for you to let go now, baby," Bobby claims he told his unconscious daughter. "You've been fighting for a long time. It's all right. You can let go."
Article continues below advertisement
Bobbi Kristina Brown Dies at 22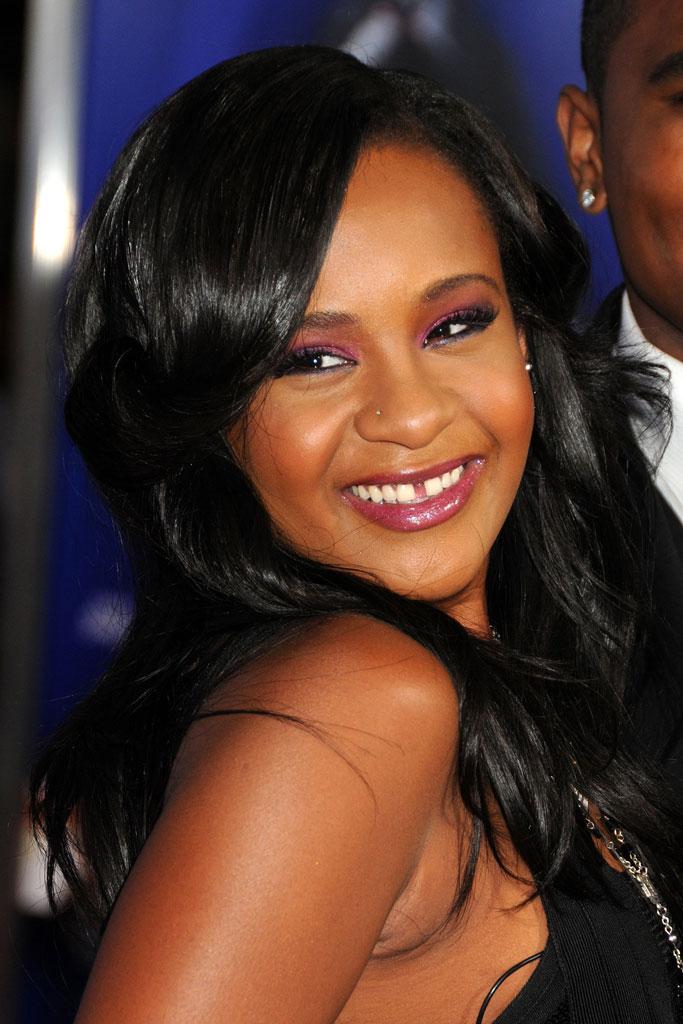 A horrific scare: Just three days after his wife Alicia Etheridge gave birth to their daughter Bodhi, Bobby says he got a call from a hospice nurse claiming Bobbi Kristina had died. But when he arrived in Atlanta, he received some shocking news. "Krissi wasn't dead," he recalls. "The nurse had made an unbelievable mistake." He says he remembered the incident when officials later discovered that a 32-year-old caretaker at the hospice was arrested for stealing another nurse's identity.
Article continues below advertisement
Bobby Brown and his pregnant wife Alicia are spotted as they wait for their car after lunch at Crustacean Restaurant in Beverly Hills, Ca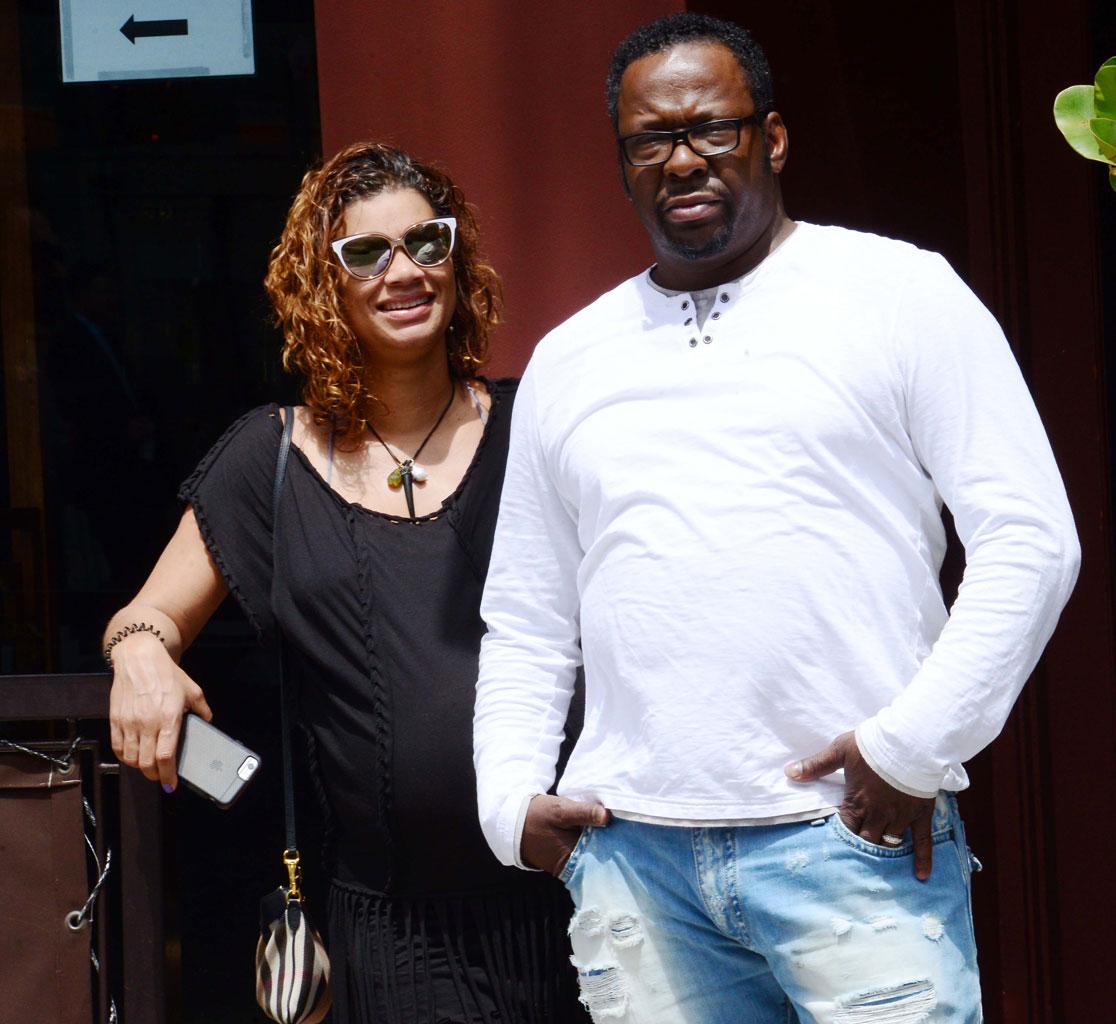 Two weeks later, on July 26, 2015, Bobby had another "little talk" with his comatose daughter. "'I love you baby girl. And I just want you to know it's okay for you to rest now," he claims he told her. Within an hour, he learned she had passed.
Article continues below advertisement
The Princess Diaries 2 Royal Engagement Film Premiere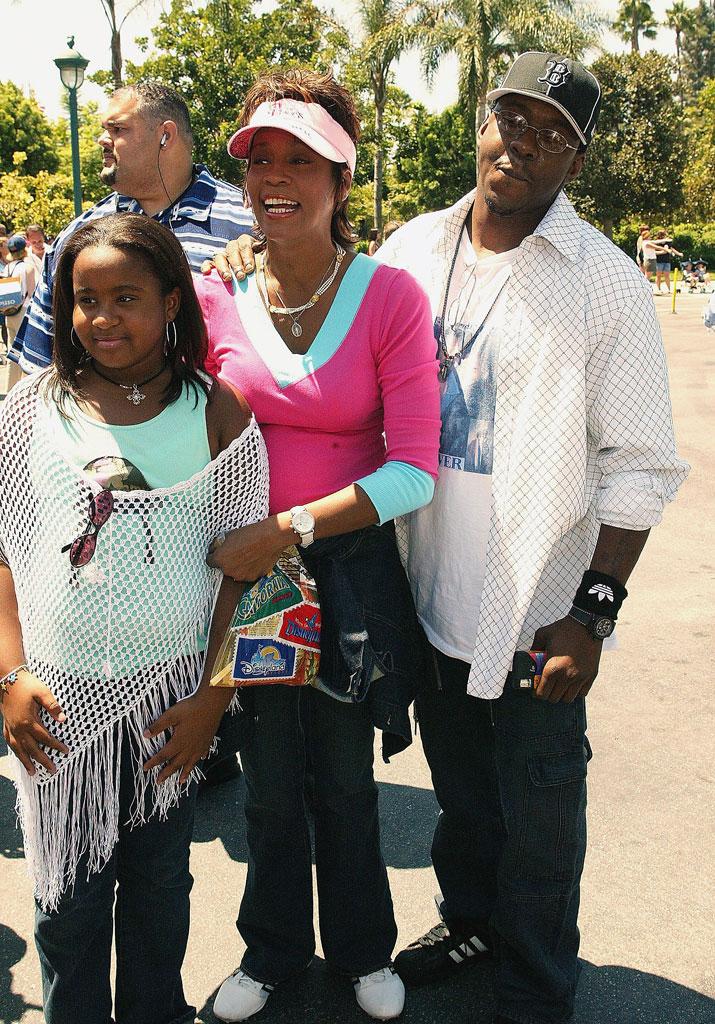 Bobby says he immediately had regrets about his parenting in Bobbi Kristina's tumultuous final years. "As the daughter of two very famous people, it wasn't always easy for her," he writes, referring to his daughter's mother, the late Whitney Houston. "I just wish I had been there with her and for her in the last few years to help ease her transition to adulthood. Such thoughts will undoubtedly pain me for the rest of my life."
Article continues below advertisement
EXCLUSIVE: *** PREMIUM EXCLUSIVE *** Whitney Houston's daughter Bobbi Kristina Brown and husband Nick Gordon after their secret wedding in Georgia