Revealed: The Secret Feud With William Shatner That Leonard Nimoy Took To The Grave — Does That Explain The Funeral No-Show?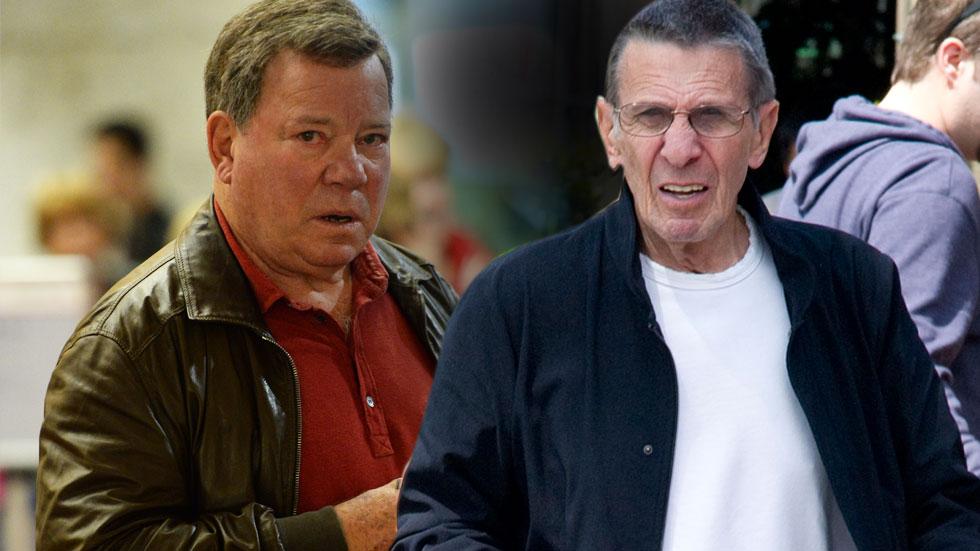 After William Shatner didn't attend Leonard Nimoy's funeral, RadarOnline.com takes a look at the factors that caused a rift between the Star Trek co-stars over the years.
The upcoming edition of The National ENQUIRER reports that Shatner, in his 2008 autobiography "Up Till Now," cited a number of exchanges that led to a feud between himself and Nimoy, who died Feb. 27 in his Bel Air home.
On the set of the 60s hit, the two didn't hit it off, as Shatner -- who has famously feuded with Star Trek co-star George Takei over the years -- said that Nimoy struck him as distant and disconnected.
Article continues below advertisement
The actor who played Capt. James T. Kirk wrote that more than 25 years ago, Nimoy did not invite any of his co-stars to his 1989 wedding to Susan Bay, as his bride feared it would morph into a "Star Trek reunion."
Watch the video on RadarOnline.com
World News Videos | US News Videos
Another uncomfortable incident that likely put more distance between the actors occurred a decade later, with the August 1999 death of Shatner's wife Nerine Kidd.
Kidd hit her head and wound up in the bottom of the pool of the Studio City, Calif. home they shared with a high blood-alcohol level of 0.27. Years before, Nimoy, a recovered alcoholic, had offered his help to Shatner to help his then-wife with her drinking problem, counseled her and took her to AA meetings.
Shatner said on Twitter he "loved Nimoy like a brother" following his longtime co-star's death, and that they were "very" close. After a number of media outlets had taken Shatner to task for missing the funeral, the actor Sunday said that he was committed to attend a fundraiser in Florida for the Red Cross, and that his daughters Melanie and Lisabeth attended the funeral on his behalf.