George Takei Slams William Shatner: He Was The Most D*uchey Cast Member On Star Trek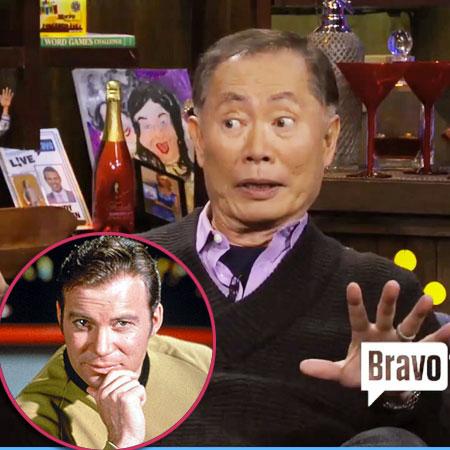 The USS Enterprise hasn't flown on television in almost 45 years, but the bad blood between Star Trek castmates George Takei and William Shatner remains alive and well.
Takei, appearing on Thursday night's edition of Watch What Happens Live, said in response to a viewer question that Shatner, who starred as Capt. Kirk, was the biggest d*uche on Gene Rodenberry's cult classic.
"How did that manifest itself?" Andy Cohen asked the show biz lifer, who replied, "Bill's d*uchiness? Well, he's very self-possessed, self-involved, everything revolves around The Captain."
Article continues below advertisement
The 75-year-old Sulu remembered an instance that occurred on the show "regularly" - another actor would have lines and a close-up shot, and Shatner would stop in the middle of filming the scene to persuade directors to focus the camera on his reaction to the dialogue, as opposed to the speaker.
"He's reacting, and that's the important thing," Takei sourly said.
Takei's new book, Oh Myyy!, is available now.