Exclusive
'Killer' Confesses! Pedophile's Diary Reveals Step-By-Step How He Killed JonBenét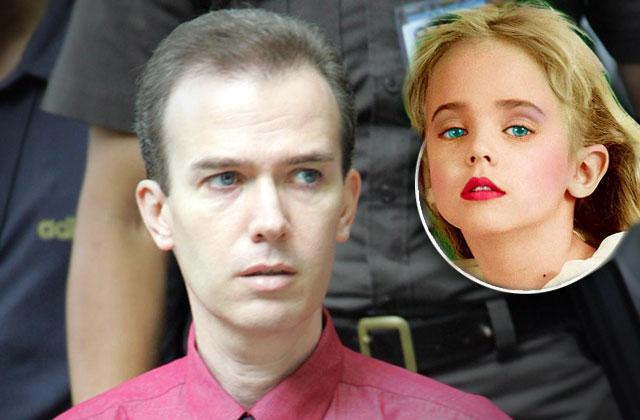 Has the murder of JonBenét Ramsey finally been solved? In a bombshell world exclusive, RadarOnline.com has obtained the detailed confession of her self-admitted killer — pedophile John Mark Karr — in his own demented words.
Thailand-based Karr has revealed in a graphic and hard-to-stomach secret diary how his obsession with the 6-year-old beauty queen led to her strangulation death during perverted "sex games" in her Boulder, Colo., home on Christmas night 1996.
Article continues below advertisement
The sicko provided intimate details of the crime in his revolting 139-page journal, titled "Fin Mecontente," which in French translates to "Unhappy End."
The chilling peek inside Karr's mind is so disturbing that RadarOnline.com was forced to withhold horrific excerpts related to the 20-year mystery of JonBenét's death.
But now a determined squad of retired cops is insisting the 51-year-old former elementary school teacher be reconsidered as a prime suspect!
Article continues below advertisement
After that, his perverse sex game turned deadly.
"'Close your pretty eyes, sweetheart. Daxis loves you so much. Oh God, I love you, JonBenét," he wrote. "And my lover's eyes are slowly closing ..."
The monster then describes committing several acts on JonBenét before stating: "I immediately release the pressure on her neck. I draw back to see my little girl in a different light."
In a panic, the cold-blooded maniac tries to revive her.
'
"My hand is now squeezing her face around her mouth making an effort to agitate her back to consciousness. Oh God, she's not breathing."
JonBenét's mother, Patsy, called 911 on the morning of Dec. 26 to report her daughter missing. Her father, computer mogul John, later found their beloved child's lifeless body in the basement.
In 2008 — two years after Patsy died following a battle with ovarian cancer — former Boulder County District Attorney Mary Lacy cleared the Ramseys of any role in their daughter's death. She cited DNA evidence that pointed to a possible third party as the murderer.
Article continues below advertisement
No one was ever prosecuted in the case, which made headlines around the world.
Karr confessed to the vile act while hiding in Thailand from U.S. child pornography charges. He was brought back to Colorado in 2006 and thrown behind bars in Boulder, but was released after his DNA didn't match evidence found on JonBenét's body.
According to reports, Karr's former fiancée claimed he started the process for undergoing a sex change in 2006. He remained obsessed with JonBenét, and posed for a picture beside her grave in 2008.
Over the years, two other perverts have been eyed as potential accomplices.
After JonBenét's murder, skid-row squatter and convicted sex offender Gary Howard Oliva, 52, confessed to a friend that he had "done something horrible" and hurt a child.
Another creep, Michael Helgoth, also told a pal he was responsible for JonBenét's death, shortly before he committed suicide in February 1997.
Ironically, his death occurred two days after then-Boulder County District Attorney Alex Hunter issued a public statement that investigators were closing in on the killer.
Article continues below advertisement
Now, with Karr's diary being made public, detectives of the so-called "Apple Dumpling Gang" want Colorado's attorney general to convene a grand jury to consider the case against him — or for the U.S. Justice Department to convene a federal grand jury.
The late Lou Smit, a veteran Colorado Springs detective who came out of retirement to crack the JonBenét case, originally put the Apple Dumpling Gang together.
The group's remaining members include former homicide detective Bobby Brown, retired FBI agent Charlie Hess and former detective Steve Pease. Brown — now a TV show bounty hunter — told RadarOnline.com: "With this new diary by John Mark Karr, authorities need to take a closer look at him as a potential suspect in the death of JonBenét."