Johnny Depp Demands Amber Heard Keep Quiet On Divorce Secrets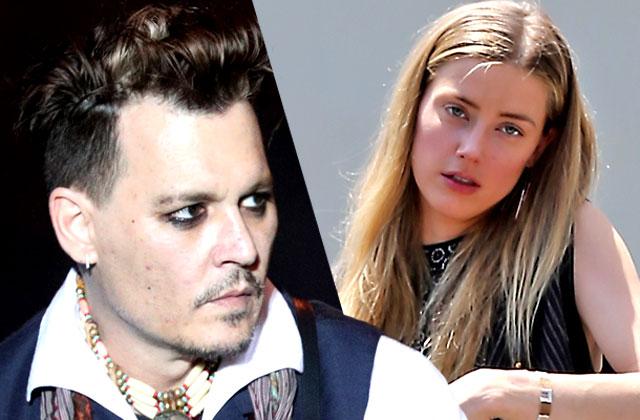 The divorce drama continues! Johnny Depp is attempting to keep ex Amber Heard quiet about their split, even filing a confidentiality agreement request to do so, RadarOnline.com has learned.
"All documents produced by Depp in this action and/or any third parties subpoenaed in this action. . .shall be designated as 'Confidential Information' herein," the papers, filed by the 53-year-old actor on Friday, July 15, stated.
Article continues below advertisement
"Johnny does not dispute that Amber is entitled to the majority of the information sought in her discovery requests and subpoena," the Pirates of the Caribbean star's filing further stated. "He is willing to produce the documents necessary for Amber's evaluation of the relevant issues in this case, such as division of community estate and spousal support. He has asked, however, that a confidentially agreement be executed prior to the production of documents in order to protect the parties' privacy."
"This case has been extraordinarily public since its inception," the documents continued, referencing the high-profile scandal.
But according to Depp's team, Heard has refused to sign the confidentiality agreement.
"Amber has inexplicably refused to sign any agreement to maintain confidentiality in this action," the filing claims. "Johnny is therefore asking the Court to issue a protective order."
Do you think Amber is planning an explosive reveal? Sound off in the comments below.