Exclusive
The Results Are In: DNA Test Reveals The TRUTH About Prince's Love Child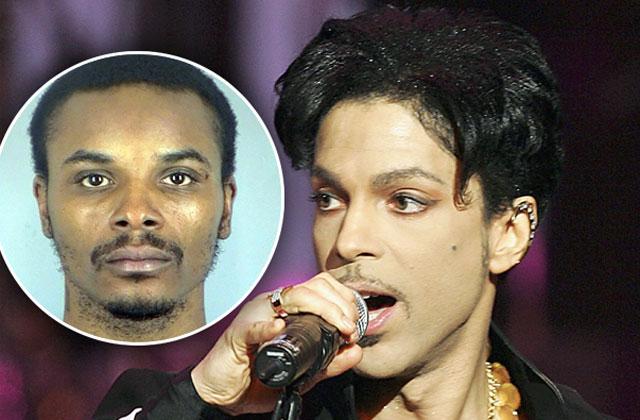 As the battle over Prince's $300 million estate continues to rage, RadarOnline.com has learned that DNA tests have been completed on the drug-dealing 39-year-old convict claiming to be the superstar's "sole heir!"
Patrick Cousins, the lawyer representing Carlin Q. Williams, is allegedly planning to file the results with Minnesota's Carver County District Court, which authorized using Prince's blood saved before his cremation.
Article continues below advertisement
But first, a Cousins spokesman, Bruce Lewis, is offering journalists the chance to bid for an "exclusive interview" with Williams' mother, Marsha J. Henson of Kansas City, Missouri who claimed in an affidavit that she had unprotected sex with Prince in 1976 after meeting the star at a hotel.
When asked what she will reveal, Lewis declined to comment. However, he shared his belief that Henson's information is worth between "$400,000 and $500,000!"
Cousins, who is a former Prince trademark attorney, previously revealed to The National ENQUIRER that he gives credence to Henson's claims because he was contacted by her son several years prior.
The aspiring rapper, who is doing time in a federal Supermax for a gun offense, "started to inquire about who his father was and his mother reluctantly told him," Lewis said. "She told him, 'There's someone (Cousins) who may be able to help you.'"
Article continues below advertisement
When asked if Prince gave Marsha the attorney's details, Lewis said, "I can't say any more."
Williams first publicized his tale months before Prince's death, posting on Facebook that the singer is "my dad."
Court documents obtained by RadarOnline.com lay out his sordid past: "Mr. Williams's criminal history started, unsurprisingly, with drug cases. He was convicted of trafficking crack cocaine at age 25 and possession of crack cocaine at 27," the documents state.
He was busted in 2012 for carrying an illegal firearm while driving a stolen vehicle. While highlighting the wannabe rapper's history of criminal behavior in the documents, they also noted a history of "violence towards women."
"At age 31, Williams violated an order of protection and forced his way into an unarmed female's residence and later he resisted arrest by the officers," the papers read. "His violence towards women escalated a year later, when he dragged his girlfriend up several stairs, held her captive, and then chased her down the street with a knife threatening to kill her. "
Article continues below advertisement
In another incident, Williams erupted in a violent argument with his girlfriend at the time, the papers claim. According to the report, he got angry after overhearing a conversation his girlfriend was having on January 12, 2010. The victim told police that he then grabbed her and "hit his body against her several times."
Williams has at least two rivals in the scandal: A South Carolina convict, Norman Yates Carthens, who claims he is an adopted son of Prince and a Wisconsin woman, Regina Sorensen, who says she is the rock star's half sister.
Prince reportedly did not leave a will. If no heir is found, his estate will be distributed to his sister, Tyka Nelson, and five half siblings.