Exclusive
Crack Cocaine & Knife Attacks! Secret Past Of Man Claiming To Be Prince's Son Exposed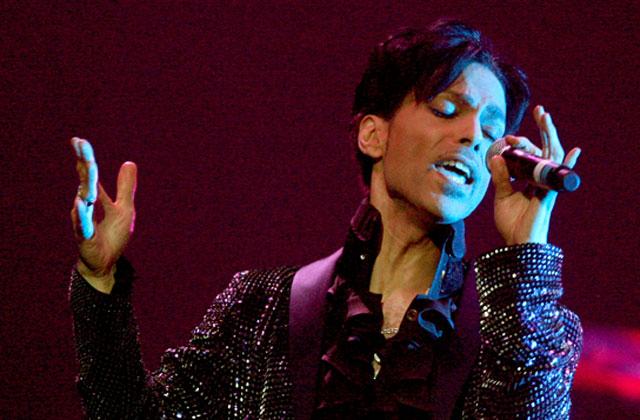 As the battle for Prince's $300 million estate continues, RadarOnline.com has learned that the man claiming to be his "sole heir" has a tumultuous past including crack cocaine trafficking and knife attack allegations!
Carlin Q. Williams is currently serving time in a prison in Colorado, but he filed a claim against Prince's Paisley Place estate earlier this month, claiming Prince is his biological father.
Article continues below advertisement
Article continues below advertisement
"At age 31, Williams violated an order of protection and forced his way into an unarmed female's residence and later he resisted arrest by the officers," the papers read. "His violence towards women escalated a year later, when he dragged his girlfriend up several stairs, held her captive, and then chased her down the street with a knife threatening to kill her. "
In another incident, Williams erupted in a violent argument with his girlfriend at the time, the papers claim. According to the report, he got angry after overhearing a conversation his girlfriend was having on January 12, 2010. The victim told police that he then grabbed her and "hit his body against her several times."
"She then called 911, so Williams ripped the phone cord out of the wall. The victim tried to run put the back door when Williams grabbed her, preventing her from leaving the residence," the criminal complaint states. "She stated while he had a hold of her, Williams picked up a champagne bottle and tried to strike her."
The girlfriend was then able to escape and run to a neighbor's house. Once police were called to the scene, the neighbor told cops Williams had been seen chasing down his girlfriend with a "sword."
Article continues below advertisement
Another witness claimed, "Williams put a knife to the victim's throat approximately two times and attempt to cut her."
Cops also discovered that Prince's alleged son had four additional knives in his possession at the time of the incident. He was eventually found guilty and sentenced to 6 months in jail.
"At age 33, Williams continued his violent behavior by again forcing his way into a woman's residence, pushing her to the ground, throwing her around and assaulting her with a hot curling iron," another document states.
That offense took place only months after his release from jail, on September 14, 2010, according to the incident's complaint. For that offense, he was charged with first-degree burglary, second-degree domestic assault and ultimately sentenced to three years in prison.
But now, he says, he deserves a payout from Prince's estate.
As RadarOnline.com previously reported, Williams and his mother, Marsha Henson, filed a lawsuit against the late singer's estate demanding a DNA test.
Article continues below advertisement
Henson claims that she and the pop star had sex in the 70s, and that her son's paternity is biologically undeniable.
"Sometime in July of 1976, I met Mr. Nelson in the lobby of the Crown Center Hotel in Kansas City, Missouri," she wrote in legal documents. "Mr. Nelson and I drank wine and then he led me from the Crown Center Hotel to the Midwest Hotel where we checked into a room."
The paternity case is ongoing.